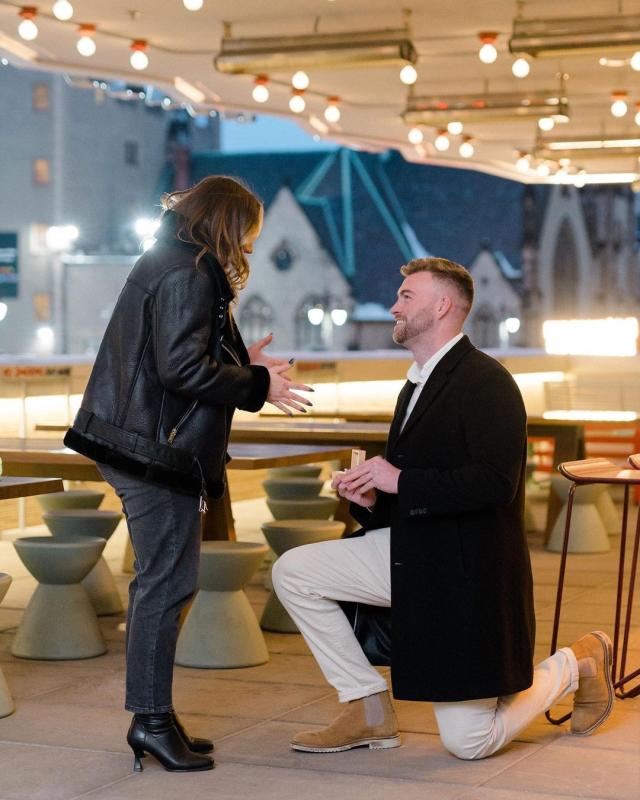 The daughter of musician Eminem, Hailie Jade Mathers revealed on Monday that she said yes when her boyfriend, Evan McClintock, proposed to her.
On Instagram, Mathers added captions to pictures of the couple exploding champagne: "casual weekend recap… 2.4.23,"
"i love you @evanmcclintock11," she added.
The 27-year-old looked stunning in a black leather jacket, shoes, and a pair of dark gray pants while toting a little handbag.
In one of the pictures, her diamond ring with a straightforward gold band was visible up close.
In a white button-down shirt, beige pants, brown boots, and a black peacoat, her future husband looked dapper.
Fans congratulated the couple in the comments section right away, and many wondered if McClintock had sought the Grammy-winning father of Mathers, Eminem's approval.
One person wrote; "Imagine having to ask Em to marry his daughter."
Another user wrote;  "I wonder if knees were weak and his arms were heavy," quoting Eminem's 2002 hit "Lose Yourself."