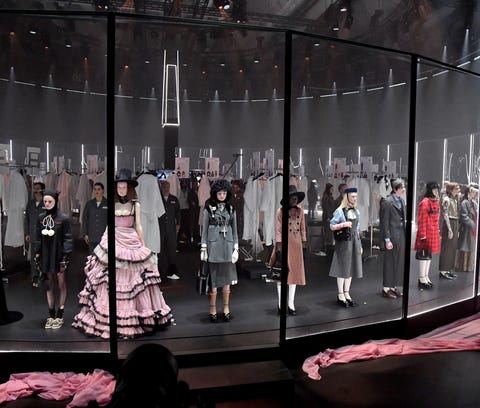 From the start of the coronavirus pandemic, the fashion industry has faced its troubles. Store closures, legacy brands filing for bankruptcy, and as of late, fashion houses postponing or canceling upcoming fashion shows.
Gucci is the latest house to switch up its Fashion Week strategy announcing that it will only show two times year instead of its usual five shows.
Over the weekend, Gucci's Alessandro Michele took to the brand's official Instagram page to share six letters from his diary titled Notes from the Silence, a collection of entries written from March 29 up until May 16 detailing his recent discoveries and plans for the Gucci future.
Spanning 18 Instagram posts, Michele explained in one post that he has decided to opt out of the "worn-out ritual of seasonalities and shows to regain a new cadence, closer to my expressive call."