Abisola Kola Daisy, owner of top fashion luxury brand, Florence H, and Initiator of The Luxury Lifestyle Market (TLLM) comes with a penchant for all things luxury. The serial entrepreneur and first daughter of Oyo State Governor, Abiola Ajimobi, loves establishing new businesses and loves seeing them grow. She is set to take the luxury market in Africa to a new dimension with the debut edition of The Luxury Lifestyle Market (TLLM), a platform that aims to redefine luxury in Africa.  
The two-day luxury exhibition, which began yesterday at the Backyard Bar & Grill, Victoria Island, Lagos, features top luxury brands across the country. The exhibition focuses on art, décor, fashion, jewellery, watches and beauty amongst others, showcasing products to buyers, industry leaders and business owners along with luxury enthusiasts from various parts of Africa.  As the event enters Day Two today, the Finance graduate from California State University, USA, tells us more about TLLM, her dream for the luxury market in Africa, life as governor's daughter and more.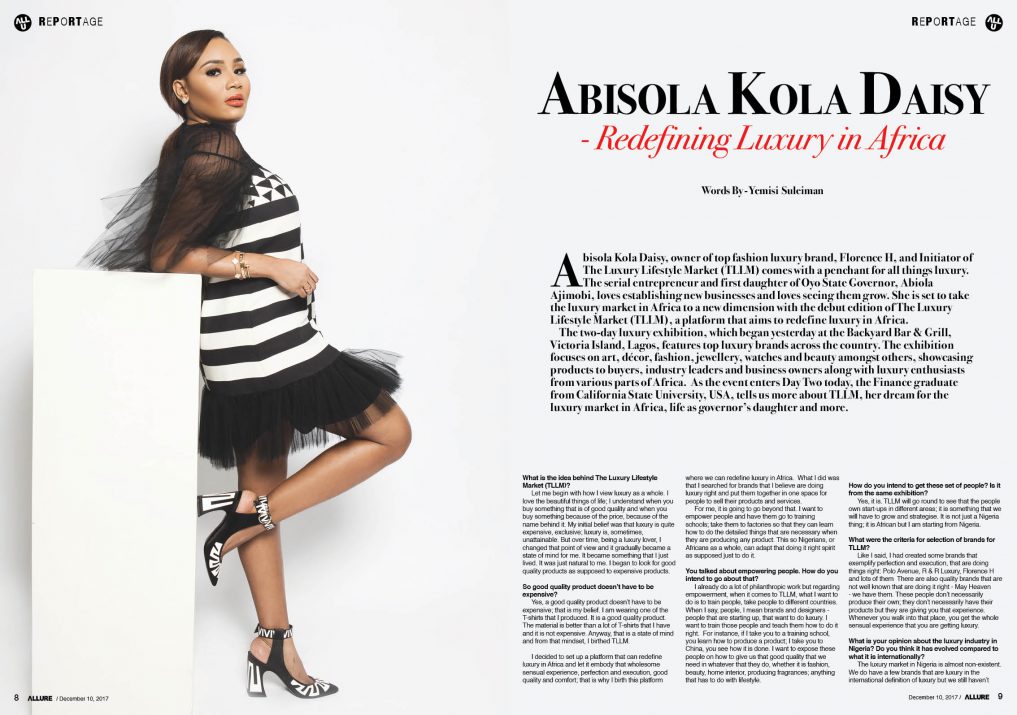 Grab a copy of Vanguard Allure magazine to read full story.