Renowned Talent Manager Godwin Tom shares an in-depth analysis and insights on management and Record deals. For the records, Godwin Tom helped the likes of Wizkid, M.I, Waje, Beverly Naya, MC Galaxy build a successful music career. Godwin Tom owns The Godwin Tom Company is currently touring cities across the country enlightening budding talents, musicians, dancers and actors on the need to make better management decisions. Read an Excerpts from the lectures on Record Deals tailored towards music artistes who wants to sign a record deal with a company.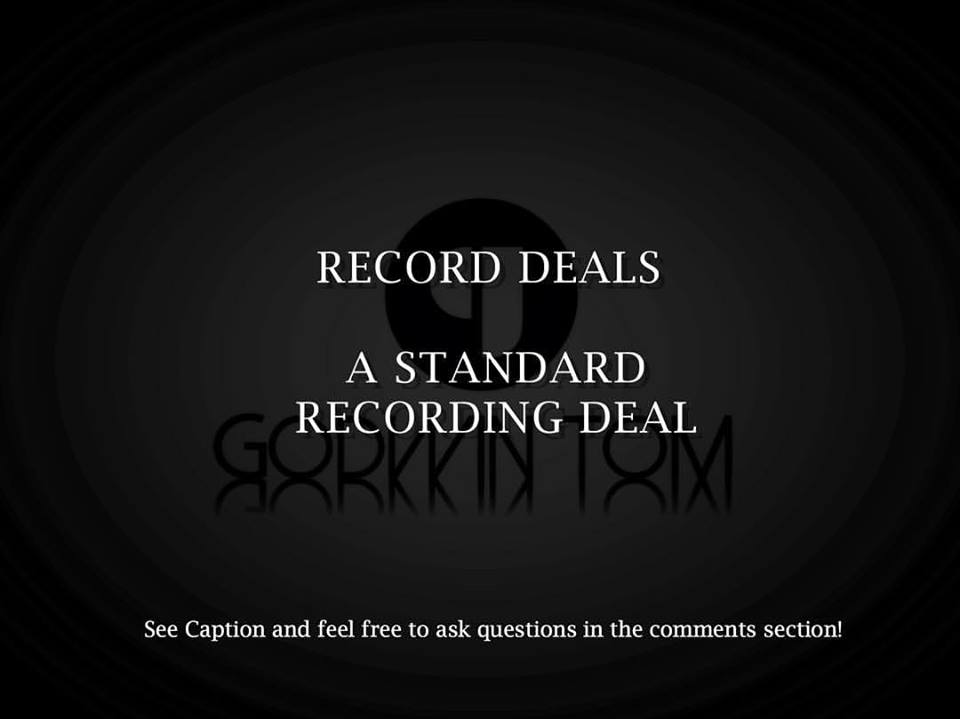 The Standard Record Deal was more popular before the digital revolution. It still exists… but very few A List Artists are getting these deals. When I say very few I mean, very very few.
The focus of this deal is on recorded music and album sales. Unlike the 360 deal where Ancillary components or activities are also considered revenue earners for the label, artist who have Standard deals have the privilege of treating ancillary activities as a separate conversation. Even artist who may have signed 360 deals but successfully sell records have opportunities to renegotiate using revenues and performance as leverage to get a better deal and to make ancillary components separate from recording. Most standard recording deals are based on albums. This means that the label will focus on having numerous album options… e.g. 2 to 4 albums and "albums" being 10+ songs per album! I am yet to see such a deal in Nigeria! I hope someone corrects me.
Building the African Entertainment business one conversation at a time… #MusicBusinessSeries#InternshipWithGodwinTom #RecordDeals#StandardRecordingDeals #Day1
Depending on who is arguing, the 360 deal could be the worse thing to happen to musicians or the best thing to happen to businesses investing in the music industry. Feel free to pick your struggle.
The 360 Deal or Multi Rights Deal is however one of the major reasons labels have such a bad name from artists and some industry critics. Basically, the vote is that it has a negative impact on the in
dustry and does not benefit the artist.

A 360 deal is exactly you think it means – the Label takes a percentage off numerous, sometimes ALL, income streams (recording, touring, merchandising, ancillary activities, fan club, acting etc.). The Label argument is that IF they break an Artist, they helped create or are responsible for all those income streams, therefore should be paid from those income streams accordingly. Recently, when an Artist is offered a deal by a major Label, the standard first approach offer will come in the form of a 360 deal.

I strongly believe a developing artist should first focus on building an audience as well as points of leverage (i.e. sales, social numbers, touring/merch figures, etc.), and you may be able to get a better offer. What this means is that, when offered a 360 deal, as an artist you can say no! Some people may develop these points and realize they don't need a label and they are doing just fine. I have heard people fight about these deals as if they were forced to sign. You can say no and walk away. Before you do however, make sure you have argued your case and presented options that benefit both parties.

This series #RecordDealsSeries aims to spark a conversation so feel free to ask questions by leaving a comment below

#MusicBusinessSeries #GodwinTom #RecordDeals#InternshipWithGodwinTom