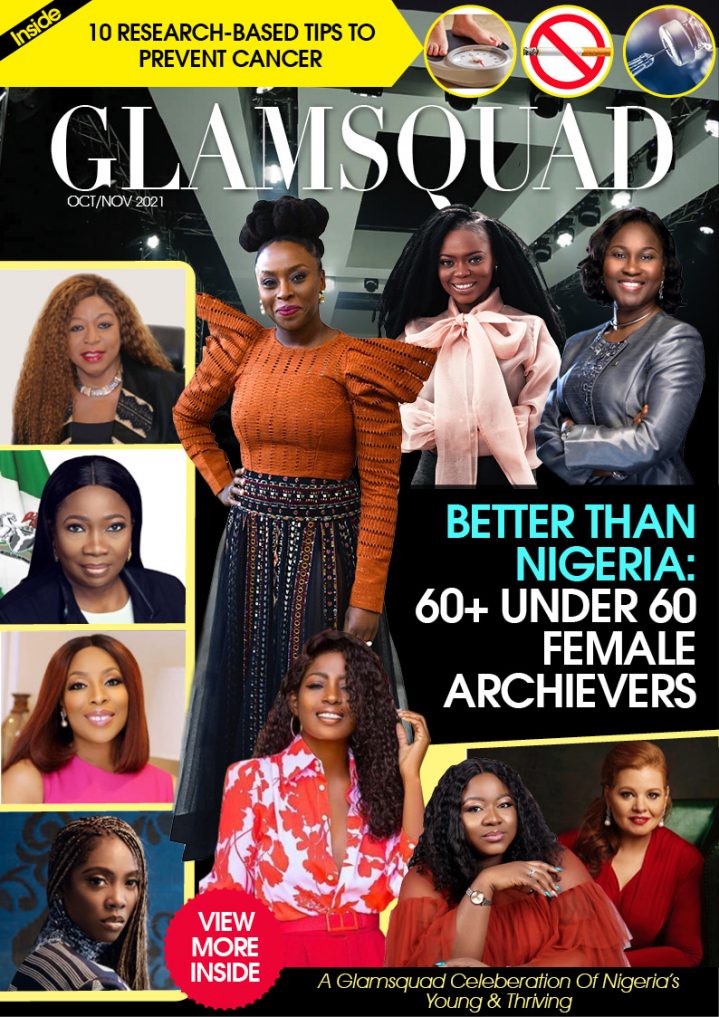 Glamsquad Magazine October/November 2021 issue is here, and it's loaded with amazing, educating, exciting and inspiring articles you wouldn't want to miss.
60+ user 60 Female Nigerian world changing personalities were celebrated in this edition of the magazine. Women making giant strides in business, fashion, politics, entertainment, journalism & media, medicine, education, science and more.
Exclusive 10 research based tips on how to  prevent cancer with simple home remedy was explicitly explained in this issue.
Click the HERE to read the MAGAZINE or link below to read