Nollywood has more actors and actresses who would be considered hot and sexy than the three main sectors of Nigeria's entertainment industry: comedy, music, and film.
Whether you believe it or not, the Nigerian film industry, also known as Nollywood, is full of hot and sexy actors and actresses. But wait, before you think every Nollywood star is going to their plastic surgeon for a little nip and tuck, some of these actresses actually work for those figures to stay in shape.
What exactly does "sexy" imply?
Improving your sexuality includes the following steps.
Certainly, highlighting your best features can improve your sex appeal. Let's pretend you've got a pair of killer legs. With a short skirt and high heels, why not flaunt them? Show off your yoga arms with a great tank top if you've worked hard to get them sculpted. Why not show off your hard work by wearing a tight shirt instead of a baggy sweatshirt if you work out to achieve a great body? Fitted clothes that accent and highlight the best features of both men and women look better.
Personal Taste: What one person considers "sexy" may not be the same as what another person considers "sexy." Even if two people agree that someone is sexy, their reasons may differ. Someone who is sexy has the ability to arouse desire, according to popular belief. Sexy also entails having a confident demeanor and being at ease in one's own skin. While some people are naturally beautiful, it is usually something more.
Few men can argue with some of the industry's actresses who have great talent and sexy bodies. This list features the year's sexiest Nollywood actresses, as well as what makes them hot and sexy:
1 – Sharon Ooja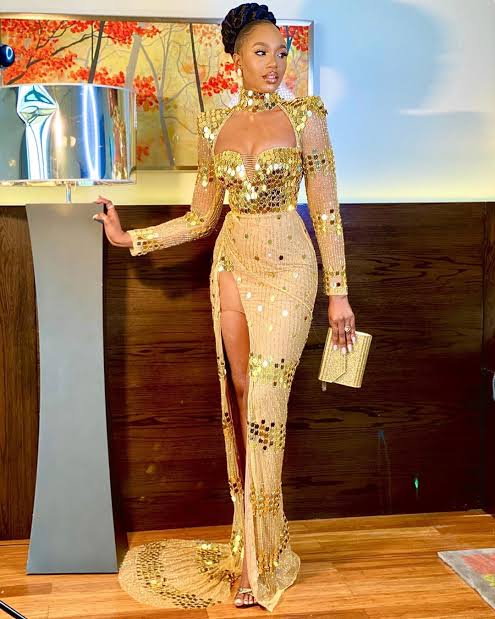 Sharon Ooja's year was 2020. Following her lead role in the critically acclaimed film 'Oloture' and her appearance in the popular YouTube series 'The Men's Club,' the stunning actress made headlines.

It was easy to notice and appreciate Ooja's elegance because her name was in the spotlight. Her long legs, slim frame, and bright smile make her one of the most attractive women in the world.
Sharon's fashion sense is impeccable, aside from her sexiness.
2 – Erica Ngozi Nlewedim
Erica is a model and actress.
Before breaking out on the Big Brother Naija reality TV show in 2020, Erica Ngozi Nlewedim was just an unknown actress with little to no buzz in the industry.
Erica captivated us from the moment she entered the house in a stunning white gown. Erica's sex appeal is unrivaled. When it comes to expressing her sexuality, she doesn't hold back.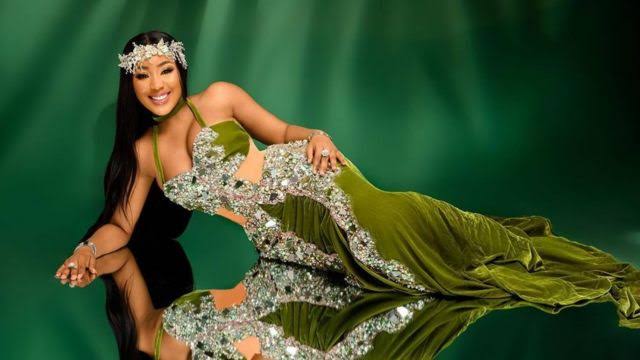 Erica is a stunning woman, which was obvious while she was in the house and drew a lot of attention to her. Erica shines brightly thanks to her contagious smile.
Despite the fact that her stay in the house was marred by controversy, she went on to become one of Nigeria's most well-known celebrities this year.
3 – Ighodaro Osas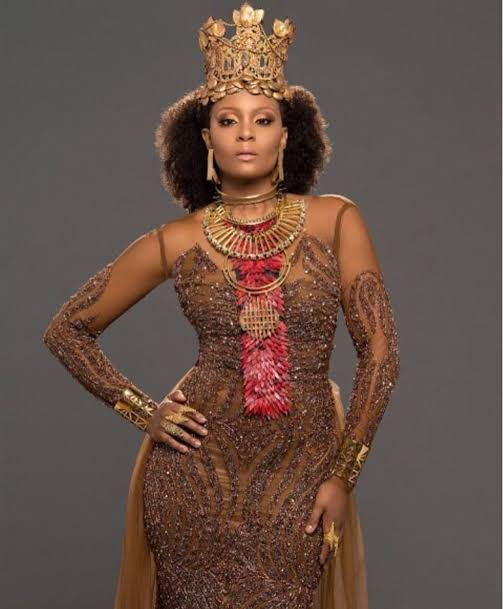 Osas is a movie star who is much more than that. As a beauty queen, she has graced the covers of numerous top magazines and has won numerous Nollywood awards. She is also well-known for being on the front lines of the malaria fight.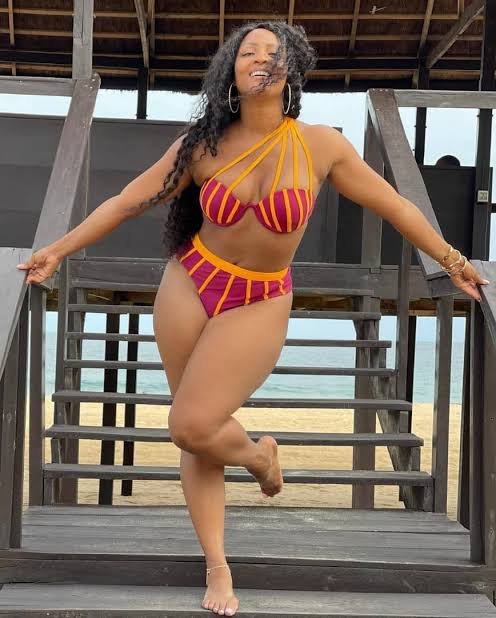 Miss Black USA 2010 was won by Osas Ighodaro, a Nigerian actress and mother of one. In 2014, Osas also co-hosted the African Magic Viewers Choice Awards. Osas effortlessly turns heads with her baby face and hot body.
4 – Anthonia Gbemisola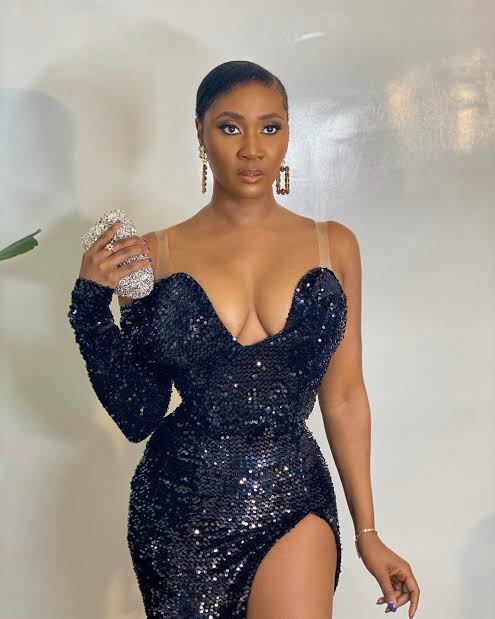 Toni Tones, whose real name is Gbemisola Anthonia Adefuye, is one of the hottest actresses in the industry right now. Gbemisola Adefuye is a woman with it all: beauty, brains, legs, boobs, and attitude. Before joining the film industry, Gbemisola worked as a photographer.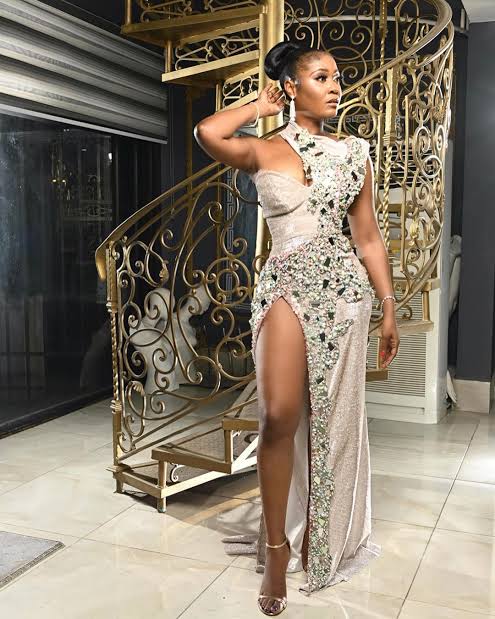 Despite the fact that she has appeared in numerous blockbuster films, many people praise her for her brilliant role interpretation in the multiple award-winning film "King of Boys," in which she played the younger Sola Sobowale (Eniola Salami), and "The Return of King of Boys," in which she nailed it back to back.
5 – KIKI OMEILI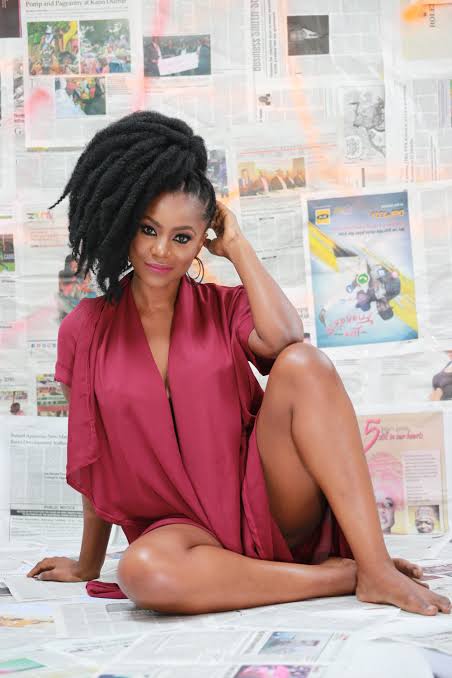 This Medical Doctor turned actress, one of a kind in Nollywood, is described as "beauty with talents." Kiki graduated from the University of Lagos' College of Medicine with a degree in medicine and then decided to pursue her passion for acting and television hosting.
She was the host of Dance 234 on Africa Magic World, a dance reality show. She also starred in the highly publicized film "Married But Living Single."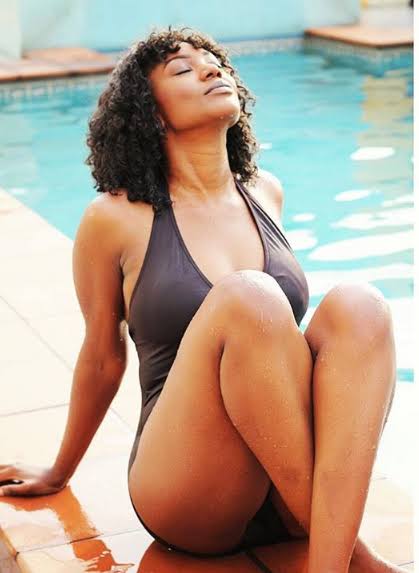 Behind The Smile, The Valley Between, Gidi Culture, A Mother's Fight, Nesrea's Watch, Footprints, Lekki Wives, and several others are among her credits. Her role in the much-discussed series, however, catapulted her into the spotlight.
READ ALSO: 10 Richest Female Nollywood Actresses & Their Networth
6 – Dede Michelle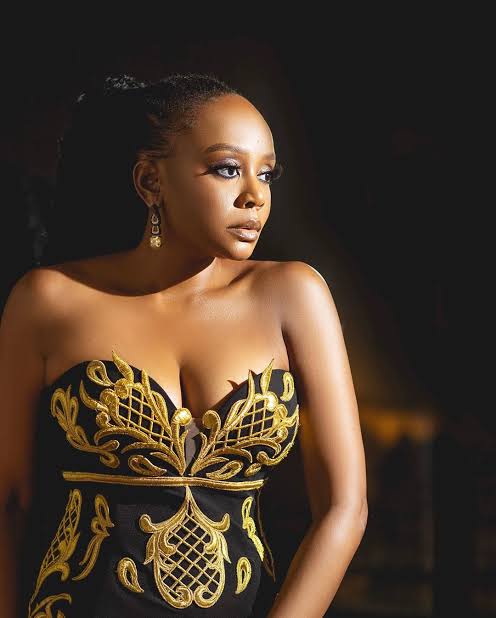 Michelle Dede, an amiable actress and TV presenter who has been a prominent figure in the entertainment industry since she embraced her passion for acting a few years ago as a presenter, has always been a very prominent figure in the entertainment industry.
Michelle, who was born in Germany, has a Master's degree in Communications, Public Relations, Advertising, and Marketing as well as a Bachelor's degree in Fashion Marketing. She made her first major television appearance when she and IK Osakioduwa co-hosted the first Nigerian Big Brother Reality Show.
With her spectacular role in the highly acclaimed Ebony life TV drama Desperate Housewives, the well-traveled daughter of a diplomat made her acting debut.
7 – NAZO EKEZIE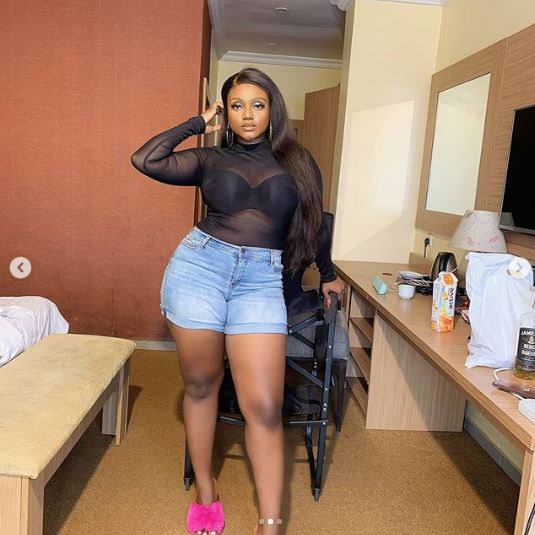 Chinazo Ekezie, also known as Nazo Ekezie, is a well-known Nollywood actress, film producer, filmmaker, and entrepreneur. She is also the founder and CEO of UNOAKU Productions.
Nazo Ekezie, who has ebony skin and is curvy, debuted in the Nigerian film industry in 2011 with the film "Somewhere in Africa."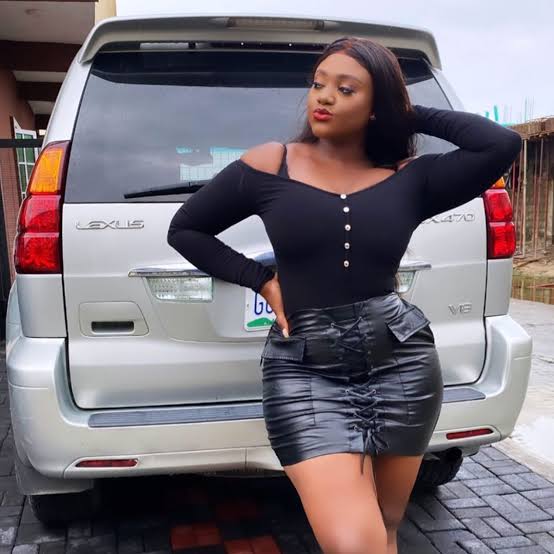 After appearing in the film "Thanks For Coming," this damsel was thrust into the spotlight. She's appeared in a number of Nigerian films, including Blind Choir, Legend of Money, Love and Oil, Table of Men, and others.
8 – MEG OTANWA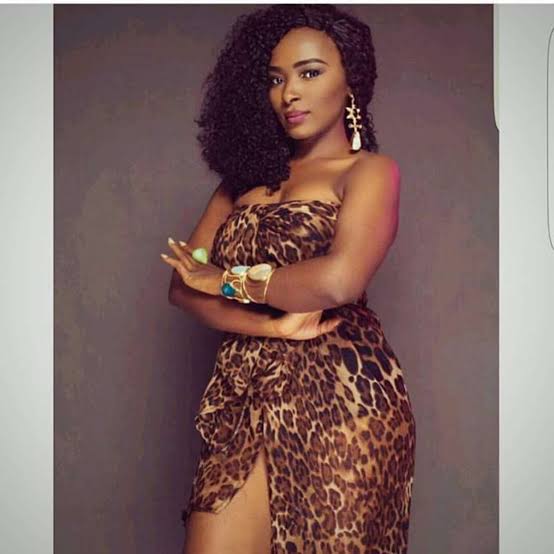 This banker turned actress holds a BA in English language from Ahmadu Bello University in Zaria, a Masters in Human Resource Management from TIME University in Tunisia, and a Business School diploma from University Jean Moulin in Lyon, France. The ebony beauty from Benue State has appeared in films such as I'll Take My Chances, Coffee Shop, and others.
9 – OREKA GODIS
Oreka Godis, who was born in Kogi State, rose to prominence as a radio host but is now establishing a name for herself in the film industry.
She has also appeared in a couple of films. Before returning to Nigeria, she spent the majority of her formative years abroad, where she also attended school.
10 – AGU IJEOMA
Ijeoma Agu, a happily married mother of one, is a talented actress who burst onto the scene a few years ago with her role in HoodRush. She has also appeared in a number of other films and is regarded as one of Nollywood's most well-bred actresses.
11 – SHIRLEY IGWE
Shirley Igwe is a model and actress. She rose to prominence after being chosen as the face of Delta Soap.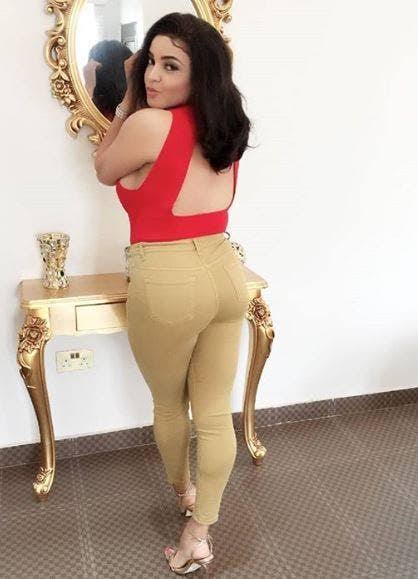 The former Principal Protocol Officer to onetime Imo State Governor Rochas Okorocha is one of the newcomers to the film industry.
12 – OKUJAIYE, IVIE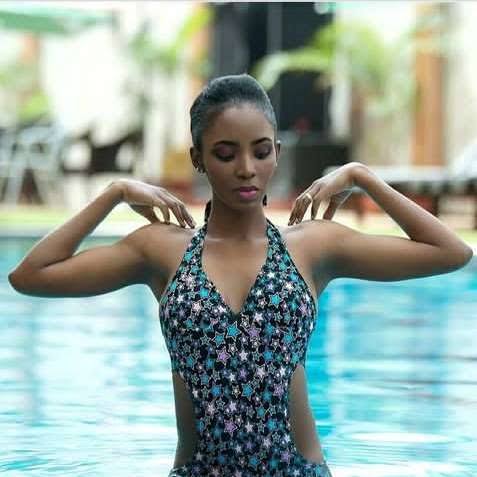 Ivie Okujaye is a Nigerian actress, producer, scriptwriter, dancer, singer, and activist who was born on May 16, 1987. She competed in and won the Amstel Malta Box Office (AMBO) reality TV show in 2009. She is sometimes referred to as "Little Genevieve" due to her resemblance to actress Genevieve Nnaji. She attended Queen's College in Lagos before going on to study Economics at the University of Abuja. Years before her Nollywood debut, the happily married actress had been performing on stage.
Her appearance in the Amstel Malta Box Office, she claims, launched her career and paved the way for her first feature, Alero Symphony. Despite her new role as a mother, she is dominating the film industry.
READ ALSO: 10 Most Sexy African Actresses