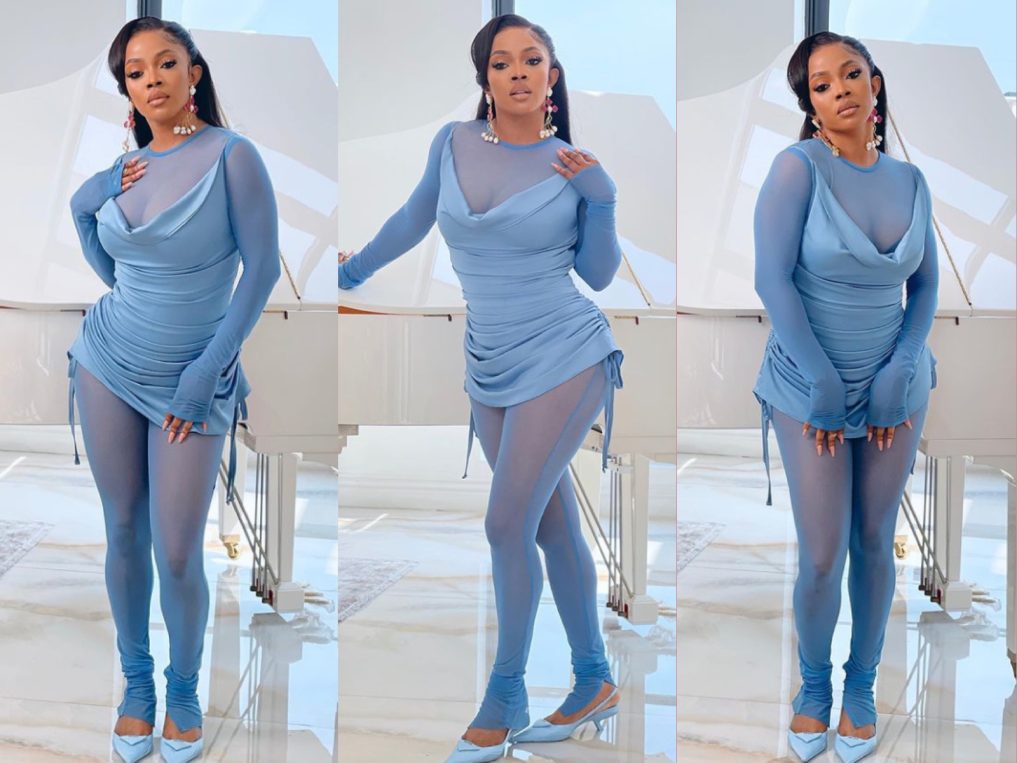 Toke Makinwa has recently gave blue colored outfits a new meaning in her recently uploaded Instagram picture. Slaying in a blue transparent jumpsuit combined with a blue colored Bodycon gown, the media personality looked so stunning and gorgeous that we cannot help but be captivated by her beauty.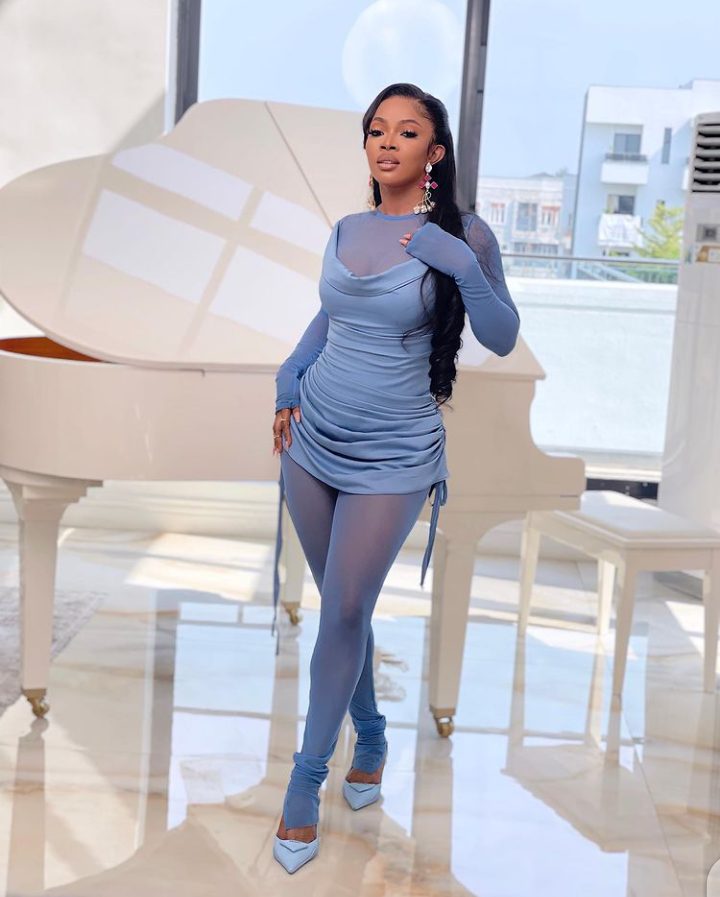 In today's glam look of the day, we will be assessing Toke Makinwa's blue outfit and her fashion reputation.
Read also: Beautiful Fashion Moments Of Toke Makinwa
But before we get to that, let's take a quick look at her background and achievements.
Toke Makinwa is a Nigerian radio personality, television host, lifestyle entrepreneur and author. The 37 year old celebrity is one of the top 5 African female show host and has hosted a lot of shows. She was recently worked as the show host for gulder ultimate search.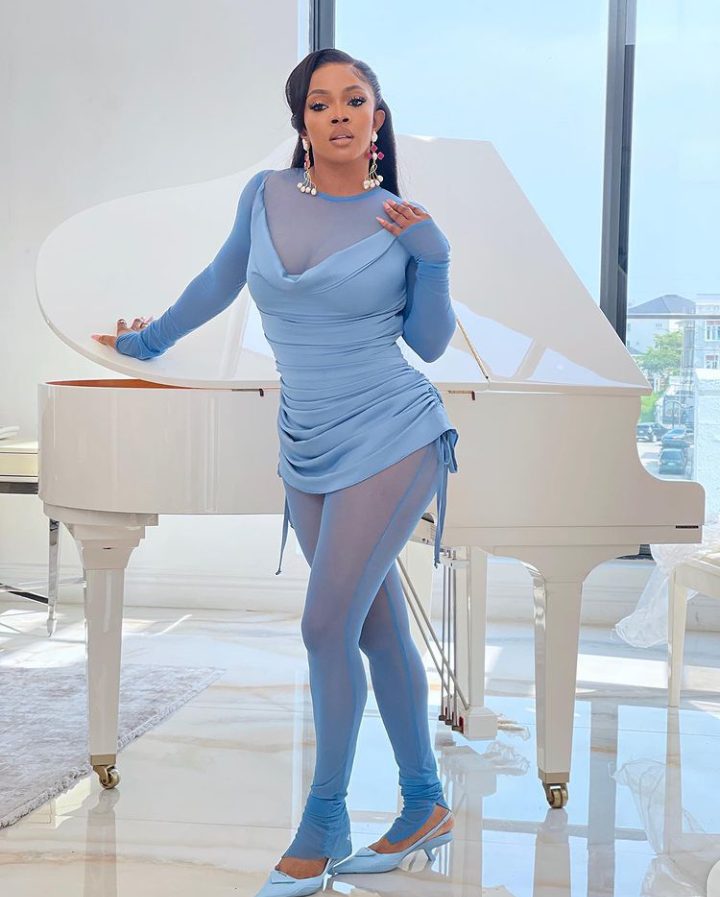 When it comes to fashion, Toke Makinwa is a creative genius in this area. Her outfits are always interesting and unique to sight.
Read also: Glam Look Of The Day: Reality TV Star Alex Unusual Stuns In Blue
Let's take a look at her blue outfit below:
In the picture above, Toke Makinwa wore a blue colored transparent jumpsuit with long sleeve. She however wore a blue Bodycon mini dress on the Jumpsuit to make the outfit decent. She also wore a blue heels to complete her dressing.
Photo credit: @TokeMakinwa
Click here to follow us on Instagram