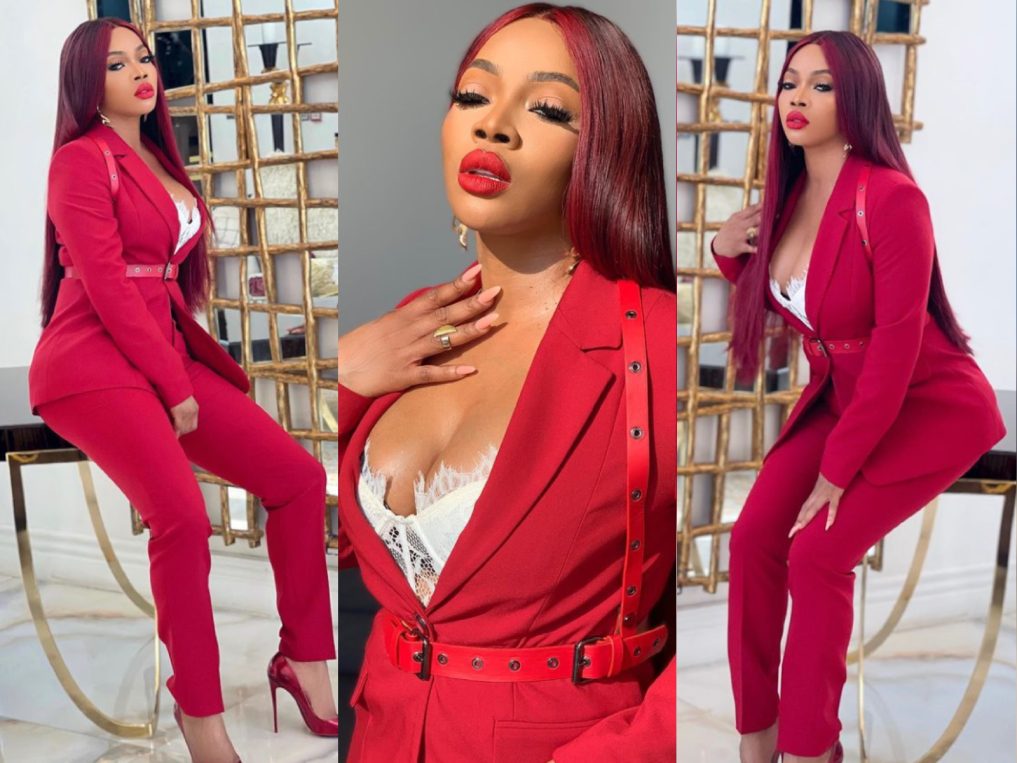 Toke makinwa slays like a boss in a classy red suit that we cannot help but admire over and over again. The radio media personality has given us lots of looks too admire but this recent one is a mind blow. Changing from her usual casual look, the television host decided to give Corporate look a try and we are stunned at the result. You might also agree with me that she slayed the look perfectly and nicely.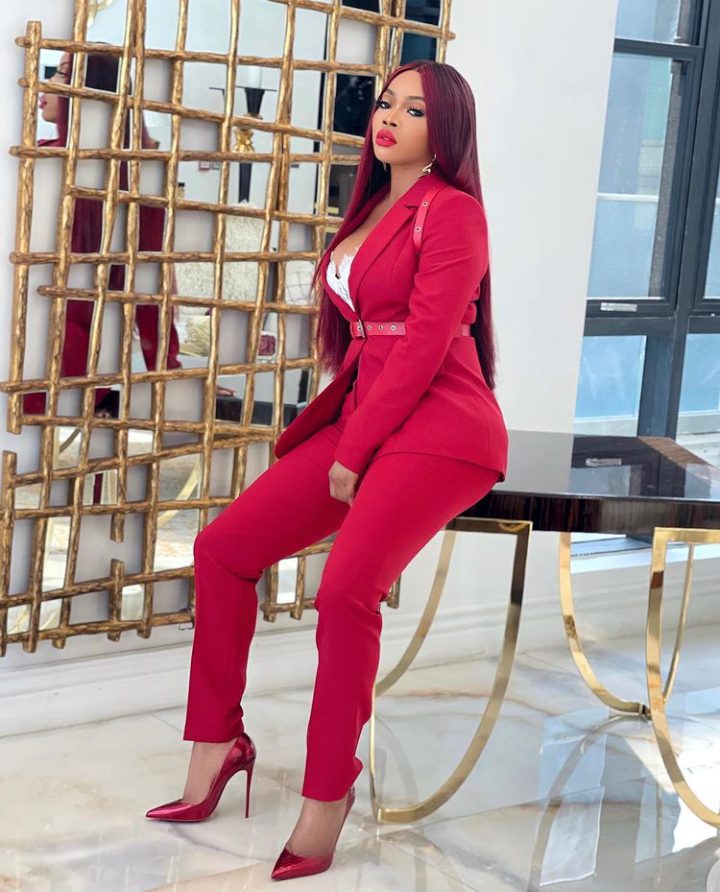 In today's glam look of the day, we will be admiring Toke Makinwa's classy red suit and her fashion reputation.
Read also: Beautiful Fashion Moments Of Toke Makinwa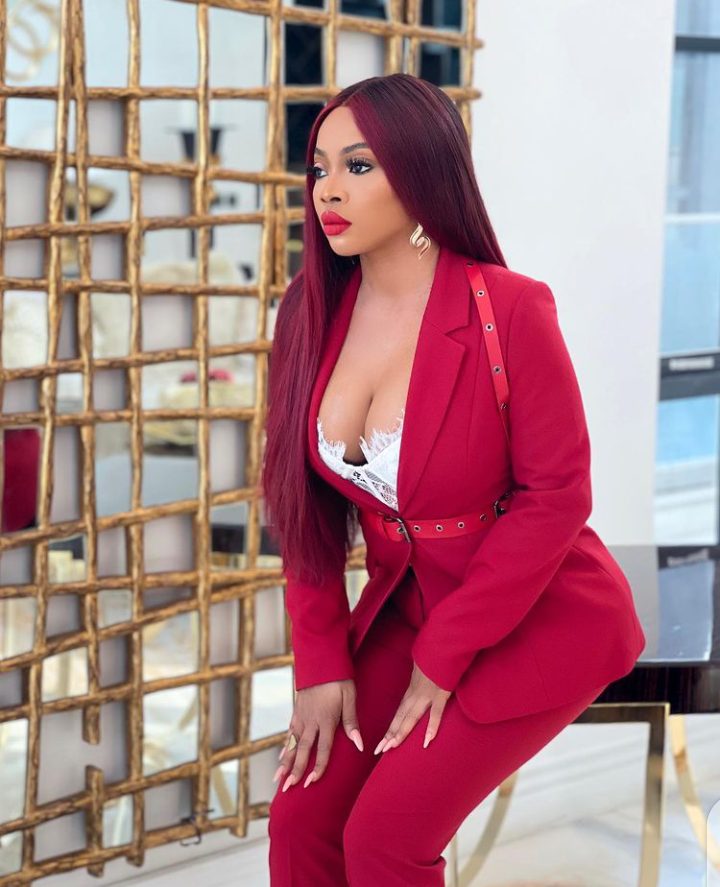 But before we get to that, let's take a quick look at her background and achievements.
Toke Makinwa is a Nigerian radio personality, television host, lifestyle entrepreneur and author. The 37 year old celebrity is one of the top 5 African female show host and has hosted a lot of shows. She also recently hosted show the gulder ultimate search.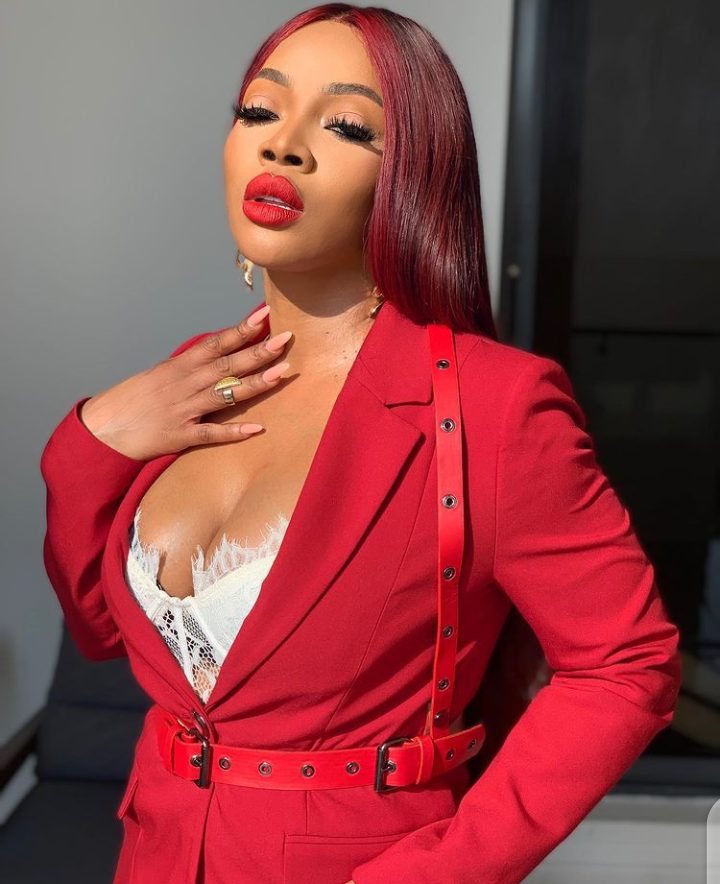 When it comes to fashion, Toke Makinwa is a Fashionista who slays in her own unique look.
Read also: Glam Look Of The Day: Reality TV Star Kaisha Stuns in Lovely Outfit
Let's take a look at her classy red suit in the picture below: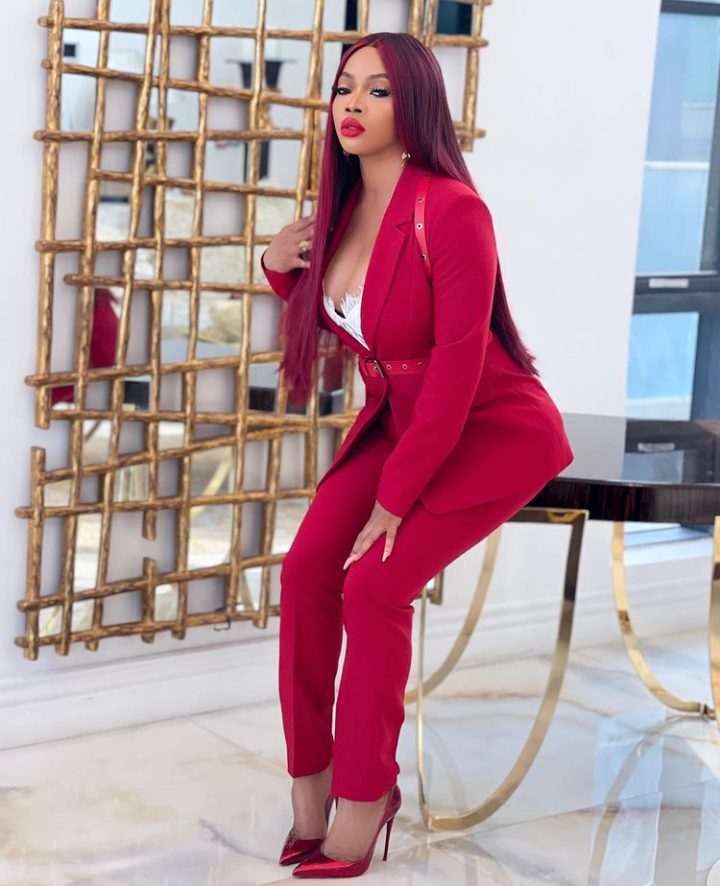 In the picture above, Toke Makinwa wore a red jacket, pants and harness belt. The belt made the outfit stand out and we cannot help but compliment the outfit choice of colors. Red outfits are always known to be cool and Toke Makinwa didn't disappoint.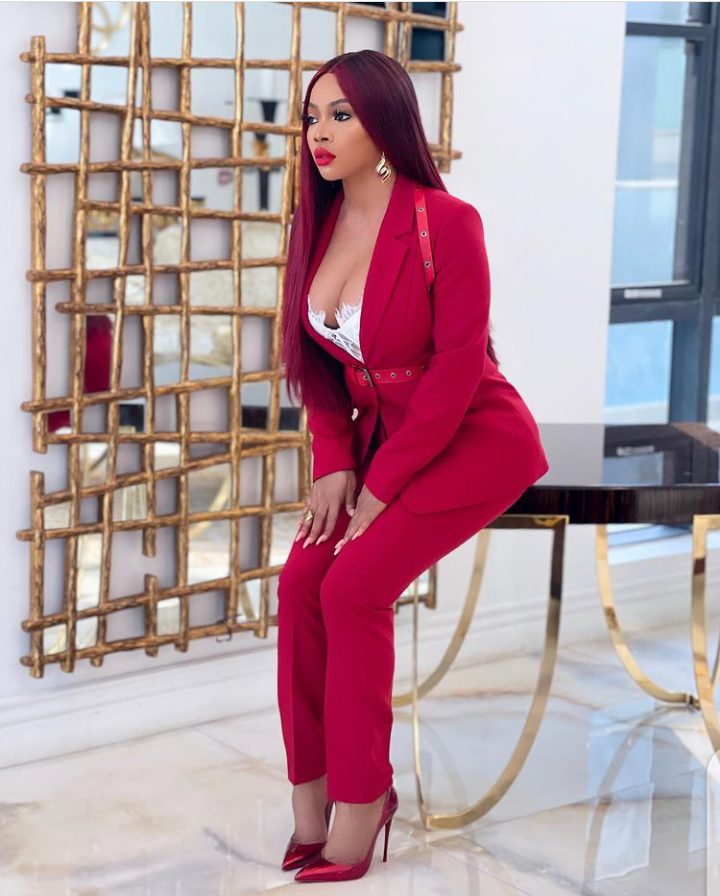 What do you think about the outfit?
Feel free to share your opinion with us
Photo credit: @Tokemakinwa