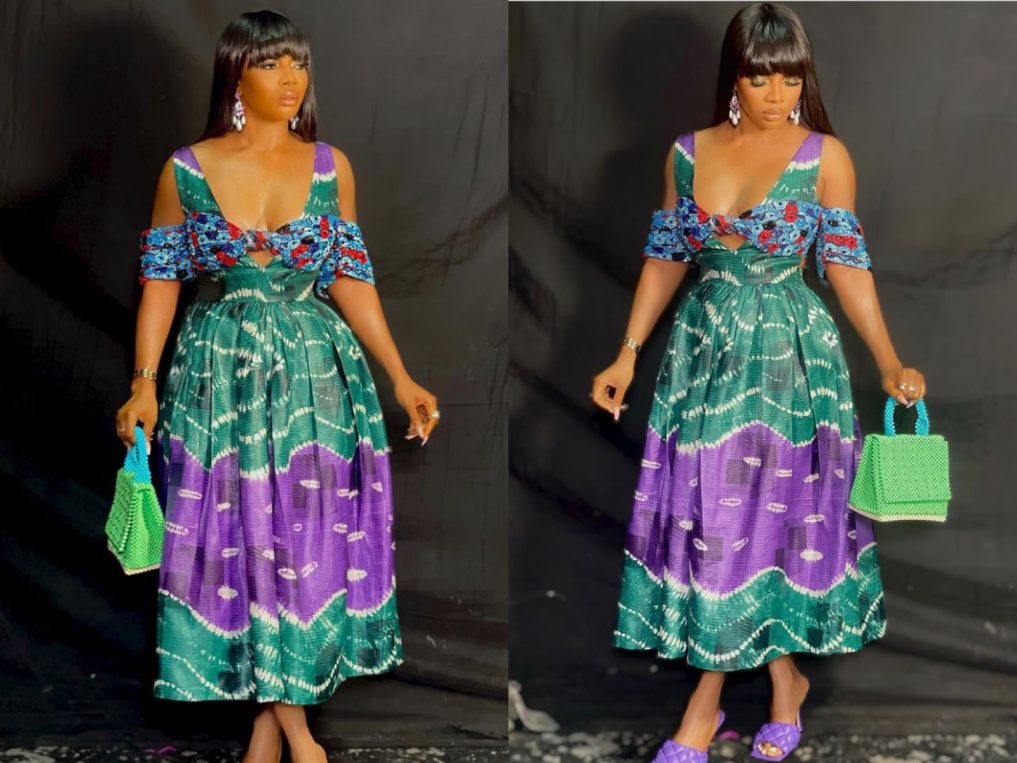 Toke Makinwa has once again given us a new outfit style to admire. The radio personality and TV show host recently uploaded a picture of herself slaying colorfully in a lovely outfit. Toke Makinwa wore a Ruby dress from one of the collections of Nigerian fashion designer Lisa Folayiwo.
In today's glam look of the day, we will be assessing Toke Makinwa's colorful outfit and her fashion reputation.
Read also: Beautiful Fashion Moments Of Toke Makinwa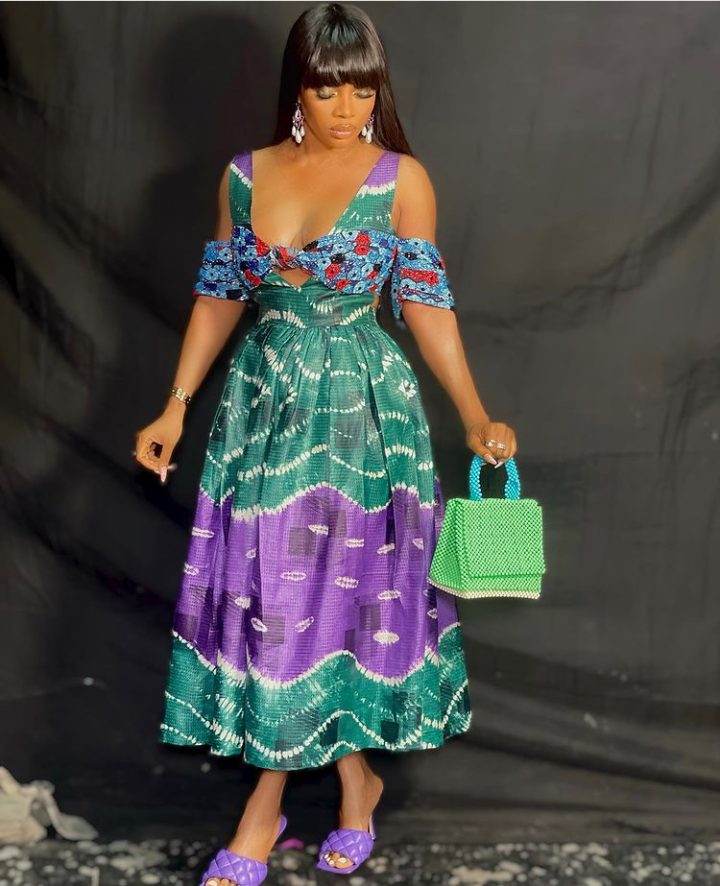 But before we get to that, let's take a quick look at her background and achievements.
Toke Makinwa is a Nigerian radio personality, television host, lifestyle entrepreneur and author. The 37 year old celebrity is one of the top 5 African female show host.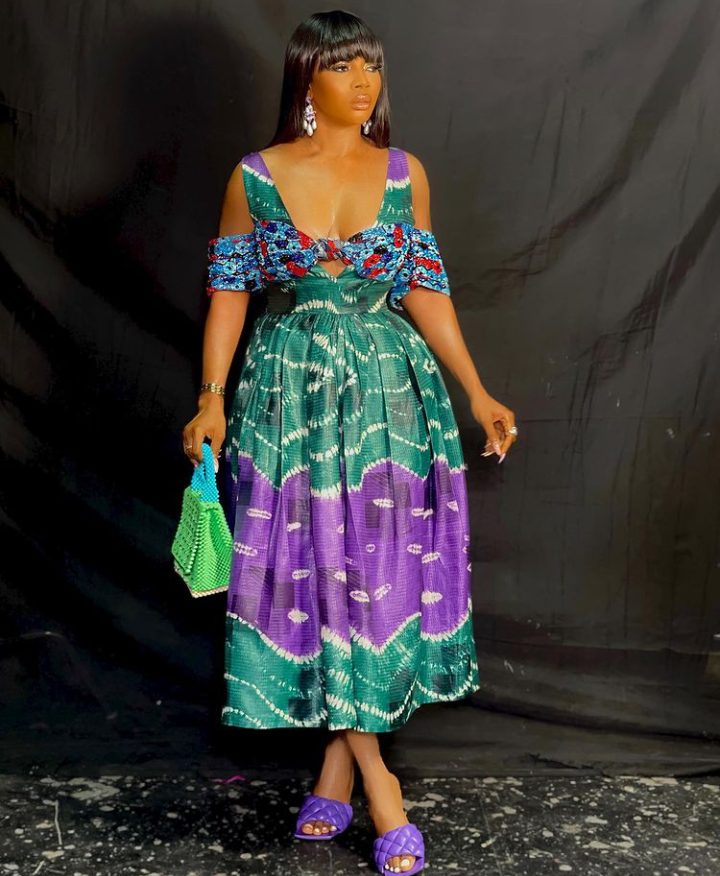 When it comes to fashion, being a popular Celebrity influenced Toke Makinwa's choice of outfit. She dresses in classy and unique outfits. She also knows how to pick clothe that look good on her.
Read also: Talk with Toke Makinwa: Host writes Oprah as she begins new show
Let's take a look at her colorful outfit below: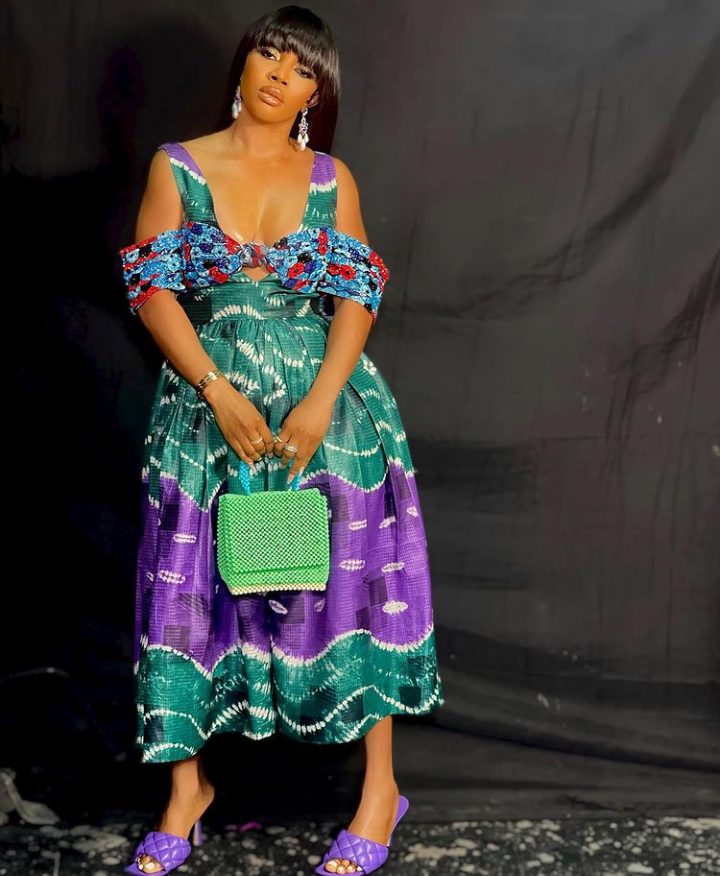 In the picture above, Toke Makinwa wore a Ruby dress designed by Lisa Folayiwo, a Nigerian fashion designer who specializes in creatively designing outfits using the ankara fabric. The Ruby dress was designed with red blue and green Colored adire fabric and a little mixture of the ankara fabric. Toke Makinwa combined this look with a beaded bag and purple heels.
Photo credit: @TokeMakinwa