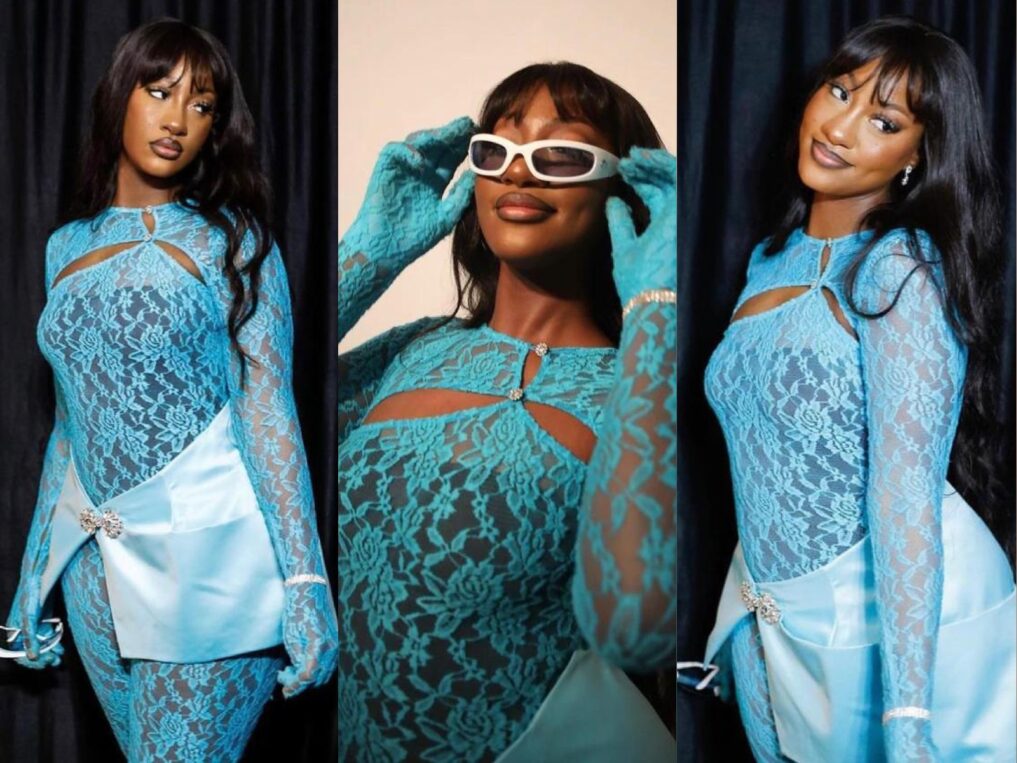 In today's glam look of the day, Tems serves hot looks in a lace catsuit. Nigerian singer and songwriter Temilade Openiyi popularly known as Tems has recently uploaded some pictures on her Instagram page and a lot of fans are mesmerized by her outfit style and color.
Read also: Glam Look Of The Day: Actress Mercy Aigbe Stuns In A Beautiful Gown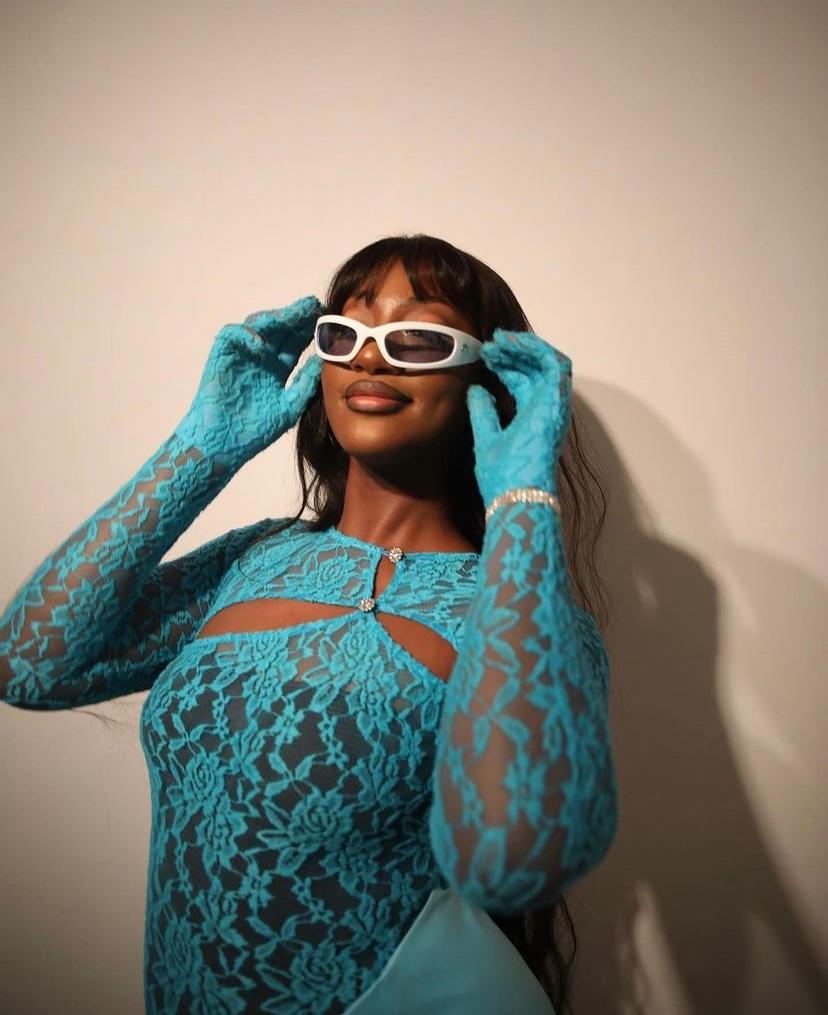 In the picture uploaded on her Instagram page, Tems is spotted rocking a turquoise lace catsuit in style. Her outfit serves both hot and stunning looks as the Nigerian singer poses for some loveable pictures. Her catsuit is also layered over with a turquoise mini skirt which complements its beauty.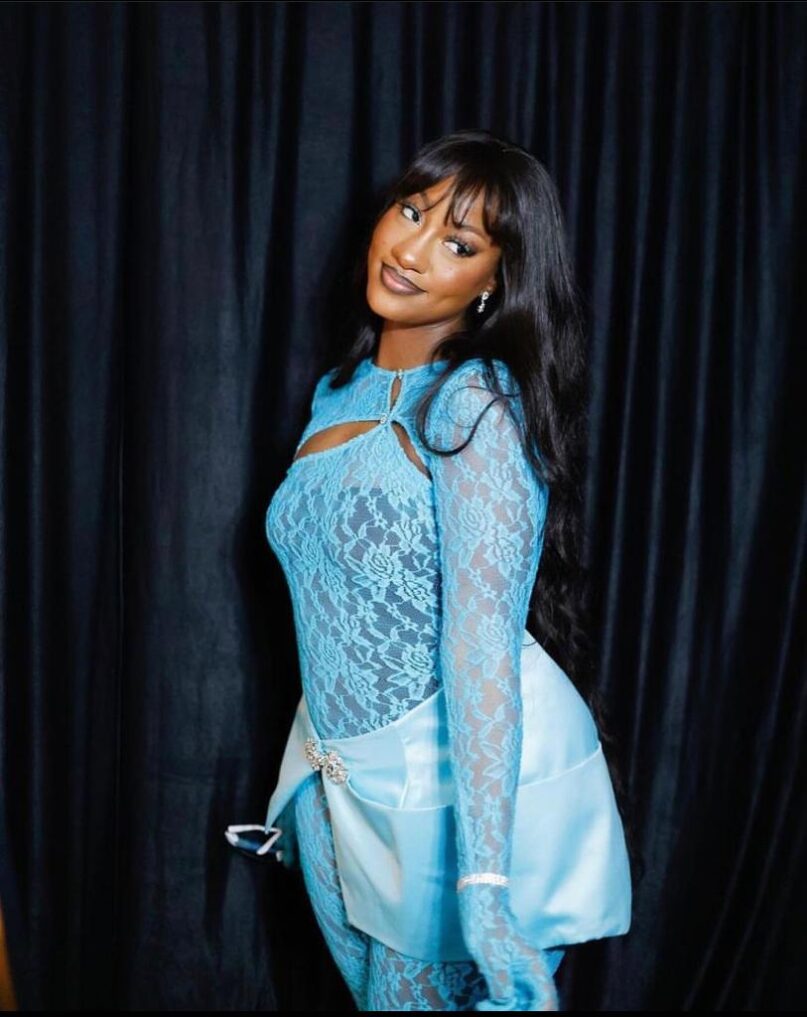 When it comes to fashion, Tems fashion and style are different from the popular fashion trend. The singer rocks her outfit in a creative and captivating way. Her outfit colors are always spectacular with the theme delivering up to standards.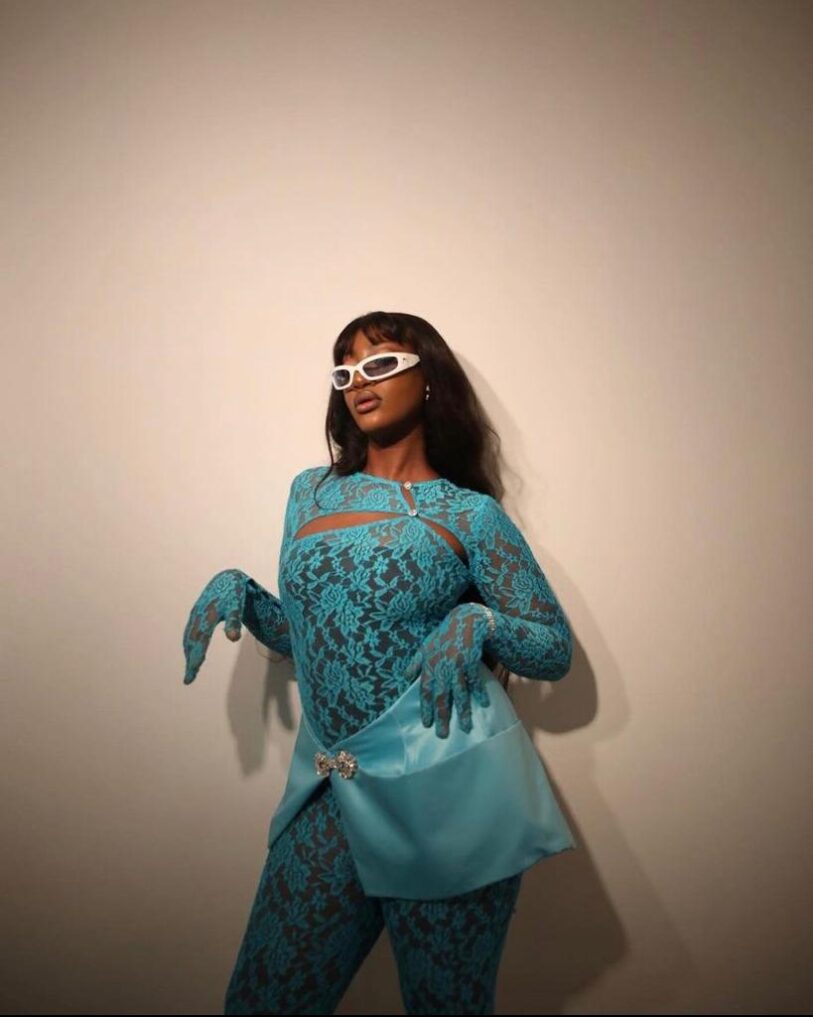 Let's take a look at her outfit below:
Read also: Glam Look Of The Day: Maria Stuns in a Lace Dress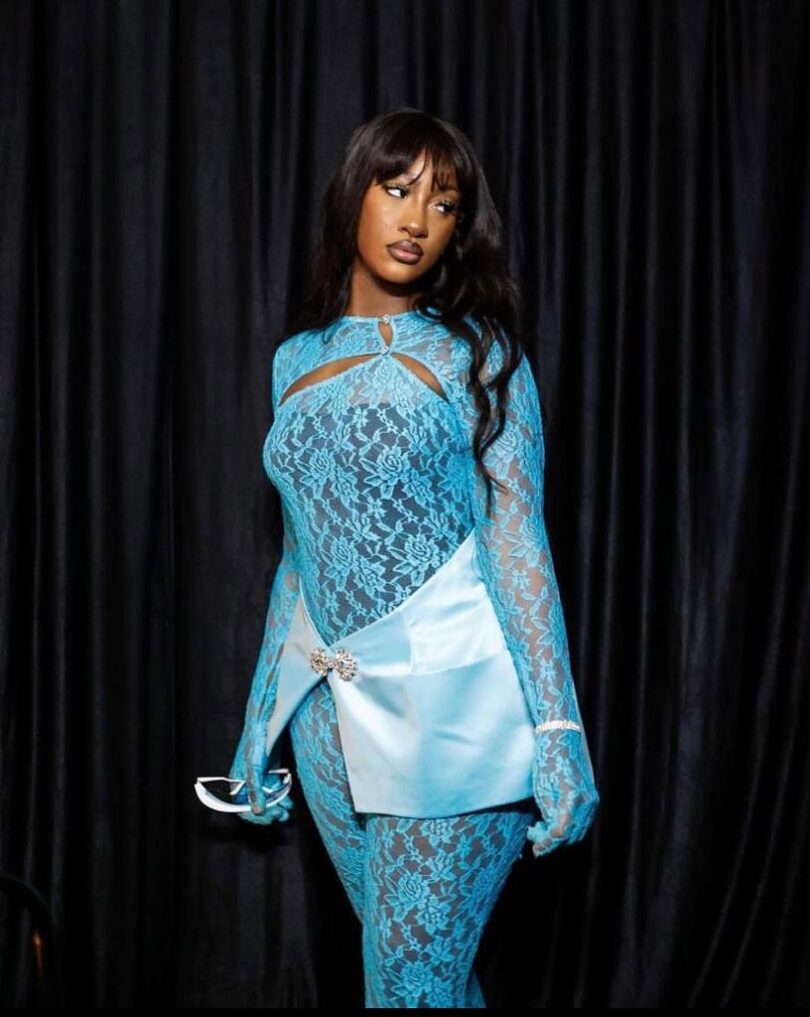 In the picture above, Tems wore a turquoise lace catsuit layered over a turquoise mini silk skirt. Her catsuit is designed as a body cut towards the chest. Her hair and makeup are nicely styled as she poses for some pictures.
What do you think about her outfit?
Photo credit: @Tems