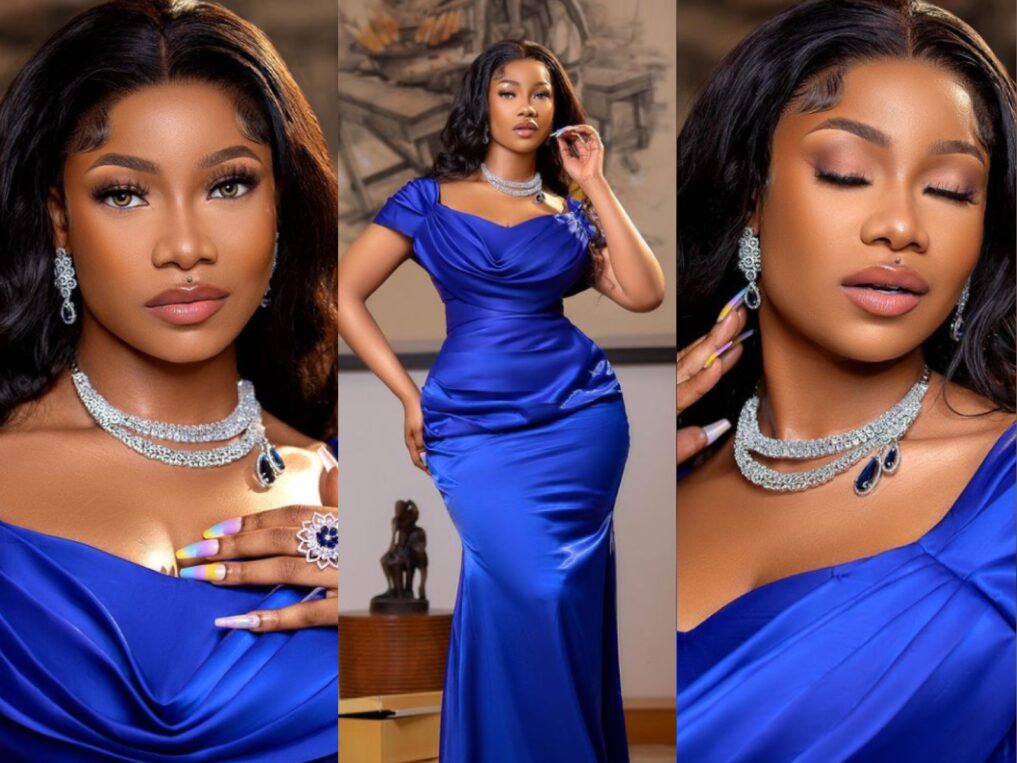 In today's glam look of the day, Tacha serves beauty in a blue dress. Nigerian reality tv star, media personality, actress, and entrepreneur Tacha Akide has recently taken to her Instagram page to upload some pictures and a lot of fans are captivated by her outfit color and beauty.
Read also: Glam Look Of The Day: Reality Tv Star Tacha Slays in a Beautiful Dress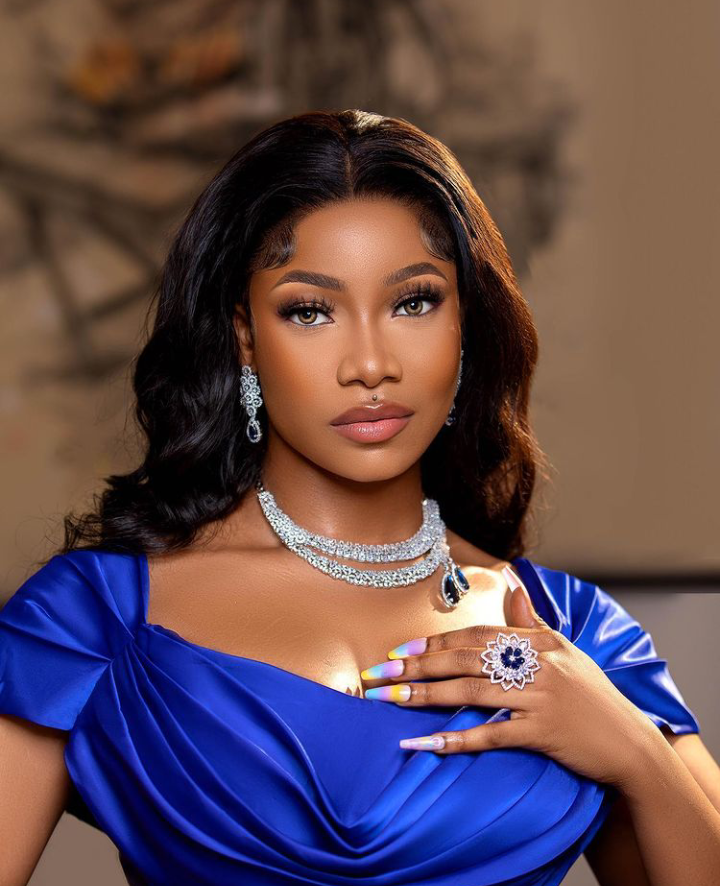 In the picture, Tacha left fans amazed after she rocks a blue long dress in style. The design of her outfit is simple and captivating and can pass off for an evening dress. The color of her outfit also serves as a highlight as it gives it a pronounced beauty.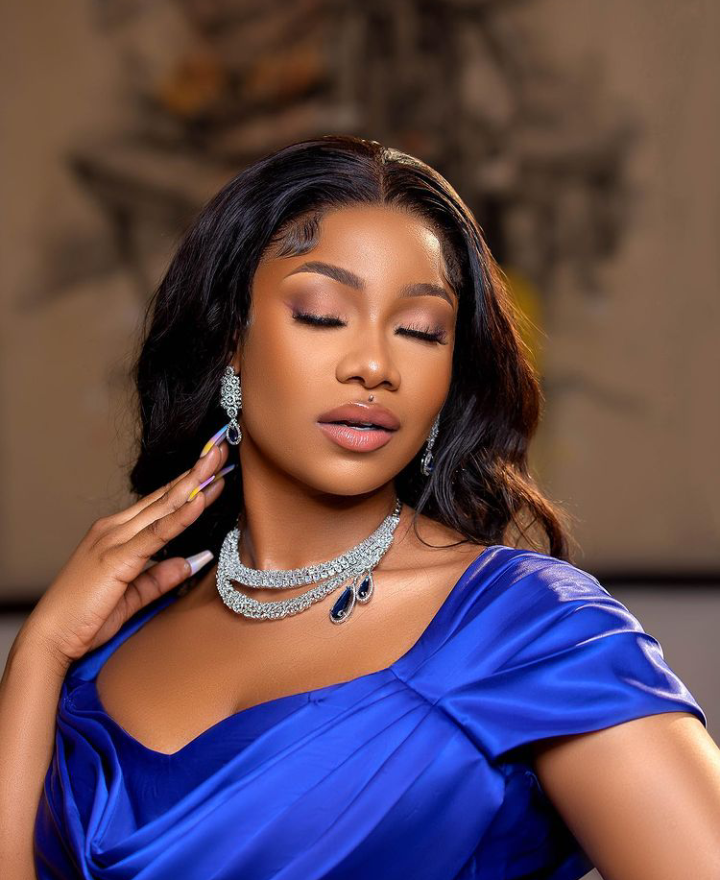 When it comes to fashion, Tacha is also popularly known for her unique fashion and style. The Nigerian media personality and actress rocks her outfit in a captivating and stylish way. She also explores different color combinations and outfit designs.
Let's take a look at her outfit below:
Read also: Glam Look Of The Day: Tacha Serves Hot Looks in New Pictures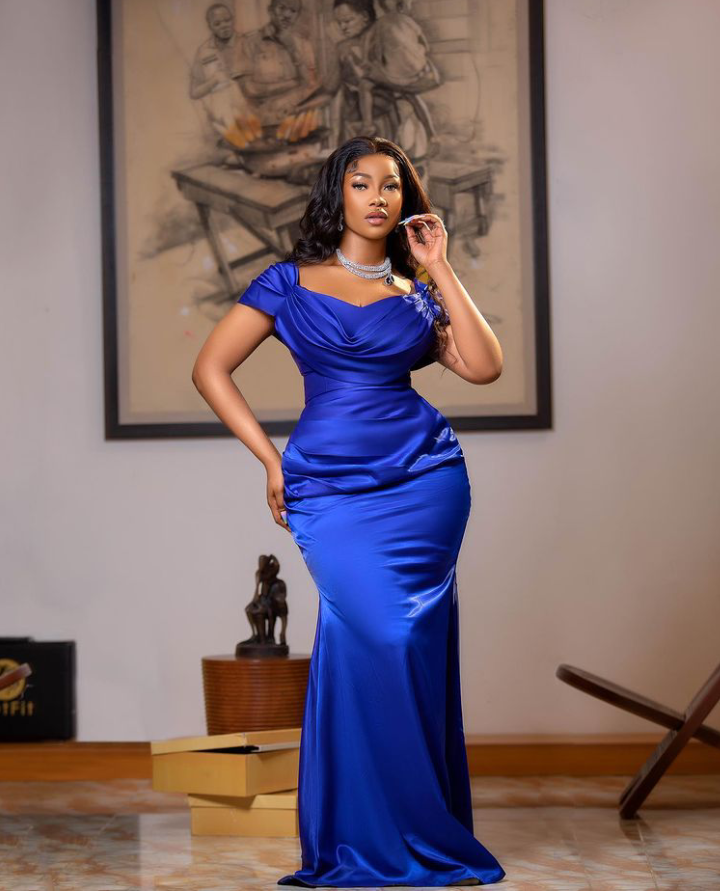 In the picture above, Tacha wore a white a blue floor-length dress designed with short sleeves. The dress is designed as a fitted dress and can be worn in form of evening hair. Her outfit is spiced up with a silver necklace and earrings. Her hair and makeup are also nicely done as she poses for some pictures.
What do you think about her outfit?
Photo credit: SymplyTacha