In today's glam look of the day, we will be admiring the black beauty of reality tv star Saskay as she stuns in new and lovely pictures.
Read also: Glam Look Of The Day: Tacha Serves Hot Spice in a Red Outfit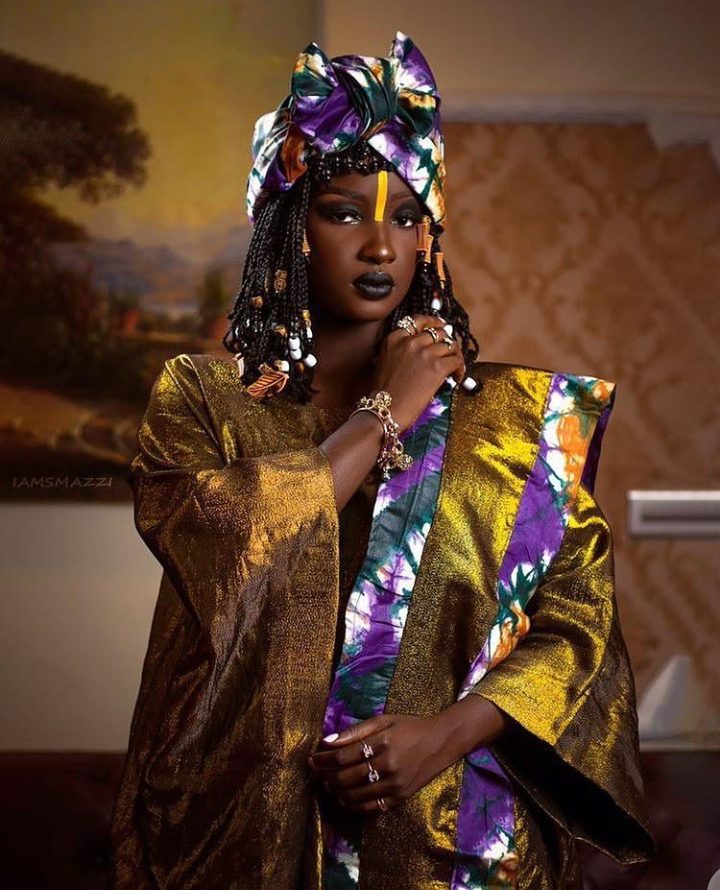 Saskay recently uploaded some pictures on her Instagram page and her beauty captivated our attention.
Apart from that, the glowing black skin and her African themed outfit look very interesting to ignore.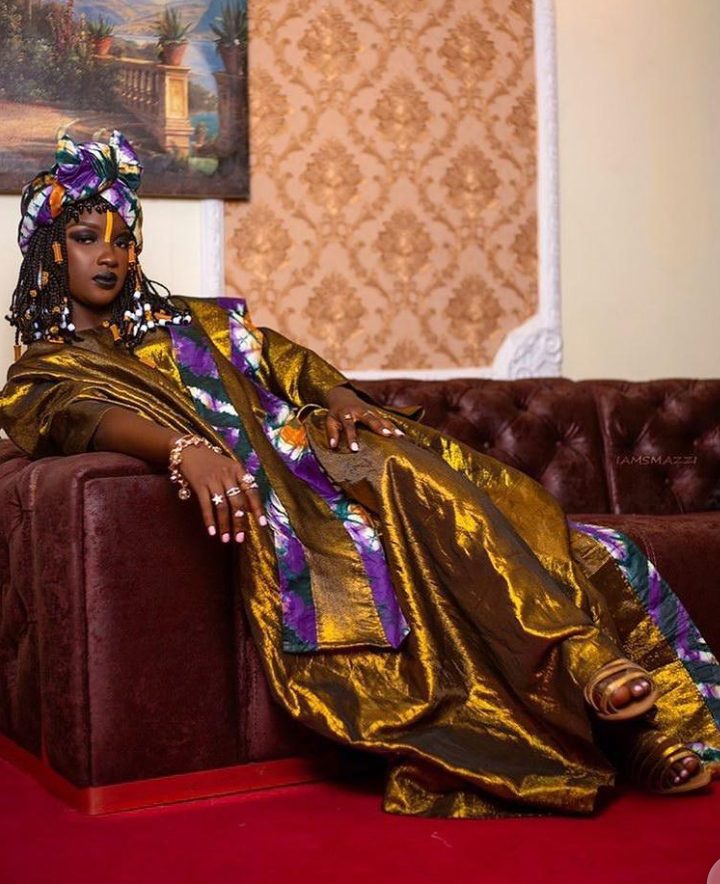 Fashion exists in different forms and traditional outfits shouldn't be ignored. The concept behind Saskay's new look is stunning. She was dressed like an African queen and we love her outfit.
Read also: Latest Boubou Gown Designs For Ladies
Let's take a look at her outfit below: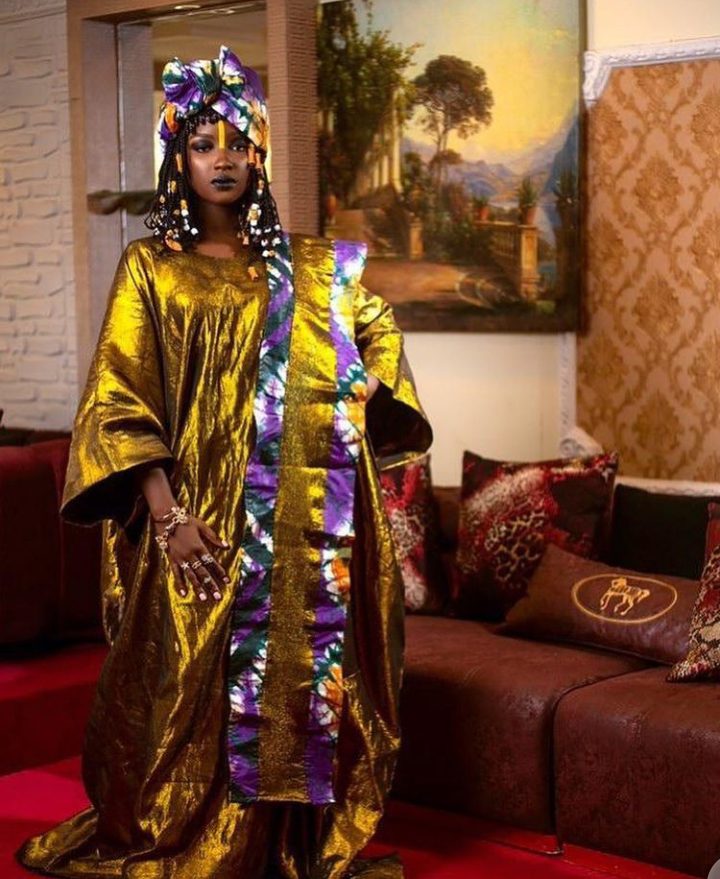 In the picture above, Saskay wore a Boubou gown which is designed using a mixture of sequin and Adire fabric. The Adire was used to design the edges of the Boubou which made it look more unique. The sequin had a dazzling look which is Nice. Her hair was styled as a braid and is adorned with beads.
What do you think about her outfit?
Photo credit: @Officialsaskay