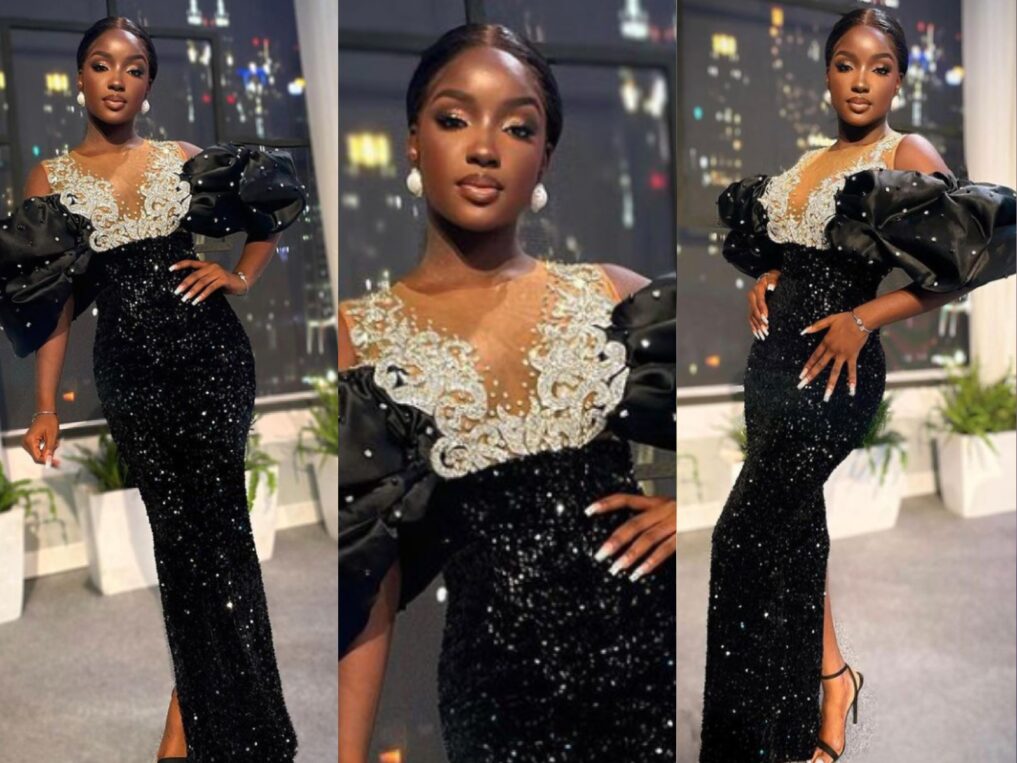 In today's glam look of the day, reality tv star Saskay dazzles in a black dress. Black outfits are often said to be unique and classy to wear. This fact is of course not a doubt as popular reality tv star Saskay rocks a black dress in style.
Read also: Glam Look Of The Day: Saskay Slays In A Lovely Two Piece Outfit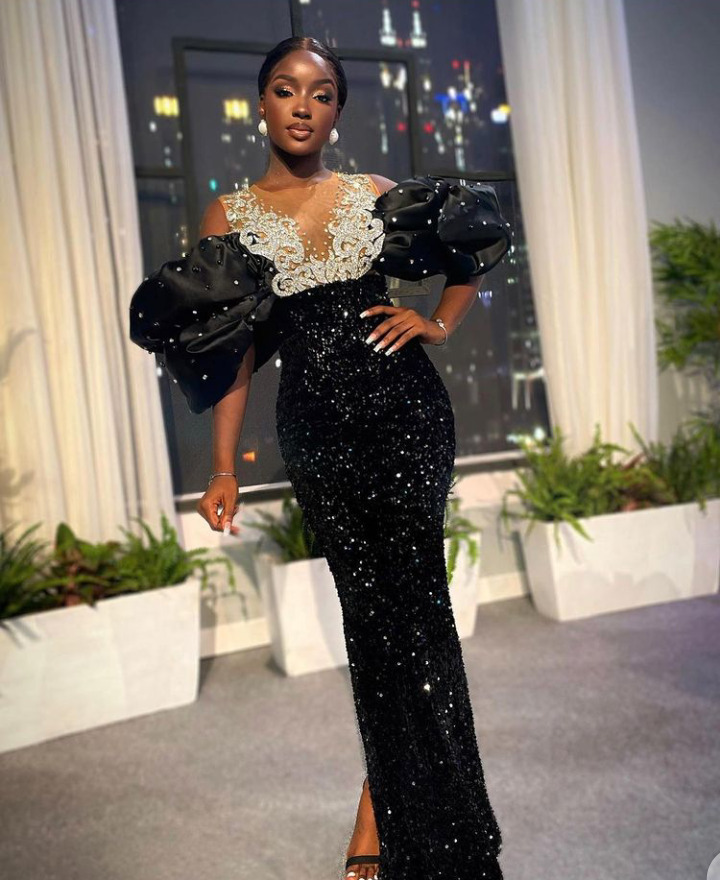 Saskay is recently spotted wearing a black dazzling dress and we are captivated by her outfit. The fashion designer is also very creative with the design making use of trendy sleeve styles to give the outfit a stylish and creative look. The sleeve of the dress as well as the fabric used serves as a highlight of the dress's beautiful look. The black color looks good on Saskay and we have to commend the fashion designer for a job well done. When it comes to fashion, Saskay has always Served different classy looks and her recent outfit is amazing.
Let's take a look at her outfit below: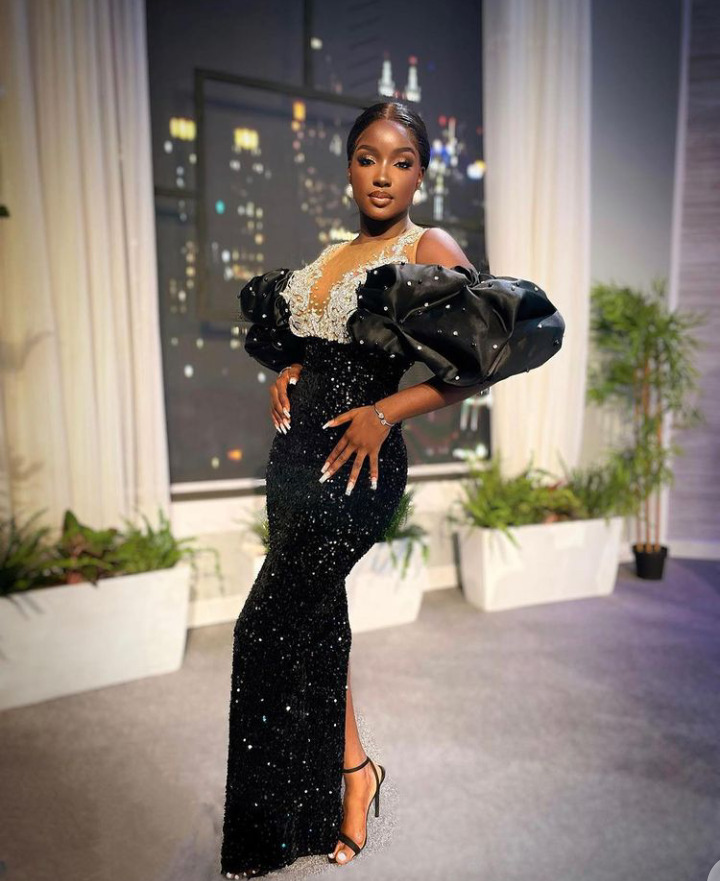 Read also: Glam Look Of The Day: Reality Tv Star Maria Chike Slays Like a Boss
In the picture above, Saskay wore a black sequin dress designed with exaggerated sleeves. The sleeve is adorned with shining beads which makes it dazzles. The upper part of the dress is also designed with shining accessories.
What do you think about her outfit?
Photo credit: @Saskay