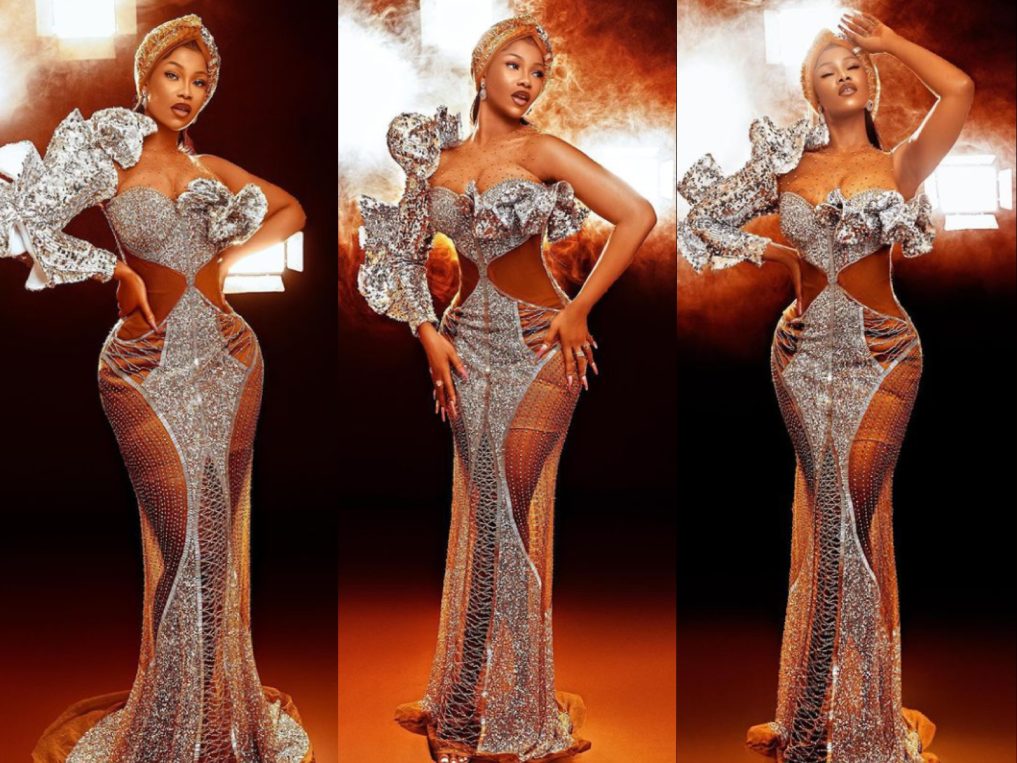 In today's glam look of the day, we will be taking a look at reality TV star Tacha as she slays in a beautiful dress. Tacha recently uploaded a picture of herself on her Instagram page and we are stunned by the beauty of the outfit. The design of the dress and the color combinations are some of the things that made the outfit unique to us.
Read also: Glam! Tacha Serves Hot New Fashion Photos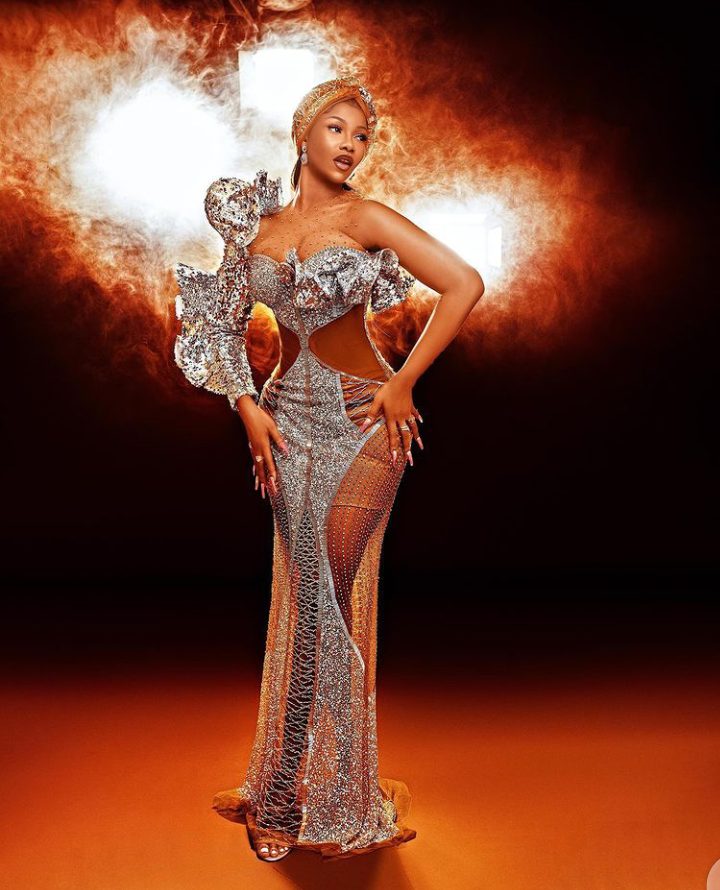 When it comes to fashion, Tacha is a celebrity who understands her outfit and knows how to combine them in such a way that they give off a stunning look. Her mode of rocking them is also always elegant and beautiful to the sight.
Let's take a look at her outfit below:
Read also: 3 Best Fashion Outfits Of Reality TV Star Tacha
In the picture above, Tacha wore a silver lace dress designed with the side of the dress transparent lace fabric. The sleeve of the gown is designed creatively. One side was designed as Sleeveless while the other is designed as a long sleeve with ruffles. The gown design is beautiful and stylish.
What do you think about her outfit?
Photo credit: @SymplyTacha