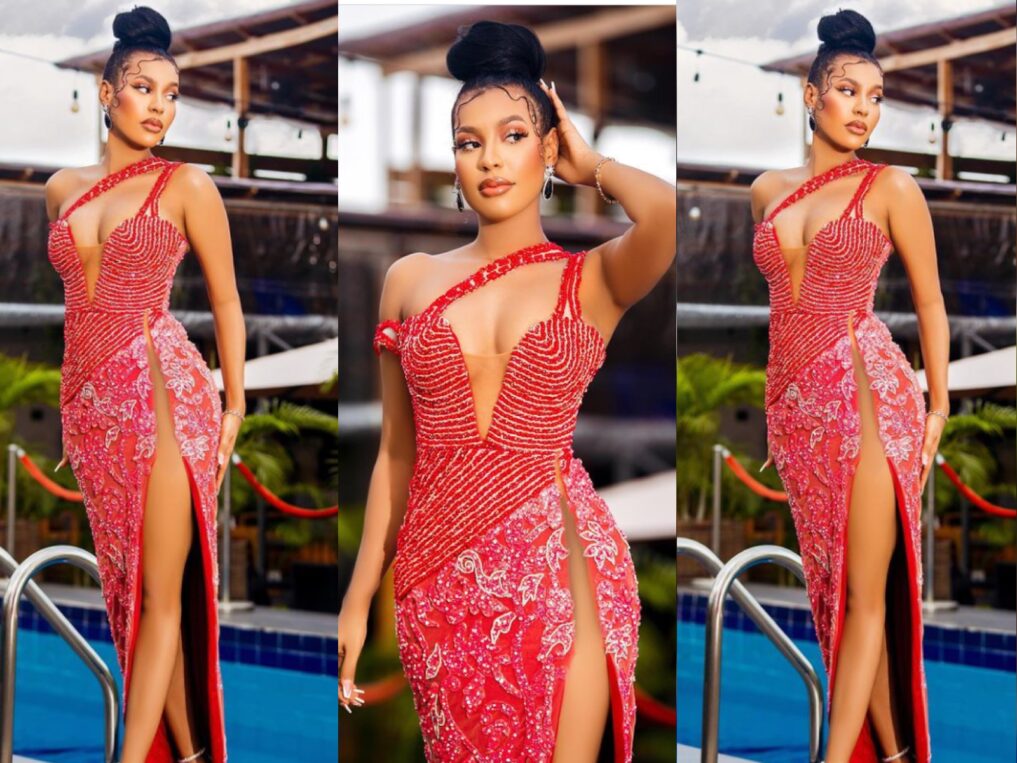 In today's glam look of the day, Reality Tv Star dazzles in a gorgeous dress. Reality Tv Star Nini recently uploaded some pictures on her Instagram page and the beauty of her outfit is captivating. In the picture, the reality tv star wore a gorgeous dark pink dress and the design of her outfit is amazing.
Read also: Glam Look Of The Day: Mercy Aigbe Serves Beauty in a Beautiful Dress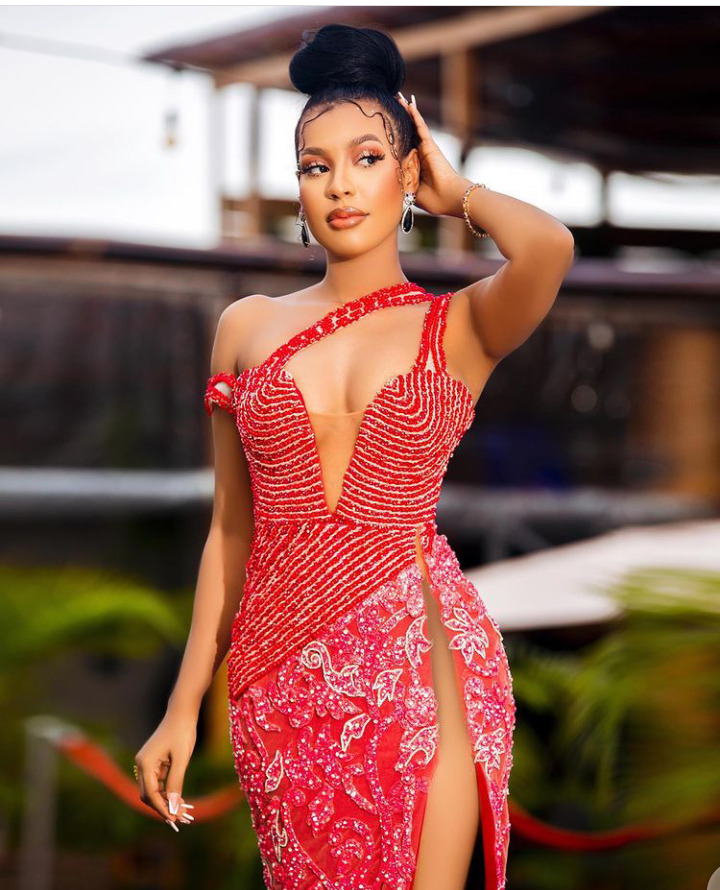 Creativity is slowly taking over the fashion world and fashion designers are getting more creative with their designs. The lace fabric is nowadays being designed and adorned with stones to give the fabric a unique look. The lace gown worn by unique is stylish and also creatively designed. The fashion designer has to be commended for a job well done.
When it comes to fashion, Nini has always served dress styles and her recent outfit is amazing.
Let's take a look at her outfit below:
Read also: Beautiful Nini Fashion Inspirations for Ladies
In the picture above, Nini wore a long gown designed with a front cut. The dress is designed with straps and adorned with stones. Her hair and makeup match her outfit nicely.
What do you think about her outfit?
Photo credit: @SinghNini