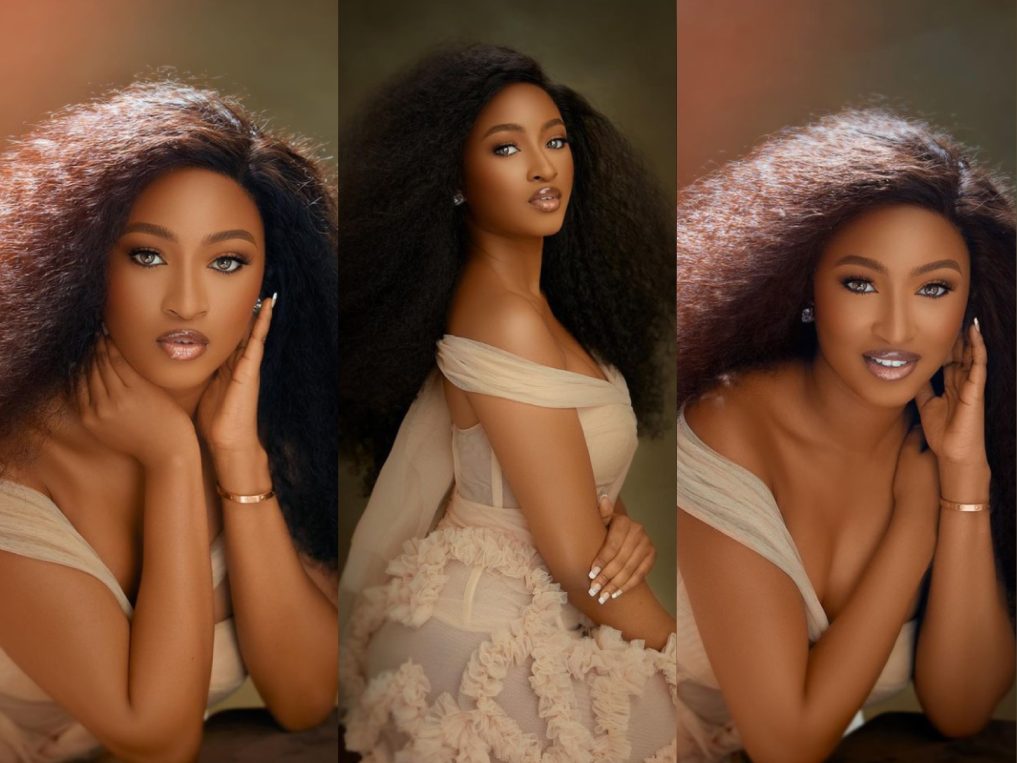 In today's glam look of the day, we will be admiring Kim Oprah's beauty. Stunningly celebrating the day, the pictures uploaded by Reality Tv star Kim Oprah on her Instagram page for her birthday celebration are beautiful. In the picture, she was styled in a way that made her look like her angel.
Read also: Linda Osifo Makes Blue Look Classy And Regal
Not only was her make-up nicely done but her outfit is also somethings to talk about. The creativity of their outfit and the color she rocked are stunning. You can say Kim Oprah's birthday picture theme is that of Angel. The only difference is that she rocked a nude color gown instead of a white which came out well.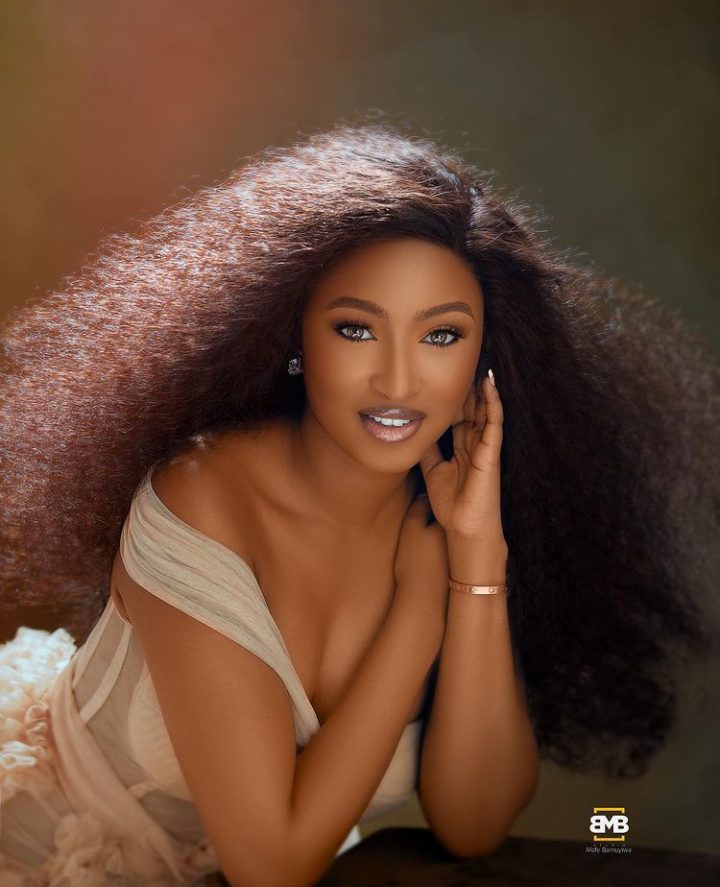 Her gown design was also unique and classy in its way. She complimented her looks with nice nails and hair.
Read also: Glam Look Of The Day: Beyoncé Glows Like A Queen
Let's take a look at her outfit below: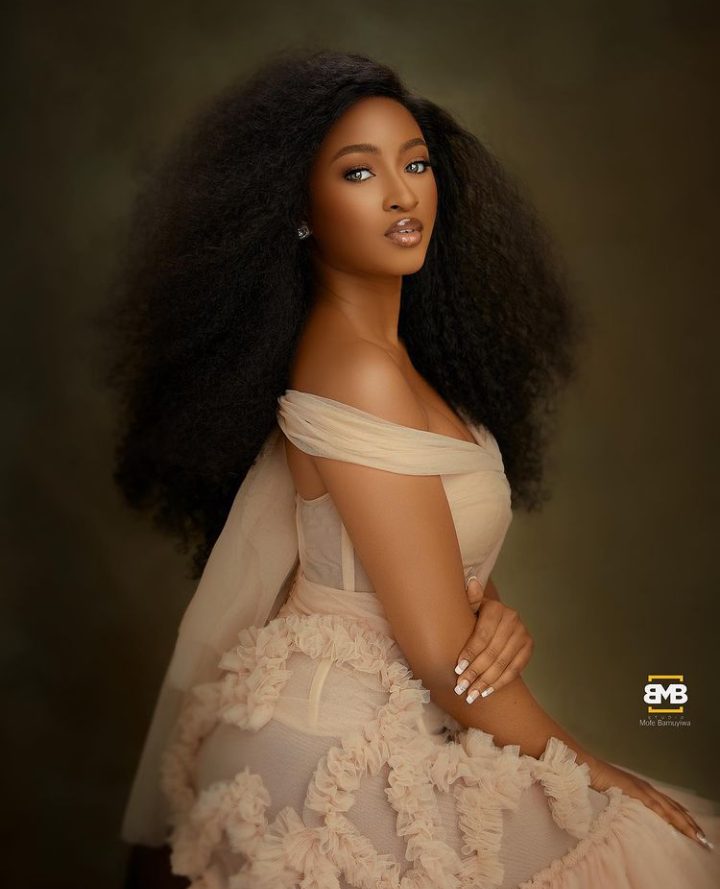 In the picture above, Kim Oprah wore a nude color gown designed as an off-shoulder. The gown was adorned with ruffles that removed its plain look. We have to commend the fashion designer for a job well done.
What do you think about her look?
Photo credit: @Kimoprah