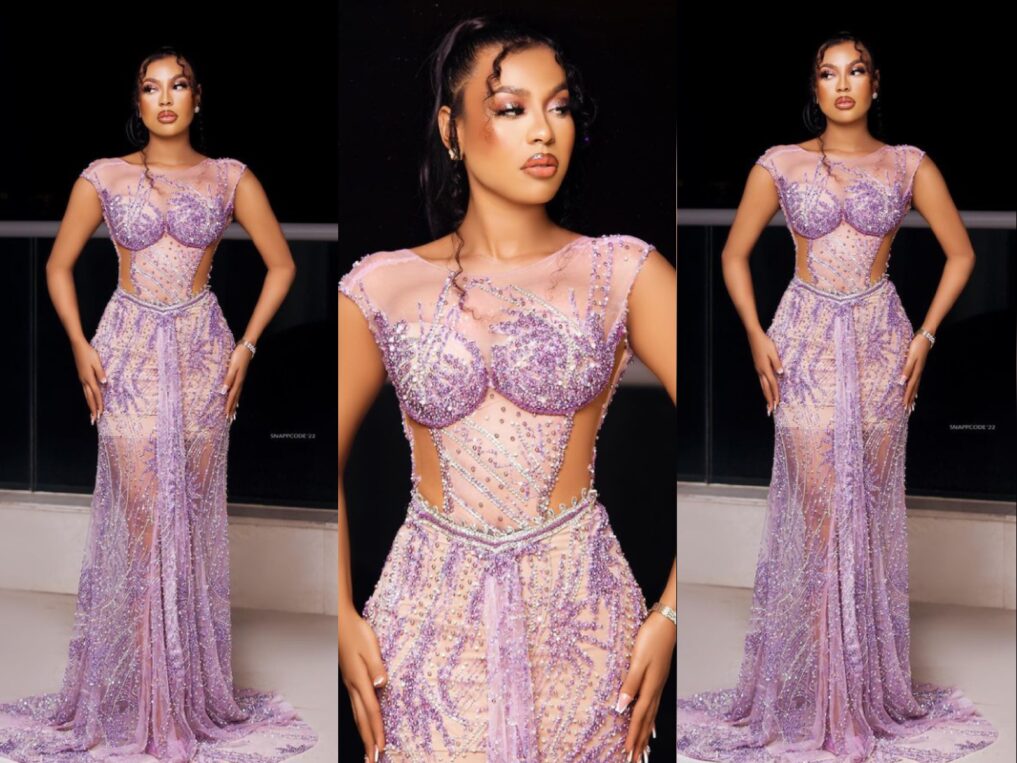 In today's glam look of the day, we will be taking a look at reality tv star Nini as she dazzles in a gorgeous dress. Adding accessories like stones and beads to an outfit helps to highlight it and make it look more attractive.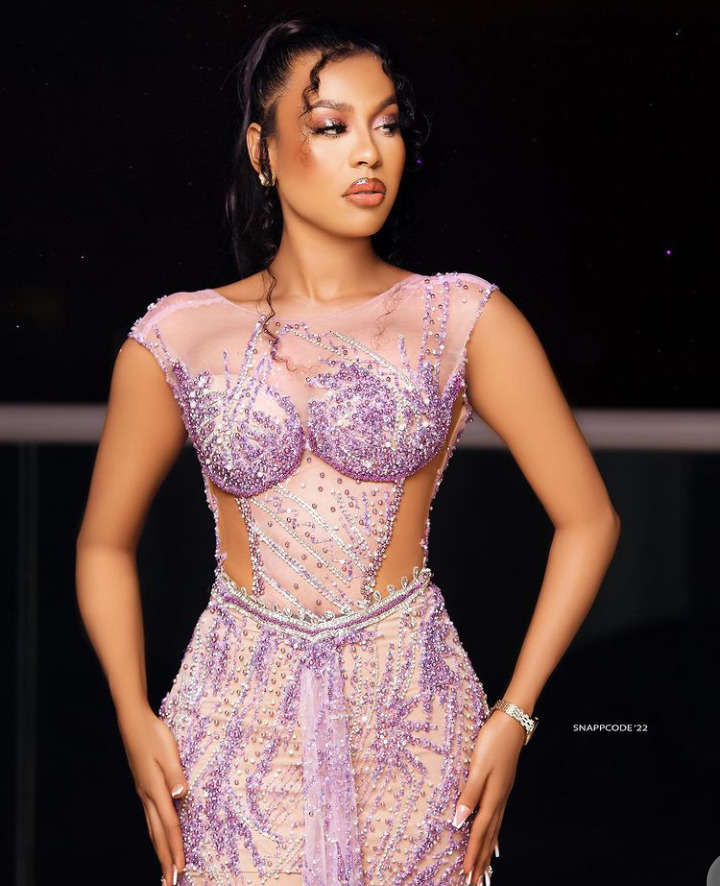 Read also: Glam Look Of The Day: Erica Dazzles in a Gorgeous Dress
Nini recently uploaded a picture on her Instagram page and the dazzling look of her dress captivated our attention. We love to see celebrities go out of their way to look fashionable. The color of her dress, the quality of the fabric, and the design are all beautiful. The fashion designer should be commended for a job well done.
Let's take a look at the photo below:
Read also: Beautiful Nini Fashion Inspirations for Ladies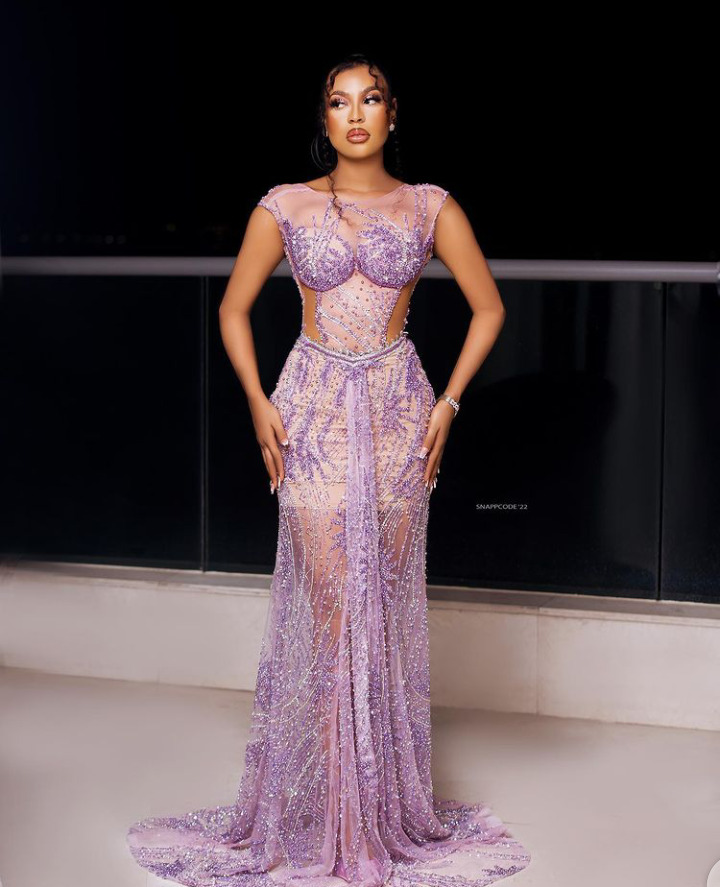 In the picture above, Nini wore a Lilac-colored lace dress. the dress is designed a sleeveless with body cuts. The dress is also bedazzled with stones which makes it more attractive.
What do you think about her outfit?
Photo credit: @Singhniniofficial