In today's glam look of the day, Nina Ivy serves glam in a pink bodysuit. Reality Tv star, beautician, and entrepreneur Nina Ivy has recently taken to her Instagram page to upload some glam pictures of herself in a gorgeous outfit.
Read also: Beyonce Slays In Thong Bodysuit In New Photos
In the picture, Nina Ivy is spotted in a pink bodysuit which looks amazing. The color of the dress highlights the beauty of the outfit.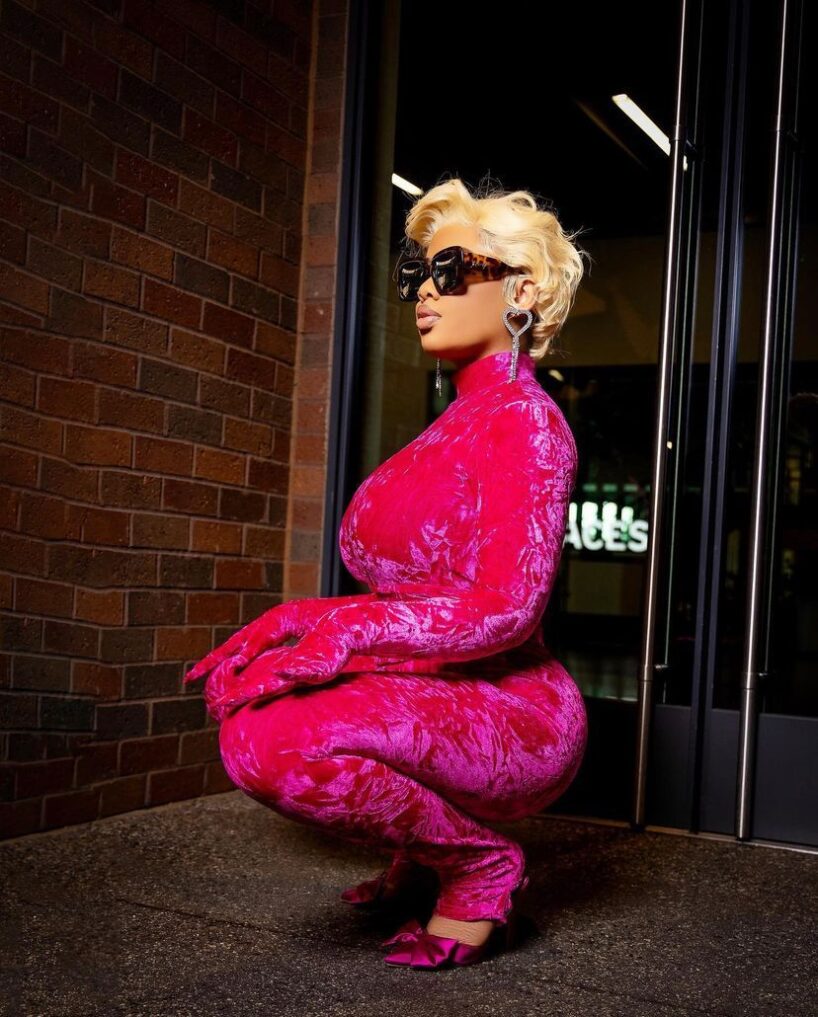 Bodysuits are a trend in the fashion world these days and Nina Ivy rocks her bodysuit in a classy look. Colors also play an important role in how beautiful an outfit look and her outfit color is intriguing. The deep pink color is unique and also makes the outfit more fun to wear.
Let's take a look at her outfit below: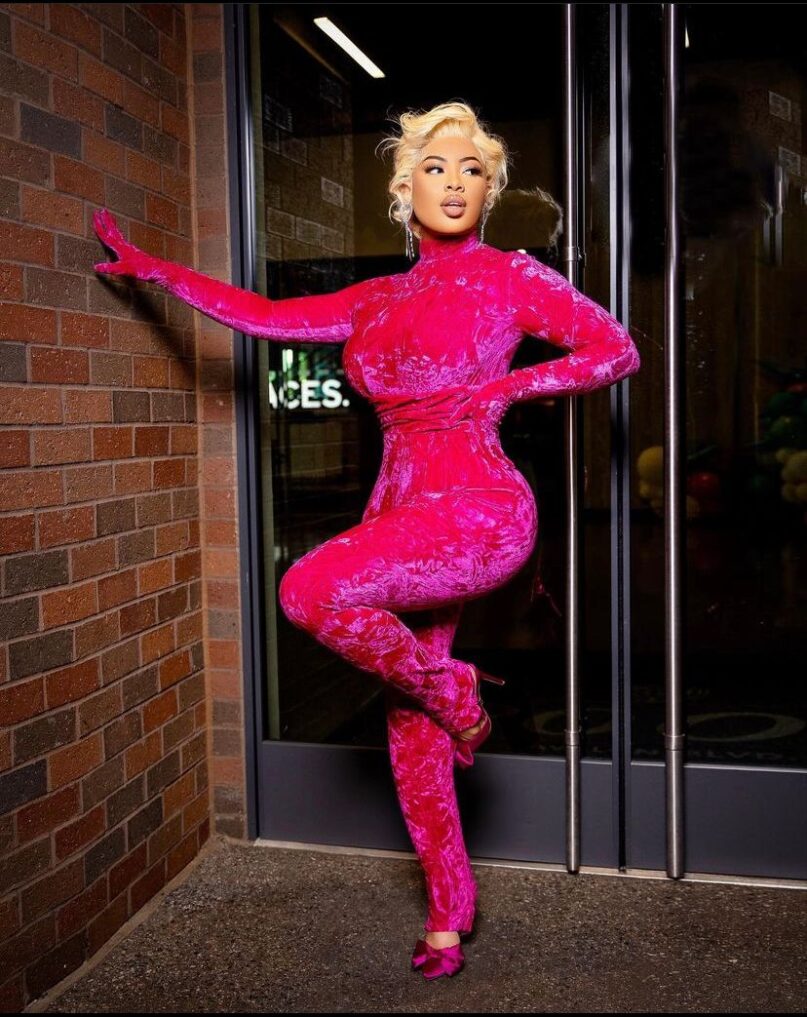 Read also: Glam Look Of The Day: Reality TV Star Nina Ivy Slays Fashionably In A Two Piece Outfit
In the picture above, Nina Ivy wore a pink colored bodysuit. Her outfit is accompanied by a pink-colored heel which gives the outfit a monochromatic look. Her hair and make-up are nicely done as she poses for a picture.
What do you think about her outfit?
Photo credit: @NinaIvy