Media personality and award winning tv host Nancy Isime has once again given us a taste of her beauty. The star recently uploaded a lovely picture of herself slaying in a white dress and we are captivated by the creativity of her outfit. White colors outfit are not common because it get dirty easily. However when the color is rocked, it always appear stunning and beautiful and Nancy Isime made sure her outfit give off that perfect look.
Read also: Glam Look Of The Day: Nancy Isime Glows Happily In A Two Piece Outfit
In today's glam look of the day, we will be assessing Nancy Isime's lovely white gown and her fashion reputation.
But before we get to that, let's take a quick look at her background and achievements.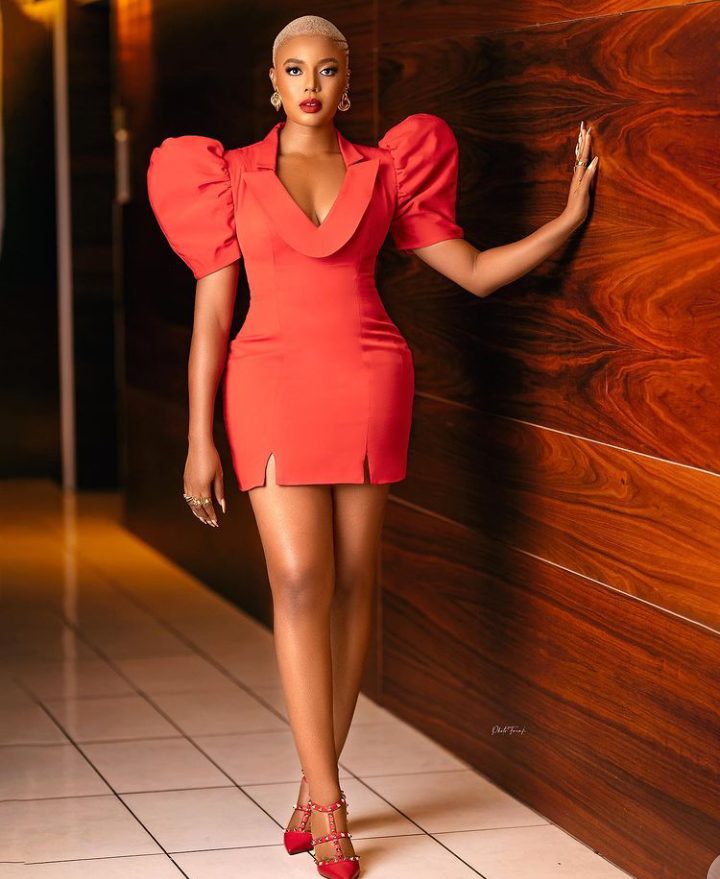 Nancy Isime is a Nigerian actress, model and media personality. The star is popular for her career as a tv show host and her low cut hairstyle which always made her stand out. Nancy Isime is fashionable and rocks out her outfit in a classy and stylish way. Take a minute and take a look at her Instagram page and you will be amazed by the creative fashion outfits of the star.
Read also: All Nancy Isime Outfits At Headies 2021
Let's take a look at her white gown below: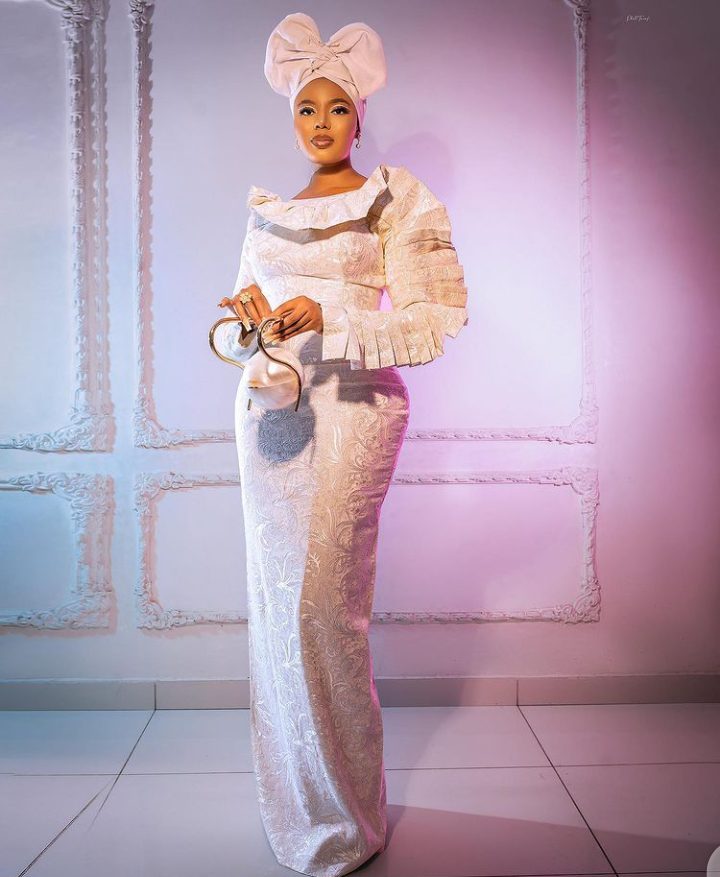 In the picture above, Nancy Isime wore a red long gown and the creativity of the sleeve amazed me the most. Do not get me started about her perfectly fitted bow head scarf which contributed to the beauty of her outfit. The accessories she used were also magnificent and beautiful.
What do you think about her outfit?
Photo credit: @Nancyisimeofficial
Click here to follow us on Instagram