In today's glam look of the day, we will be taking a look at Nigerian actress and fashionista Mercy Aigbe as she slays in a white dress.
Read also: Mini Dress Styles You Can Rock This Weekend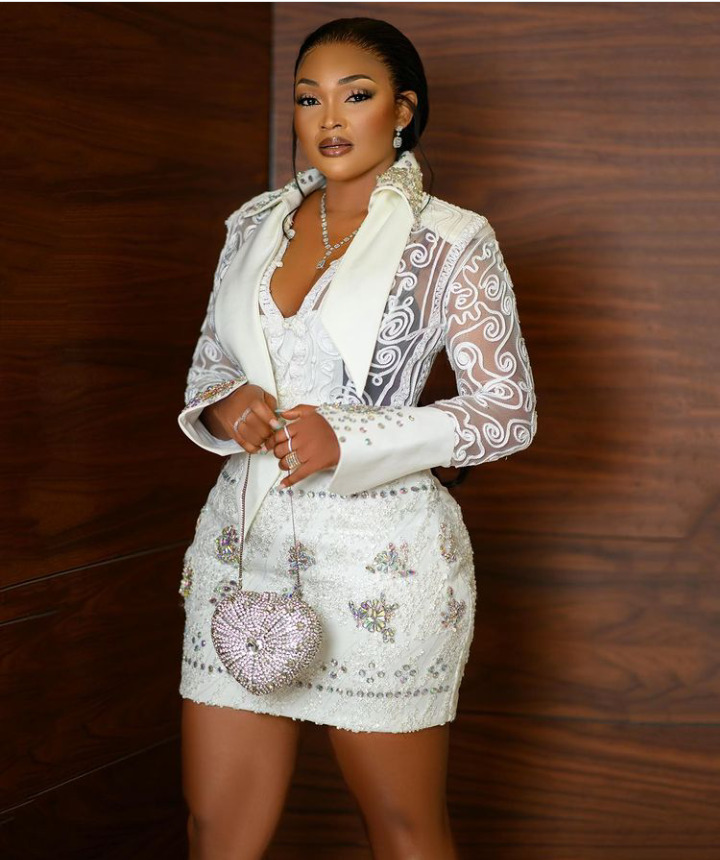 When it comes to fashion, Mercy Aigbe always understands the assignment and is very creative with her outfit. We are always looking forward to what she will wear and she never disappoints. She has set many fashion trends in Nigeria and is also known for her extravagant Asoebi styles.
Mercy Aigbe recently uploaded some pictures on her Instagram page and we are captivated by her outfit. In the picture, she is seen wearing a white mini dress which looks good on her.
Let's take a look at her outfit below: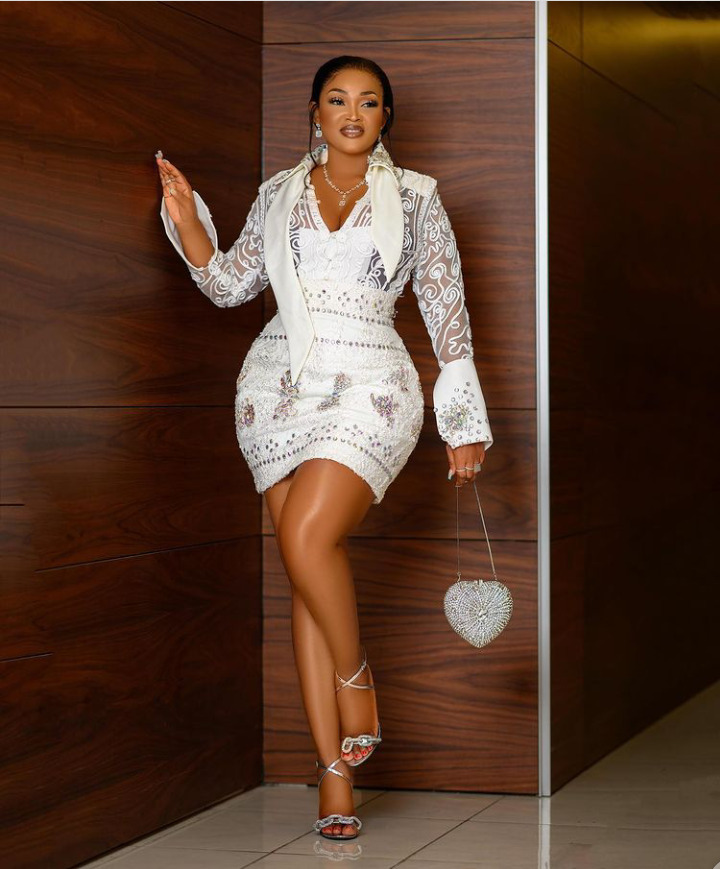 Read also: Glam Look Of The Day: Mercy Aigbe Slays in Pink
In the picture above, Mercy Aigbe wore a white mini lace dress designed with long sleeves. The pattern of the dress makes it stand out. Her accessories also match well with her outfit.
What do you think about her outfit?
Photo credit: @MercyAigbe