In today's glam look of the day, we will be taking a look at reality tv star Maria Chike as she slays stylishly in new pictures. Maria recently uploaded her Instagram page with stunning pictures of herself and we cannot help but notice how Chic she looks.
Read also: 3 Lovely Outfits Rocked by BBNaija Star Maria Chike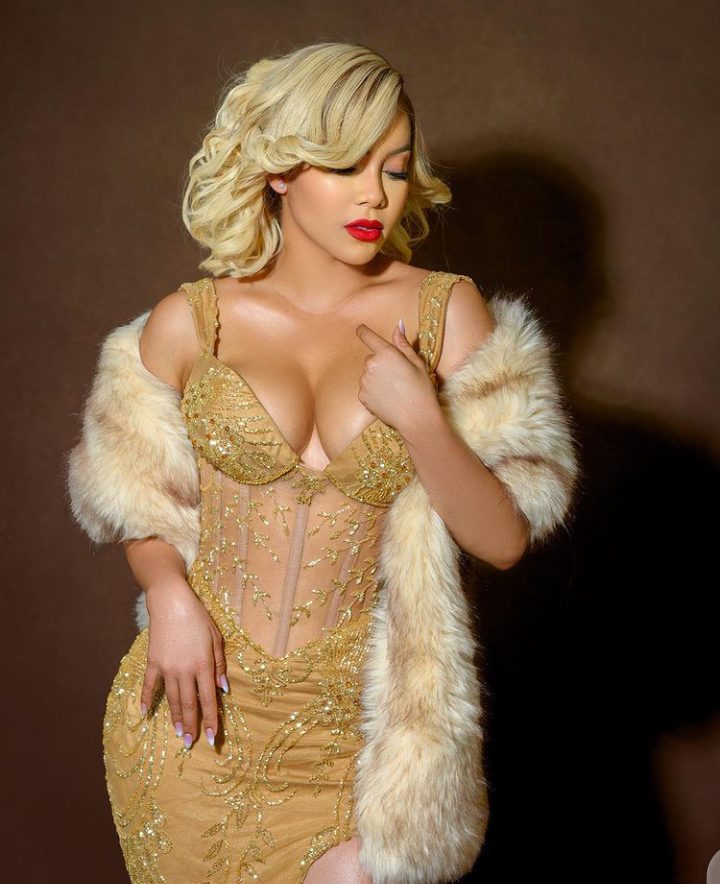 In the picture, the former air hostess gave fashion a new meaning as she elegantly rocks a fur scarf alongside her lace dress. Her outfit looks so astounding on her. Her hair color also complimented her outfit and gave it a new look.
Read also: Glam Look Of The Day: Actress Toyin Abraham Slays Stylishly In Blue Gown
Let's take a look at her outfit below: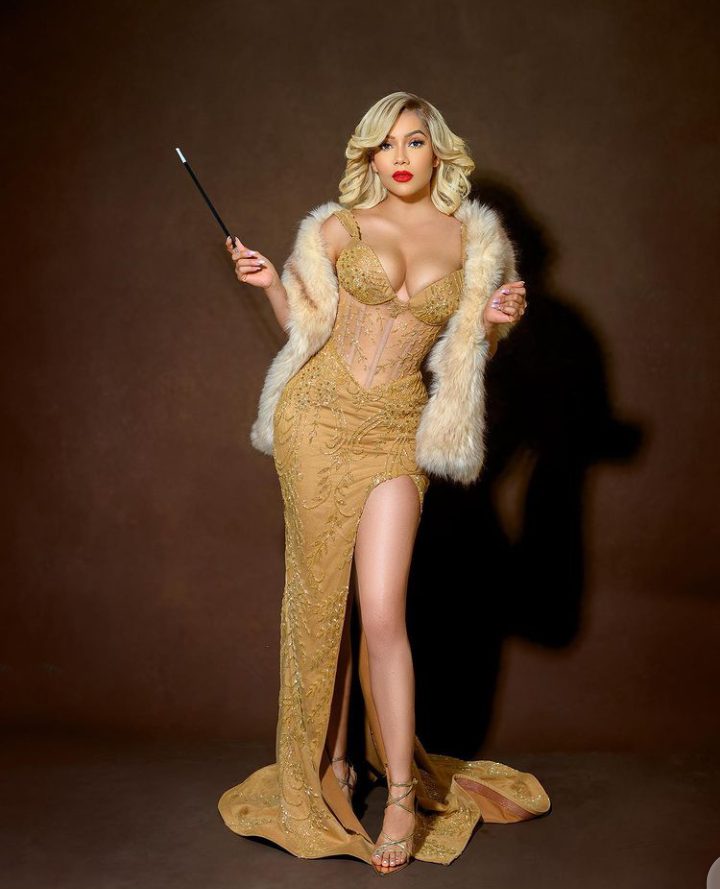 In the picture above, Maria wore a corset lace dress with a cut in the front. She however combined this with a fur Scarf to complete the look. Her hair color was dyed blonde and styled into waves. She incorporated a wand in the picture to make it look more unique.
What do you think about her outfit?
Photo credit: @Mariachike