In today's glam look of the day, we will be taking a look at actress Idia Aisien as she slays in a red Outfit. Valentine is around the corner and the color red is recently gaining some popularity.
Read also: Gifts For Beau This Valentine
Actress Idia Aisien recently uploaded some pictures on her Instagram page and we are fascinated by her beauty. In the picture, she wore a red color outfit which she slayed perfectly. The accessories she combined with her outfit matched well and her aura is beautiful. We are in love with her fashion style and would love to see more of it.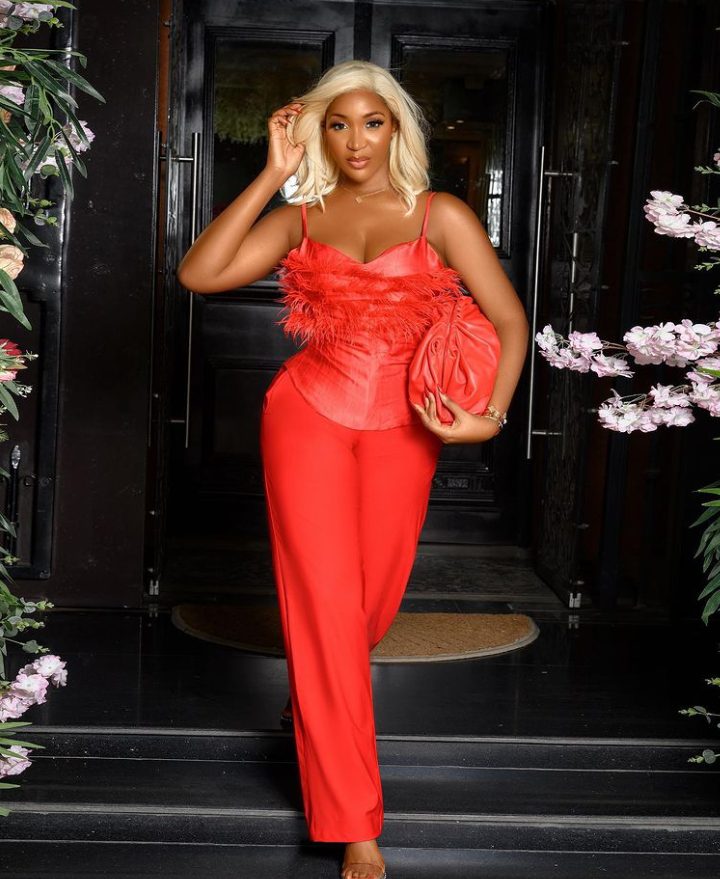 Let's take a look at her outfit below:
Read also: For Ladies: Top 3 Fashion Ideas You Should Have For 2022
In the picture above, Idia Aisien wore a red pant and strap top which looks good on her. The strap top is designed with fringes in the chest area which makes it look more amazing. This was complemented with a nice red Bottega purse and blonde hair.
What do you think about her outfit?
Photo credit: Pinterest