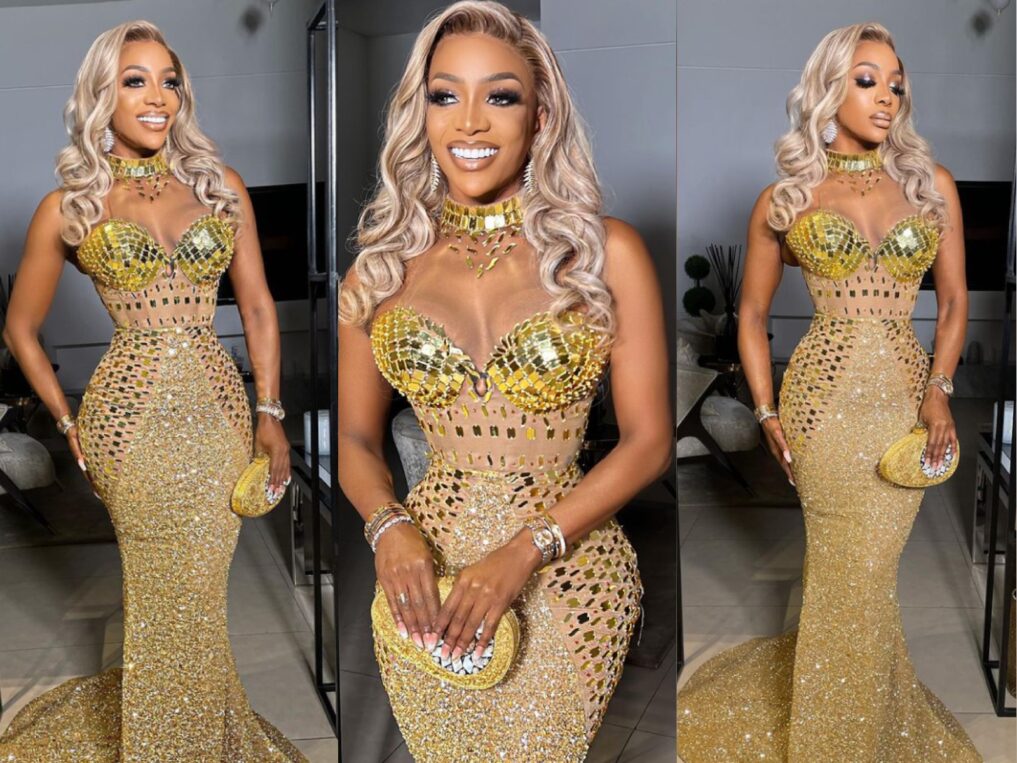 In today's glam look of the day, we will be taking a look at popular celebrity entrepreneur Chioma Ikokwu also known as Chioma Goodhair as she stuns stylishly in a lovely dress. Fashion has gone a long way and fashion designers are getting more and more creative with their designs.
Read also: Chioma Goodhair rocks Valentino to Captain Hosa's funeral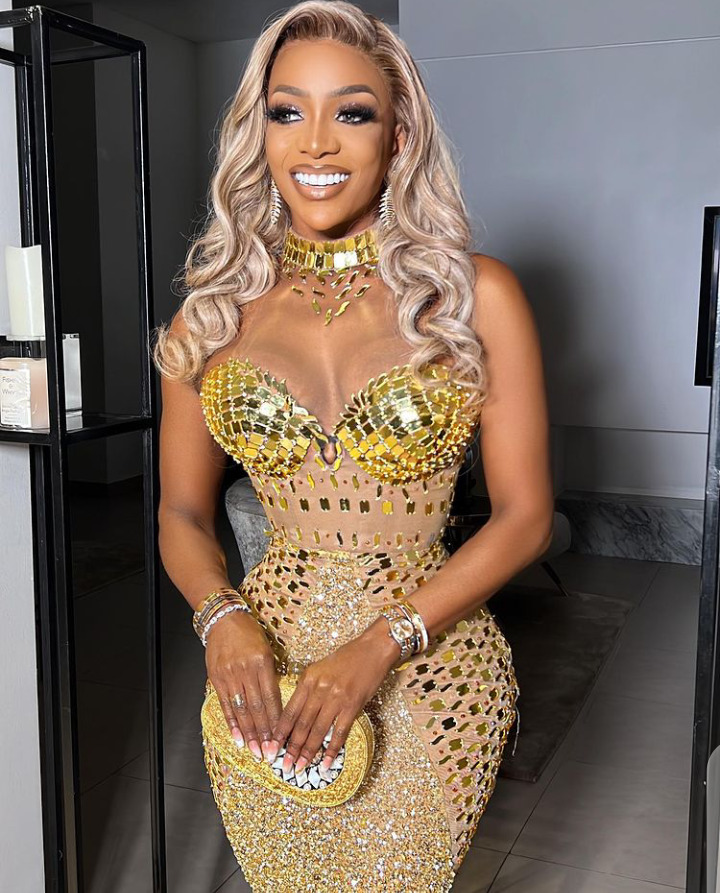 Nowadays different types of accessories are being combined together to give a unique result. Chioma Goodhair recently uploaded some pictures on her Instagram and we are stunned by the Beauty and creativity of her outfit. in the picture, her dress was dazzling and looks very attractive.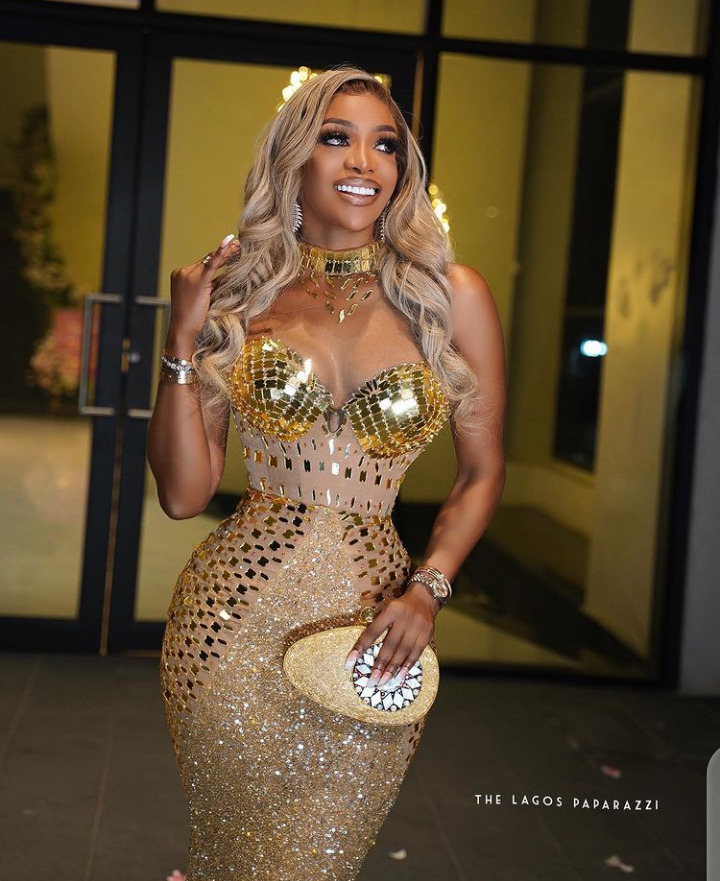 Let's take a look at her outfit below:
Read also: Glam Look Of The Day: Erica Stuns Stylishly for Birthday Celebration
In the picture above, Chioma wore a sequence gown laced with shining metallic stones. The combination of the metallic stones gave the dress a classy haute couture look. The dress which is sleeveless is also styled as a corset gown.
What do you think about her outfit?
Photo credit: @Chioma Goodhair