In today's glam look of the day, entrepreneur and actress Carolyna Hutchings serves elegance in a gorgeous dress. Creative outfit designs help to give an outfit a more pronounced look. One of the real housewives of Lagos star Carolyna Hutchings recently uploaded some pictures on her Instagram page and we are captivated by her outfit.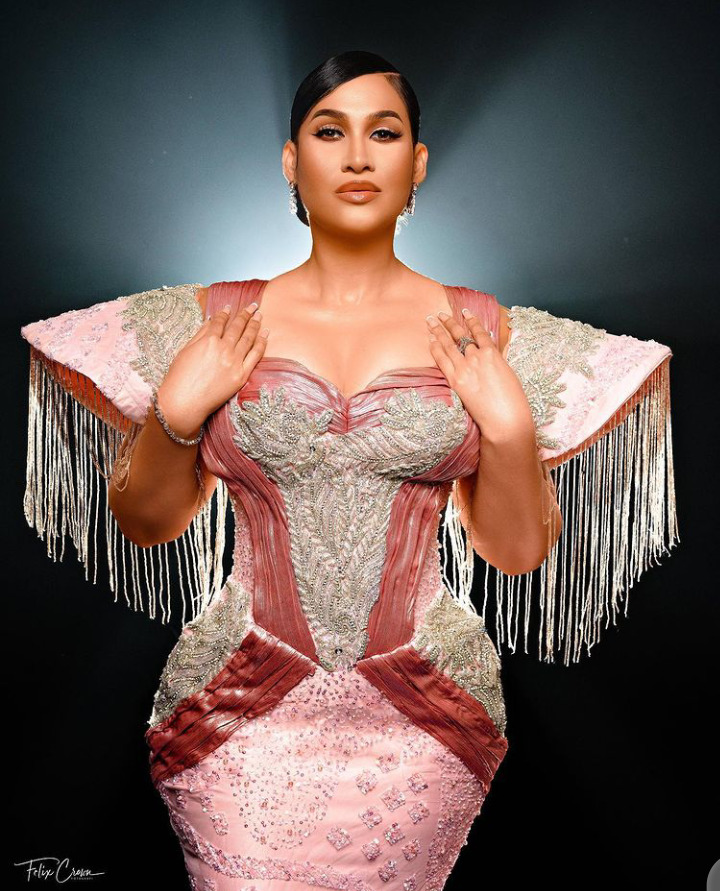 Read also: Glam Look Of The Day: Carolyna Hutchings Stuns in a Native Outfit
In the picture, the entrepreneur and actress is seen rocking a baby pink dress adorned with stones and also designed with exaggerated shoulders. The shoulder design of the dress serves as one of the highlights accompanied with the accessories that are adorned with the outfit.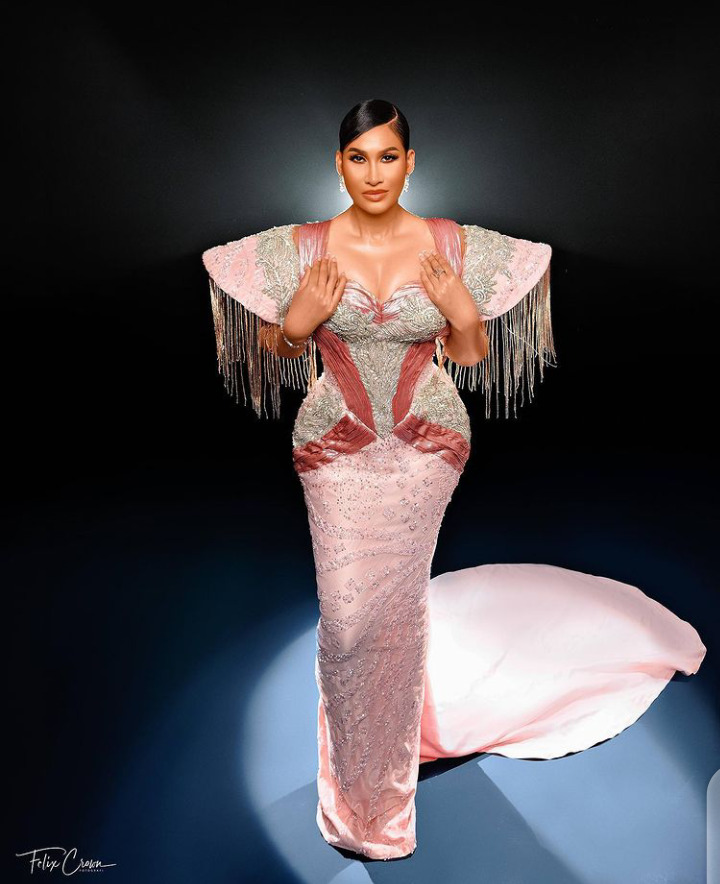 When it comes to fashion, Carolyna Hutchings always serves different fashion goals. For her recent birthday celebration, she wore a red sleeveless ball dress designed with ruffle skirts.
Let's take a look at her outfit below:
Read also: Glam Look Of The Day: Carolyna Hutchings Celebrates Birthday in Style
In the picture above, Carolyna Hutchings wore a baby pink dress designed with flare and an exaggerated shoulder design. The shoulder of the dress is designed with fringes. Her hair and make-up are also nicely done as the entrepreneur posed for a picture.
What do you think about her outfit?
Photo credit: @CarolynaHutchings