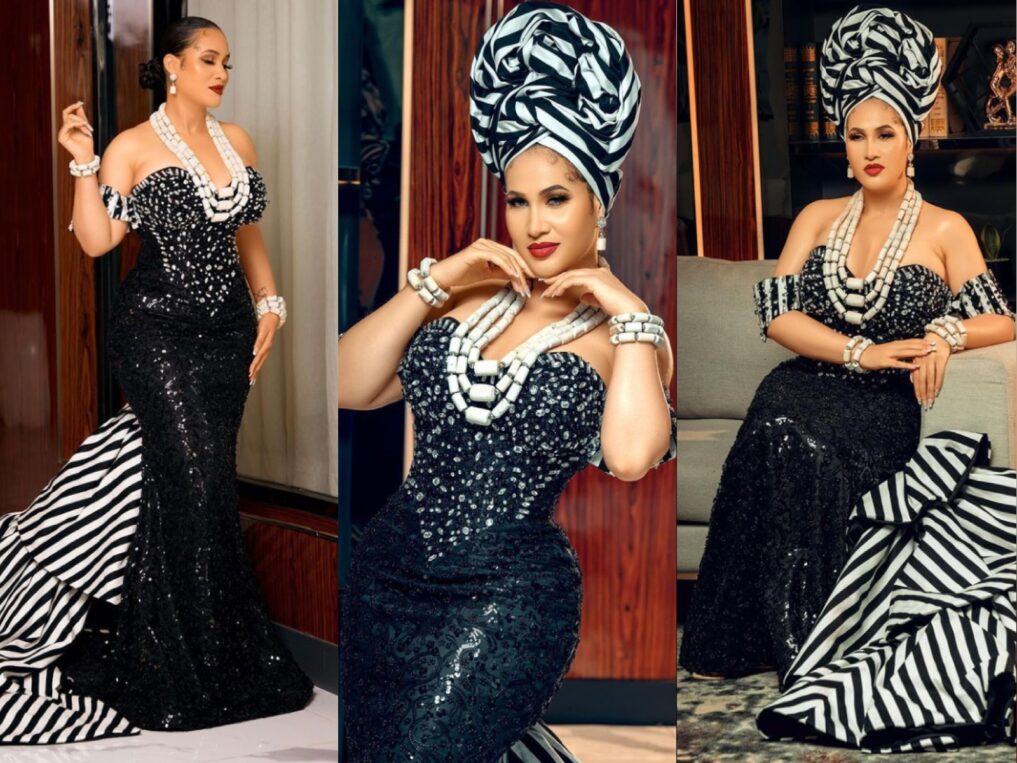 In today's glam look of the day, entrepreneur and actress Carolyna Hutchings serves cultural goals in a gorgeous dress. Carolyna Hutchings recently uploaded some pictures on her Instagram page and the theme of her is charming.
Read also: Glam Look Of The Day: Carolyna Hutchings Stuns in a Native Outfit
In the picture, Carolyna Hutchings wore a black sequin dress Mixed with zebra printed fabric. The combination of the two fabrics gives a gorgeous and interesting look. her sequin dress is designed with adorned with stones. The zebra print is designed as a fishtail to give the dress a creative look.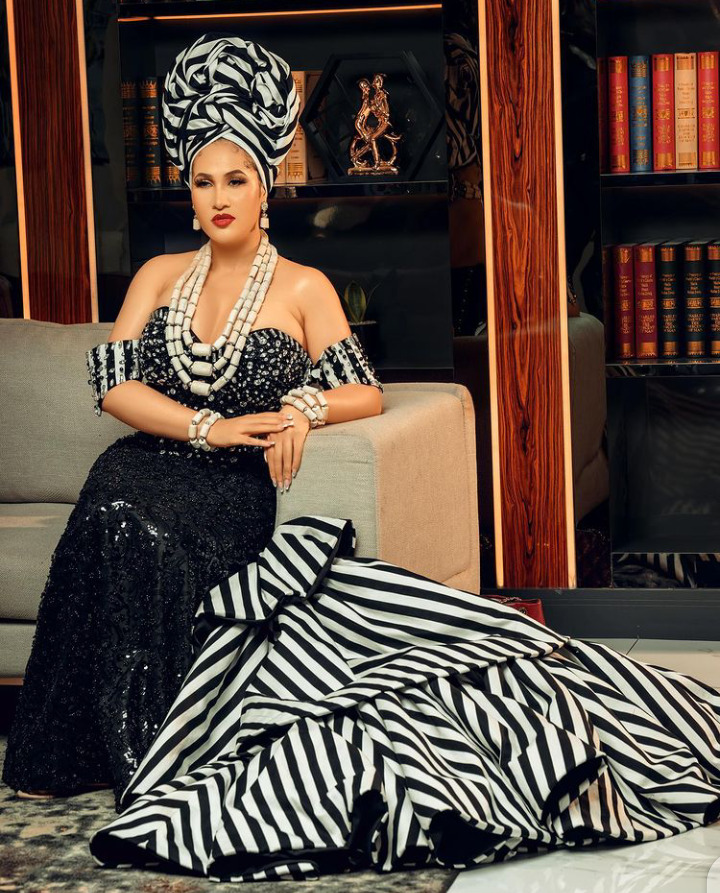 When it comes to fashion, Carolyna Hutchings had always served different fashion goals. Her outfits are always creatively designed. For her birthday celebration, the real housewives of Lagos star rocked a red dress in style.
Let's take a look at her outfit below:
Read also: The Best Celebrity Fashion Moments This Week
In the picture above, Carolyna Hutchings wore an off-shoulder sequin dress mixed with zebra print. the actress also complimented her outfit with a zebra print headwrap. Her cultural beads are amazingly designed.
What do you think about her outfit?
Photo credit: @CarolynaHutchings
Click here to follow us on Instagram