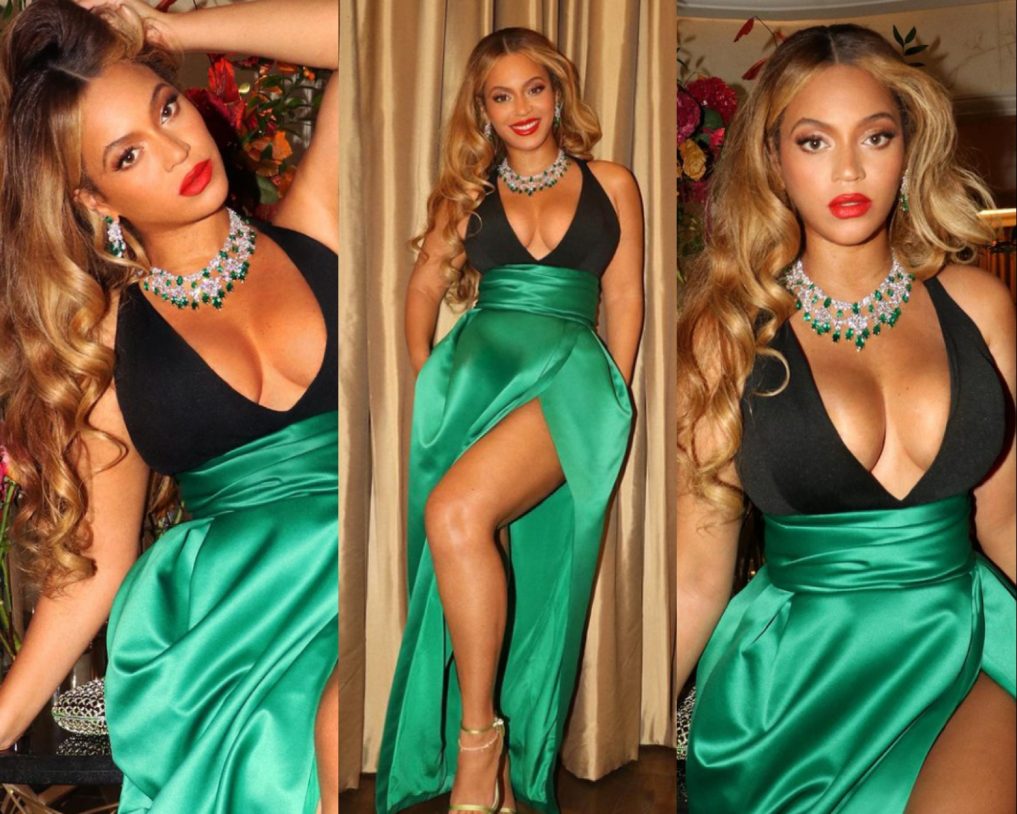 The queen of music Beyoncé has once again left us gushing over her beauty. The 40 year old mother of 3 recently uploaded a new picture on her Instagram page and does not seem to be aging at all. Instead she just keeps getting more and more beautiful.
In today's glam look of the day, we would be assessing Beyonce's outfit in the lovely pictures she uploaded. Before we do that, let's quickly take a look at her achievements.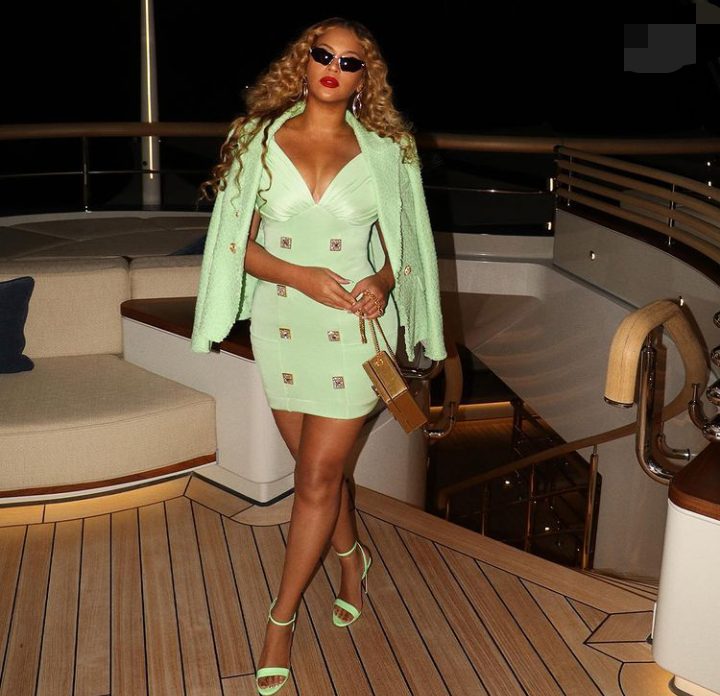 Beyoncé Giselle Knowles- Carter popular known as Beyonce is a American Singer and songwriter. The Houston born singer is a singer, dancer, record producer, actress, business woman and director. She is widely famous for her songs.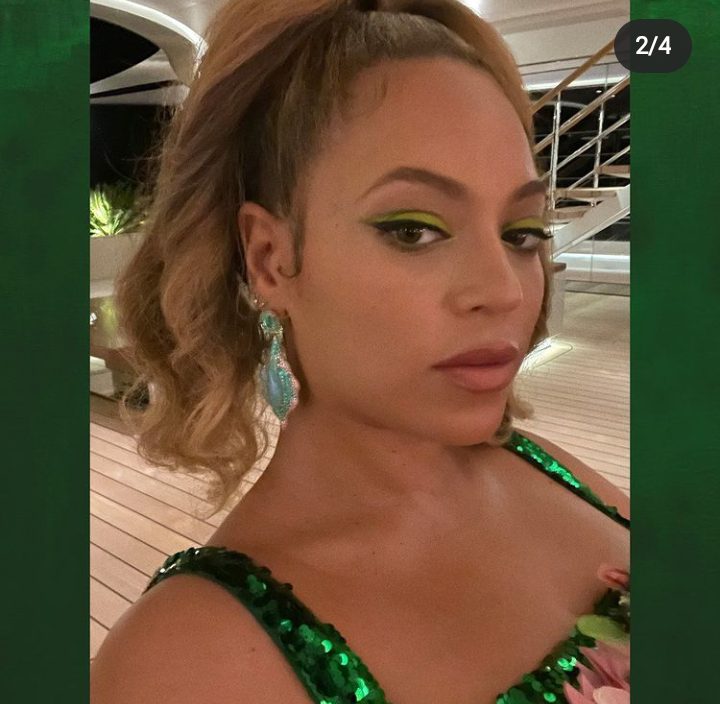 Beyoncé has worn a lot of awards that it would be difficult for us to keep count. Having been active since 1997, the beautiful queen of music doesn't seem to be fading out.
Now let's talk about her recently uploaded Instagram pictures. Let's take a look at them below: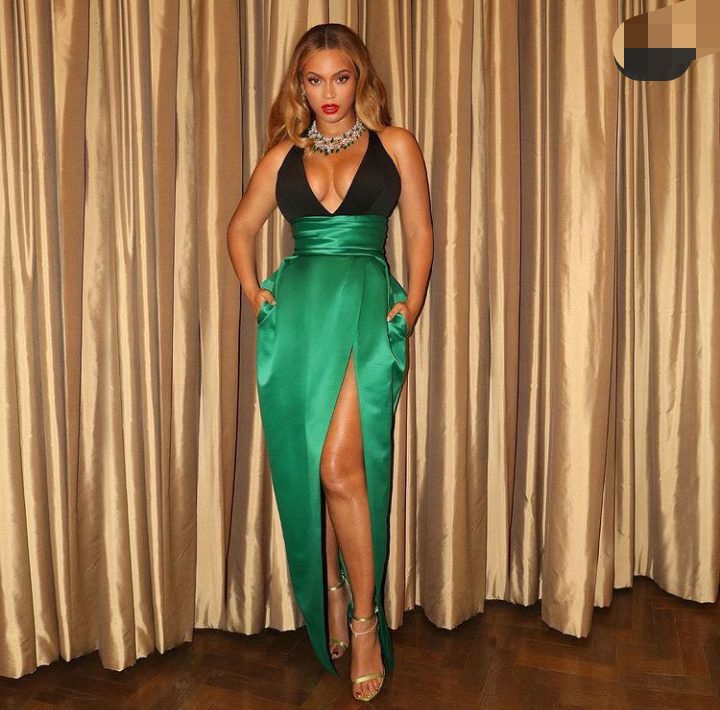 Read also: Glam Look Of The Day: Reality TV Star Alex Unusual Stuns In Blue
In the pictures above, you can see the Queen looking so stunning in her black and green outfit. She wore an high waist green skirt with a long cut in the front. Her top was sleeves and looked more like a fashionable singlet.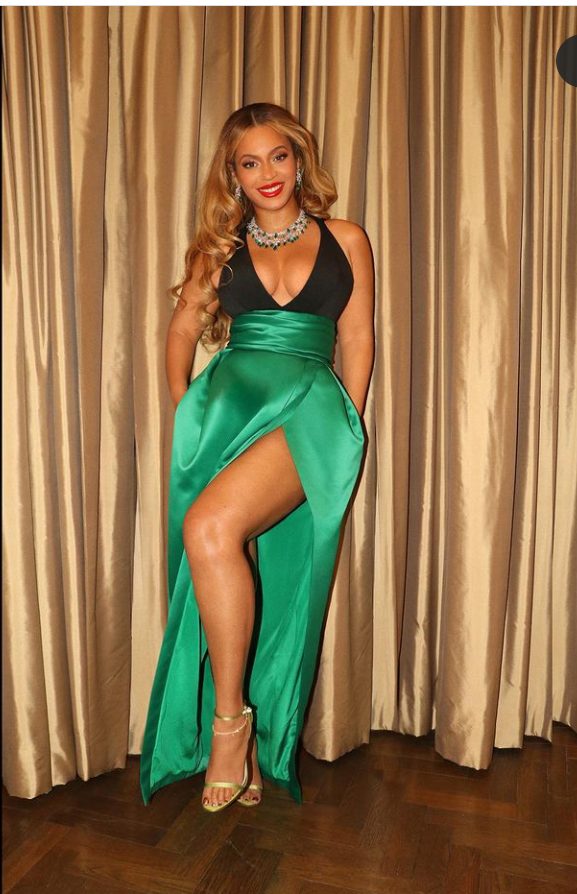 Read also: Glam Look Of The Day: BBNaija Nini Stuns In An Orange Gown
She wore a sliver and green diamond necklace and earrings to compliment her outfit and make it look elegant.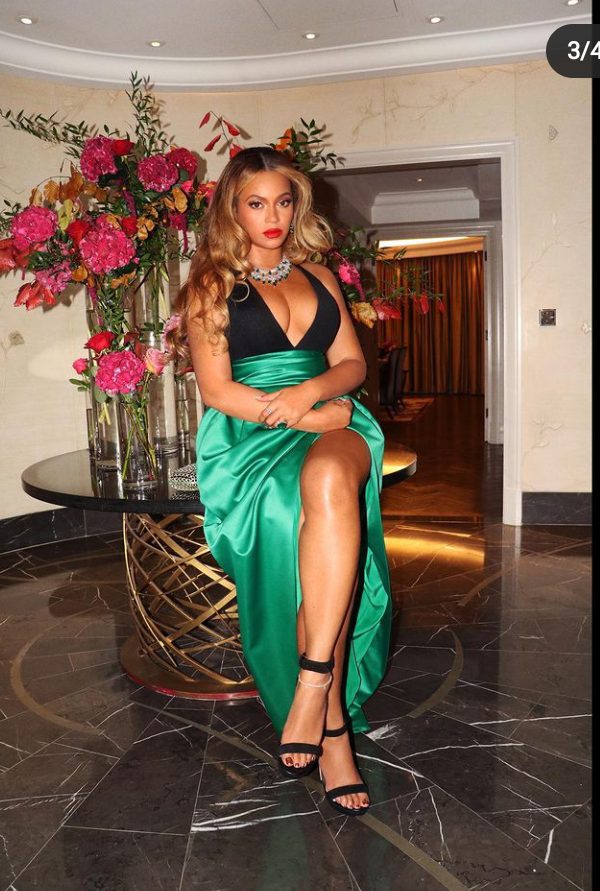 And ofcourse her heels matching her hair perfectly.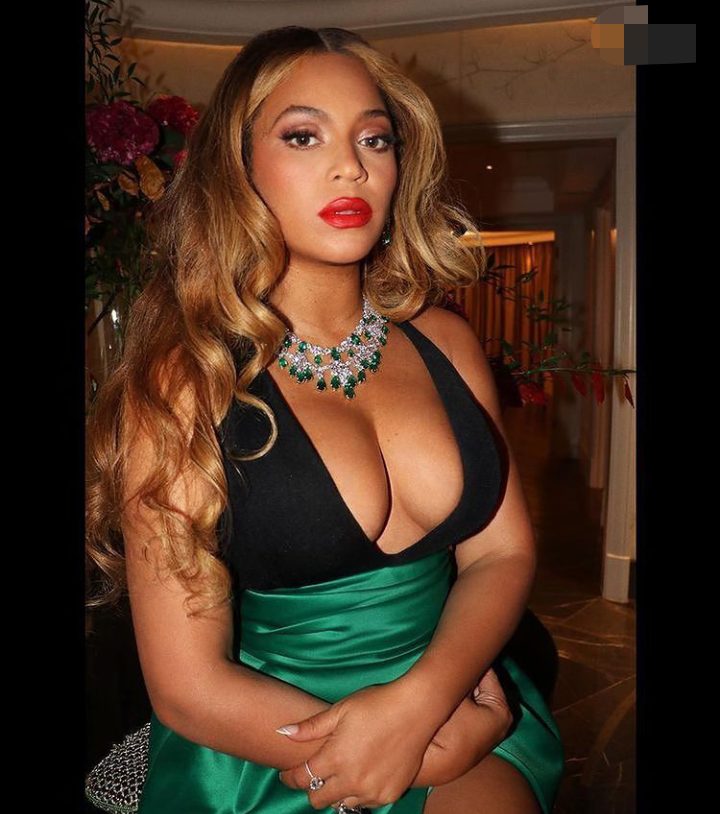 What do you think about her outfit?
Feel free to share your opinion with us.
Photo credit: Instagram
Click here to follow us on Instagram