Big Brother Naija season 6 runner up Roseline Ajife professionally known as Liquorose stuns in lovely outfit. In today's glam look of the day, we will be assessing Liquorose outfit and her appearance.
Liquorose is a professional dancer, reality TV star and content creator. The 26 year old star had worked with several Nigerian celebrities including Tiwa savage, Wizkid and Davido. She is also an actor and has featured in popular Nigerian television show called The Johnson's. However we are not here to talk about her achievements but rather her Fashion.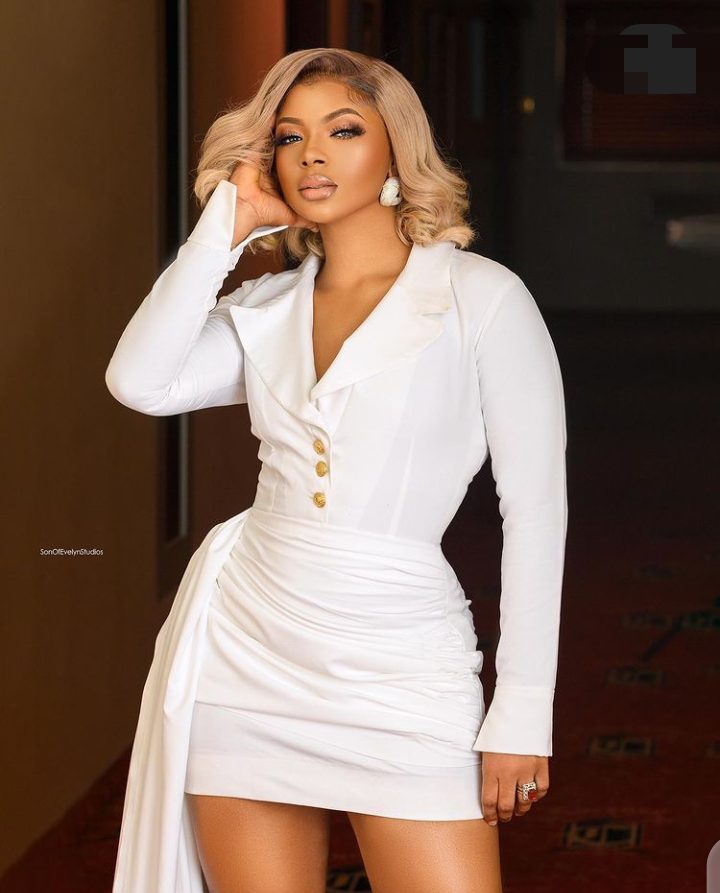 Liquorose recently posted a picture on her Instagram page and all we can do is to admire the creative look behind it.
When it comes to fashion, the dancer is not use to following trends but creating her own special look.
Read also: Liquorose Opens up on Why She Can Never Be Friends With Angel
While watching the BBNaija show, you might have noticed that Liquorose outfit are clearly in line with her personality. Considering ones personality matters a lot in fashion.
Let's quickly take a look at what Liquorose wore before we continue;
In the picture above, Liquorose wore a long black pants with a flowered satin top. Her braid hairstyle however complimented her look perfectly. We can say the theme of her dressing is classy but casual look.
In conjunction with her outfit, she wore a red heels which is a good compliment to her dressing.
What is your opinion on her outfit?
Photo credit: Instagram