One of the Big Brother Naija season 6 housemate Anita Singh popularly known as Nini recently uploaded a picture on her Instagram page and we are here to talk about her outfit and how beautiful she looks.
In today's glam look of the day, we will be assessing Nini's outfit.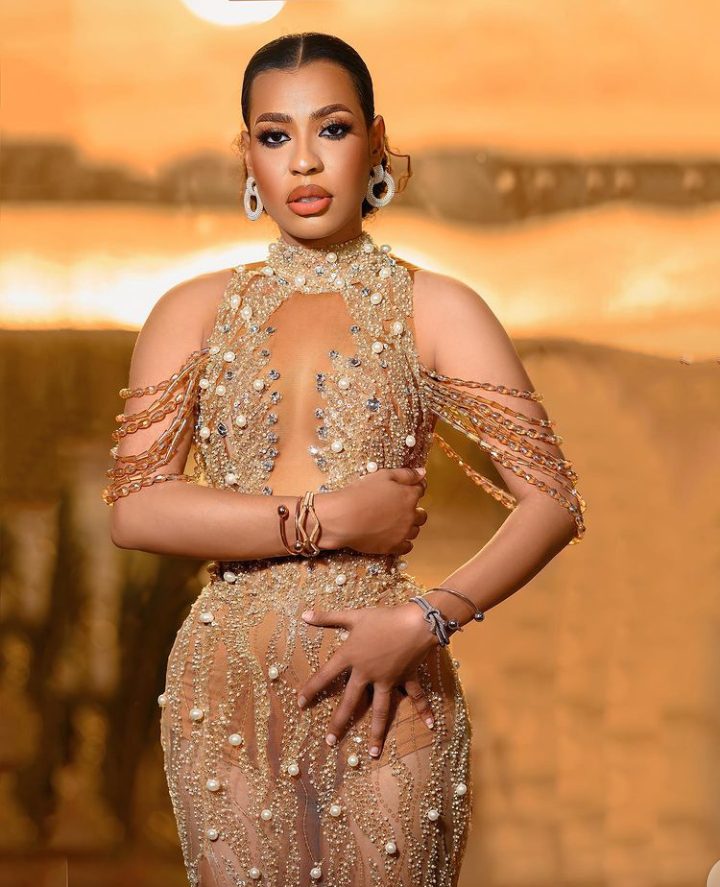 Nini who is a 22 year old economist and a fashion entrepreneur has a good sense of color and outfit. The light skinned reality TV star was seen rocking an orange gown.
Let's take a look at the gown below before we continue our discussion.
Read also: Omawunmi Dada Is A Gorgeous Belle In Orange
The maxi gown worn by Nini not only matches with her skin perfectly but also with her height. The tiny sleeve of the gown also made it classy along with the stones attached to the corset.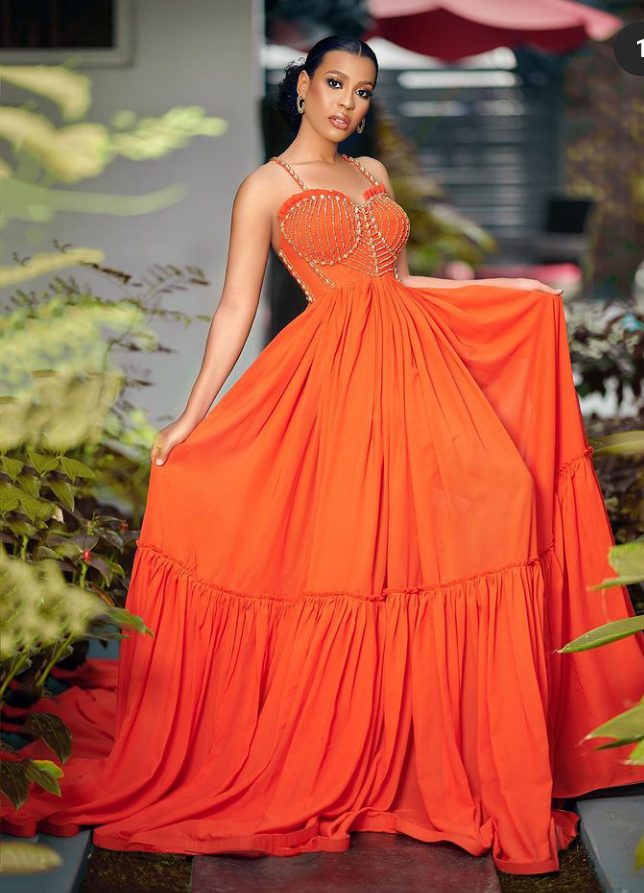 Her hair was also perfectly gelled and her make up was done nicely.
What is your opinion about this?
Let's us know in the comment section below:
Photo credit: Instagram