In today's glam look of the day, we will be taking a look at popular Nigerian Actress Anita Joseph as she slays in a gorgeous outfit. Anita Joseph is celebrating her birthday today and Celebration, the actress took to her Instagram page to upload some Stunning pictures of herself slaying in different gorgeous looks.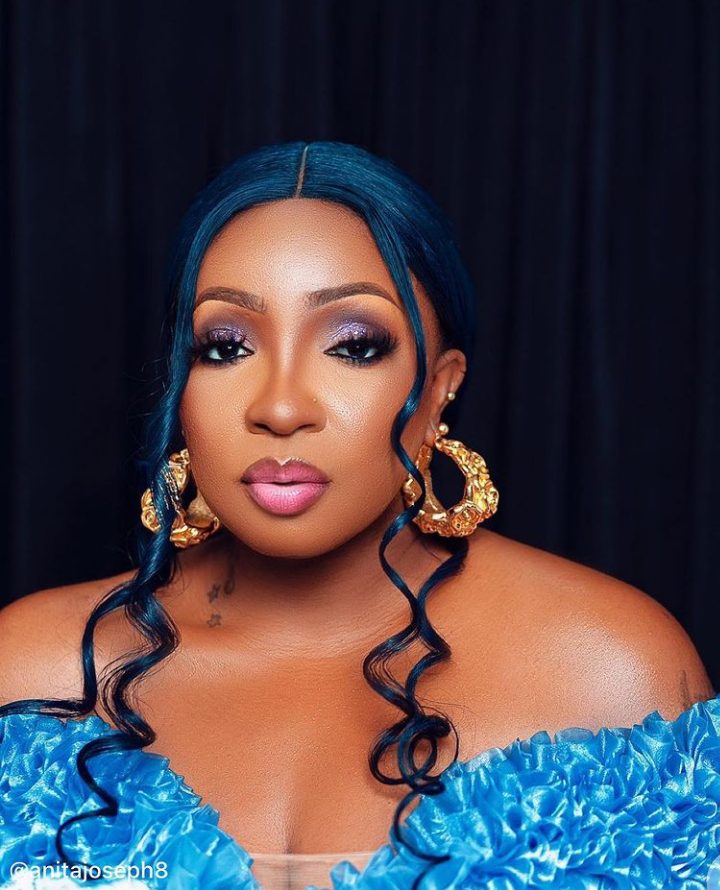 Read also: Don't Ask For A Ready-Made Man, When… – Anita Joseph
One of the outfits she wore captured our attention and we cannot ignore it. The beauty of the Outfit and the careful blending of colors made it very interesting to see.
Let's take a look at her outfit below:
Read also: Actress Anita Joseph casts and binds follower who 'predicted doom' for her marriage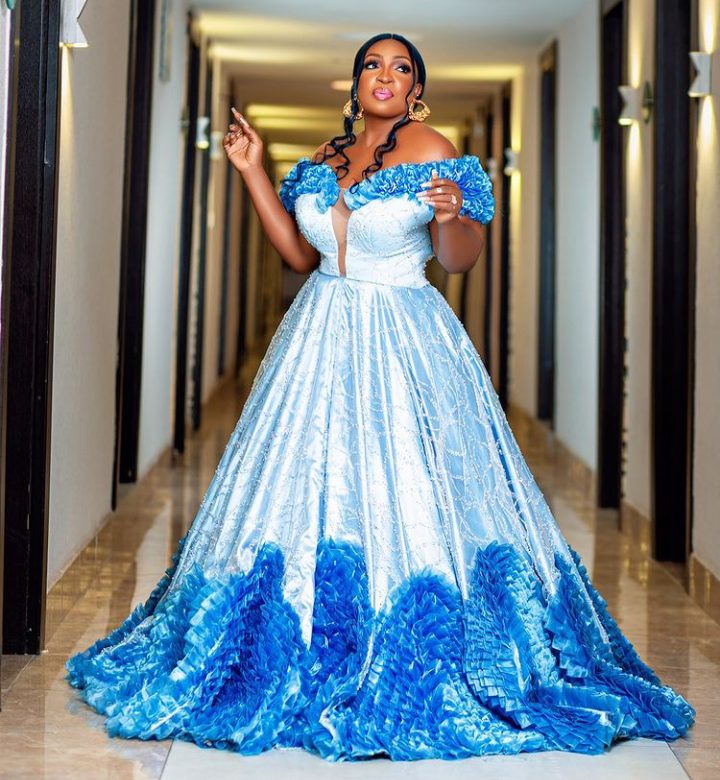 In the picture above, Anita Joseph wore a blue dress and she looks so beautiful. The edges of the dress were designed with darker shades of blue which is very creative. The mixture of the two blue colors created a unique result. Her hair was also styled beautifully.
What do you think about her outfit?
Photo credit: @Anitajoseph