Nigerian Actress Sharon Ooja has once again blessed us with her stunning look. The actress in a recent post shared a picture of herself looking good on her Instagram page. Her dazzling outfit captivated our attention and we cannot ignore how beautiful it looks.
In today's glam look of the day, we will be admiring Sharon's dazzling outfit and her fashion reputation.
Before we do that, let's quickly familiarize ourselves with some details about the beautiful actress.
Read also: Glam Look Of The Day: Cardi B Dazzles In A Lovely Adire Gown
Sharon Ooja is a Nigerian Nollywood Actress. The 30 year old star rose to fame after she played the role of Shalewa in the popular web series "skinny girl in transit".
When it comes to fashion, not only is she talented but also creative with her outfit.
Read also: Sharon Ooja Shares Amazing New Chic Photos
She is not only beautiful but fashionable and has a way of appearing classy. Her outfits are a form of art and they always blend nicely with her body.
Let's take a quick look at her outfit below: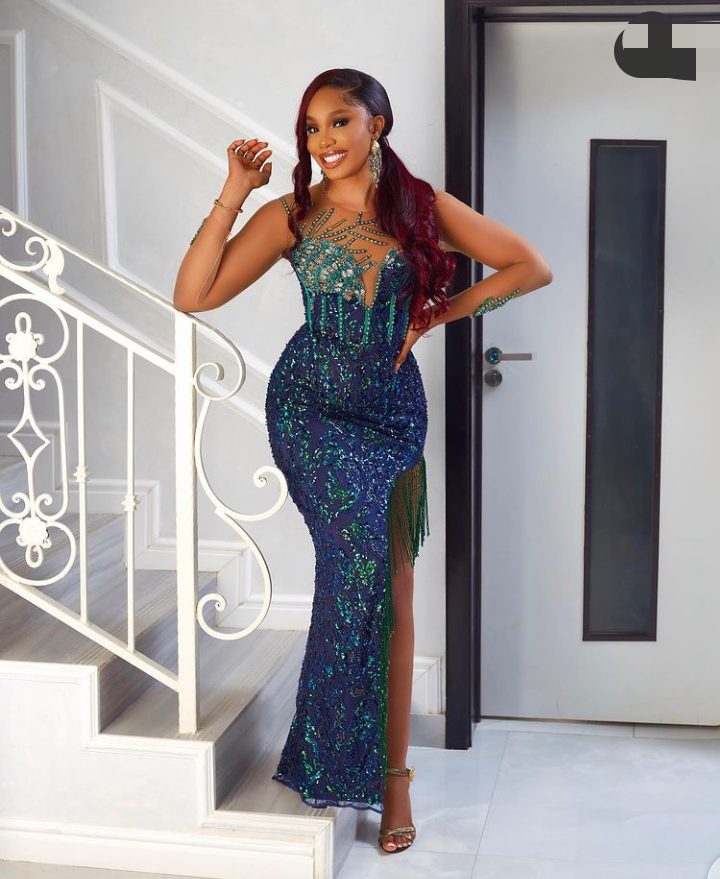 In the picture above, Sharon wore a corset gown with a side slit. The lace fabric used in designing the gown is dazzling and transparent sleeves are used around the shoulder.
Fringes are also used to beautify the slant cut at the side.
What do you think about her outfit?
Photo credit: Instagram