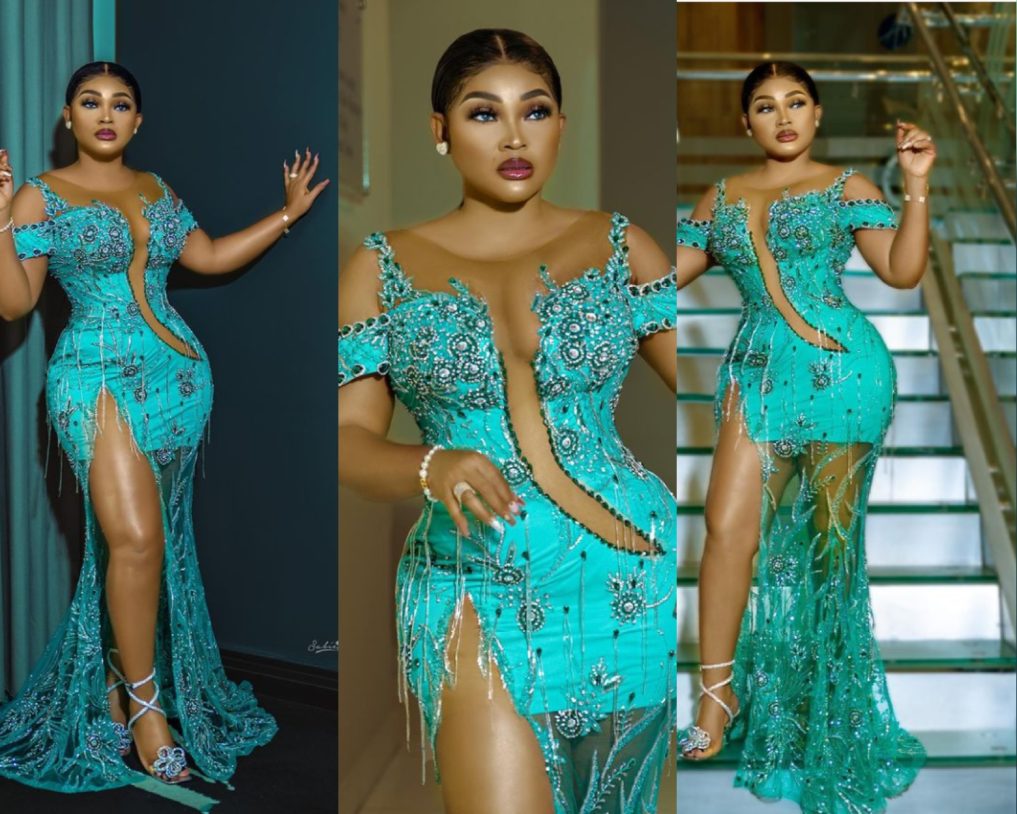 Actress Mercy Aigbe has once have us admiring her beauty. The actress recently posted a picture of herself rocking a turquoise blue colored gown on her Instagram page. She looks so stunning that we cannot help but be captivated by her beauty. Mercy Aigbe has always been known to rock stylish and nice outfits but her recent look got us more speechless.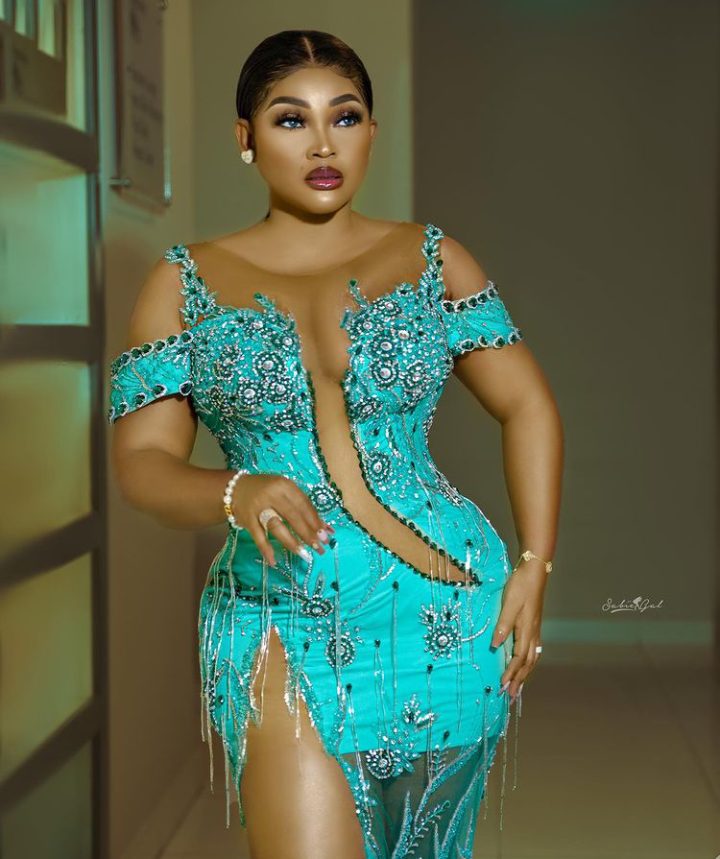 In today's glam look of the day, we will be assessing Mercy Aigbe's beautiful gown and her fashion reputation.
Read also: Mercy Aigbe proves she's the queen of glam in high slit gown
But before we get to that, let's take a quick look at her background and achievements.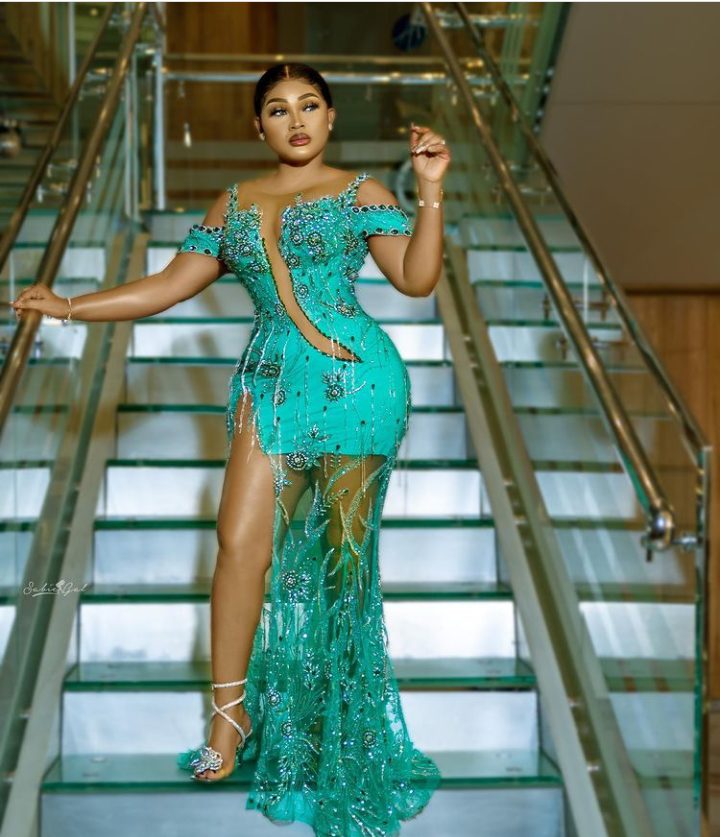 Mercy Aigbe is a popular Nollywood Actress ,fashion entrepreneur and director. The mother of two doesn't seem to be aging and still looks a lot beautiful and stunning.
Mercy Aigbe is known for her unique style and dressing. Be it get Asoebi outfit or her casual outfits, the actress rocks them in such a way that will leave you captivated and eager to try out her outfit ideas.
Read also: Glam Look Of The Day: Nancy Isime Is A Beauty In White
Let's take a look at her beautiful gown below:
In the picture above, Mercy Aigbe wore a turquoise blue colored gown with a cut in the front. Her shoulder design looks a lot creative and you can give it a try when you want to rock out your outfit.
What do you think about her outfit?
Photo credit: @MercyAigbe