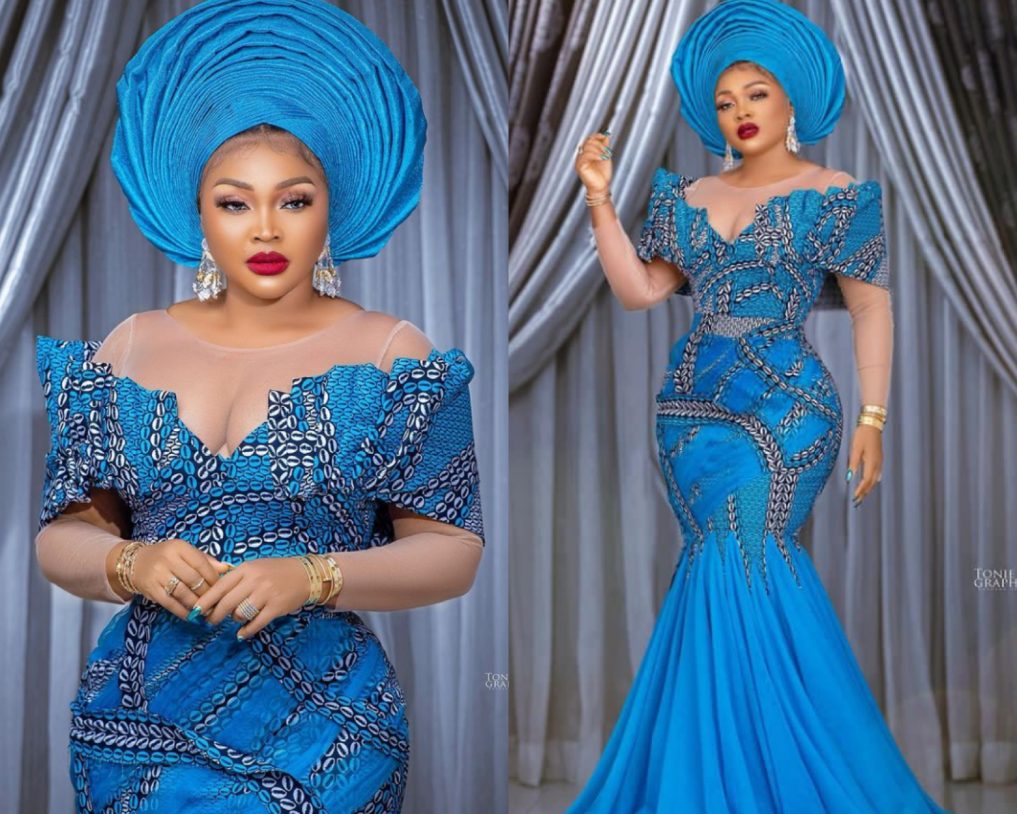 Popular Nigerian Actress Mercy Aigbe has recently uploaded her Owanbe outfit on her Instagram page and we can't help but admire the beauty and outfit of the gorgeous actress.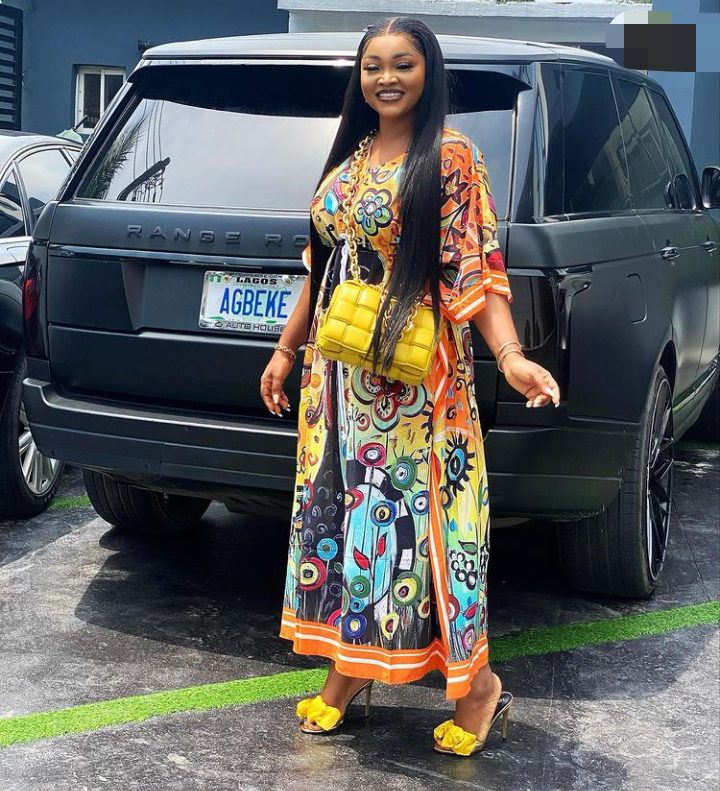 The 43 year old mother of two doesn't seem to be aging at all but instead keeps on getting younger and younger.
In Today's Glam look of the day, we will be assessing Mercy Aigbe's Owanbe outfit.
Mercy Aigbe is a Nigerian actress, director and business woman. When it comes to fashion, she is quite an expert at fixing her outfit together. Scrolling through her Instagram page, we can't help but be amazed at her fashion sense.
Read also: I'll Give Marriage Another Shot – Mercy Aigbe
The Fashionista dived into the acting world in 2001 and has featured in quite a lot of legendary movies.
Let's take a look at her Owanbe outfit below:
Owanbe outfit are supposed to be designed in an extravagant way and Mercy Aigbe didn't fall short of the expectation.
She wore a long blue ankara gown designed as an off shoulder with neatly tied blue Gele to compliment her outfit. She practically changed the look of the ankara fabric to an interesting and beautiful one.
Read also: Nollywood Star, Mercy Aigbe Makes Case for Ase-Oke
The style of her gown was creatively designed and we have to compliment the fashion designer for a job well done. Her earrings and other accessories also matched well with her outfit.
What do you think about this?
Feel free to share your opinion with us
Photo credit: Instagram