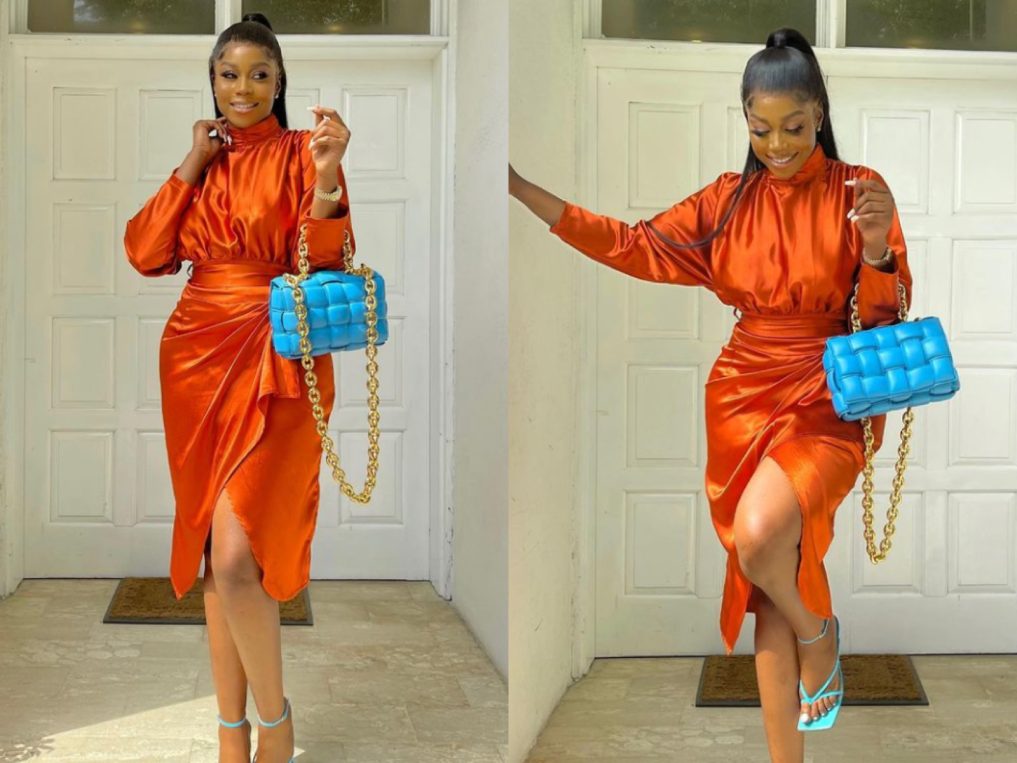 In today's glam look of the day, we will be taking a look at actress Lily Afe as she slays in a chic outfit.
Lily Afe recently uploaded a picture of herself rocking a new look on her Instagram page and the color combination of her outfit captured our attention. It is not every day you see orange and blue being rocked together.
Read also: How To Rock Your High Rise Pants And Crop Top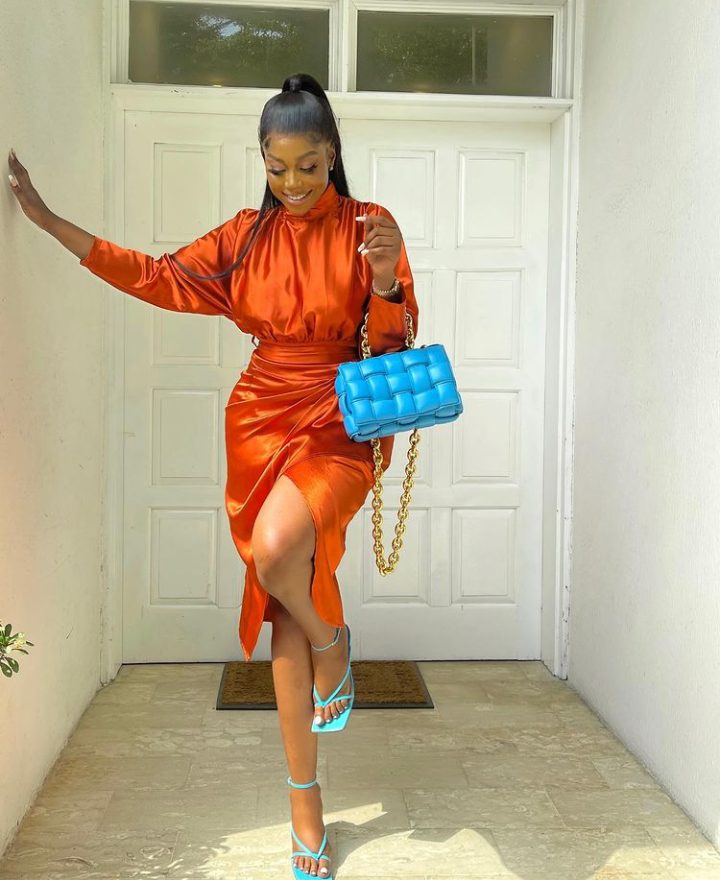 However, the combination of the two colors produces an excitingly nice result that we cannot ignore. Fashion is about trying new combinations and Lily Afe understood this perfectly. She looks very stunning in her outfit.
Let's take a look at her outfit below: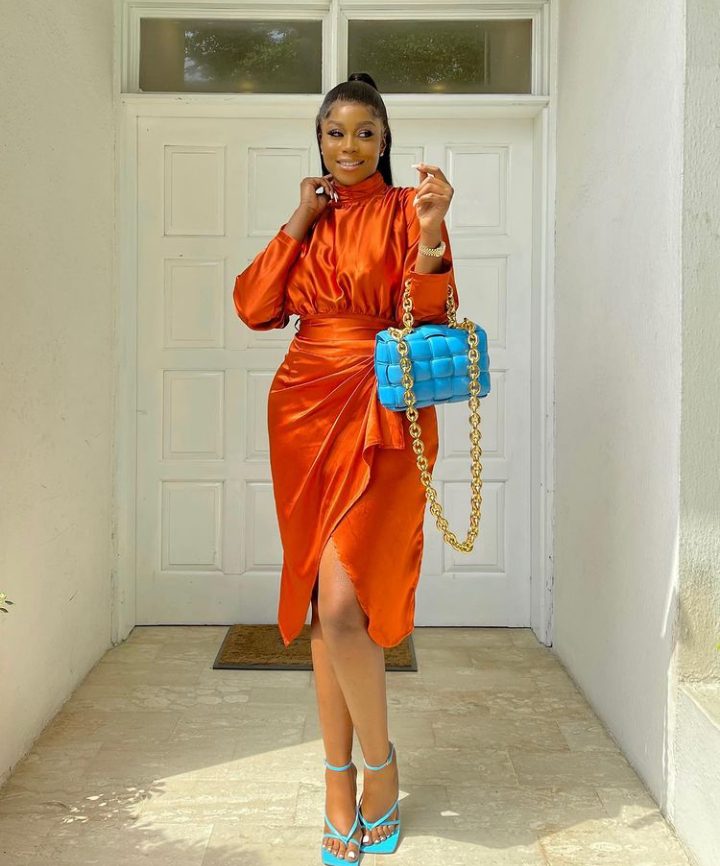 Read also: Latest Chic Outfit Inspirations For Ladies
In the picture above, Lily Afe wore a two-piece orange shirt and skirt. The shirt was tucked into the skirt to give it a smart look. She however complimented her outfit with a baby blue bag and heels which added to the beauty of the outfit. The color combination is nice and unique.
What do you think about her outfit?
Photo credit: @Lilyafe