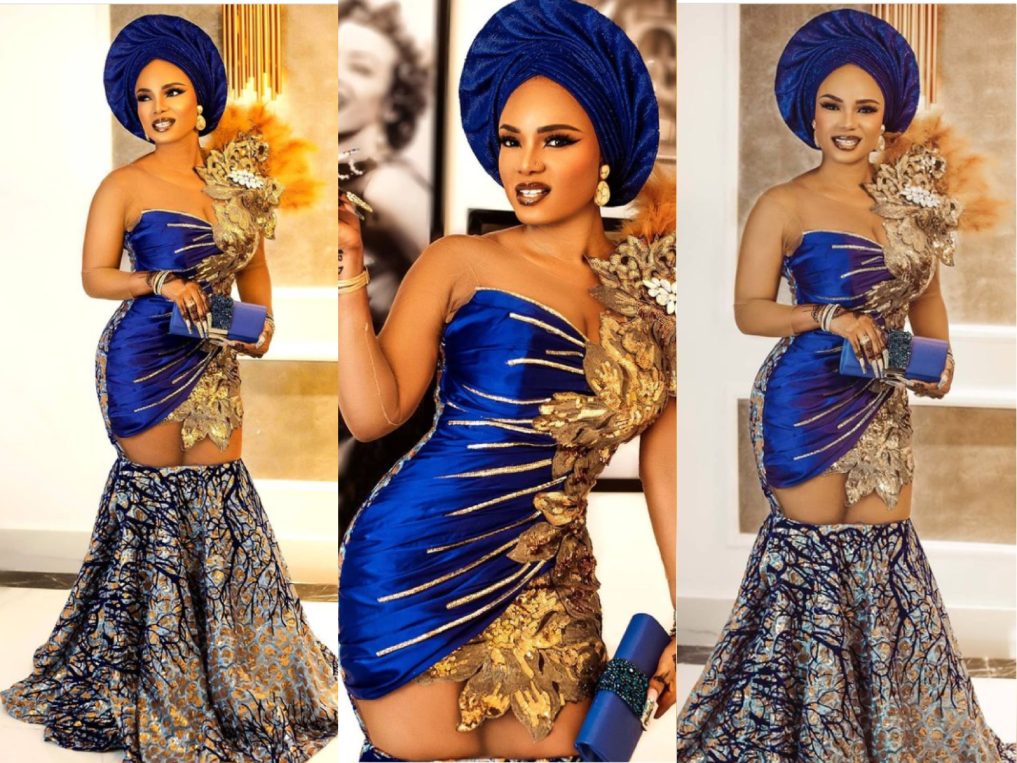 Actress Iyabo Ojo has given Asoebi a new make over in her recently uploaded Instagram picture. The actress wore a creatively designed Blue Asoebi designed with a dazzling ankara fabric. The creativity behind the outfit is amazing and we cannot help but stare more at the outfit.
In today's glam look of the day, we will be assessing Iyabo Ojo gorgeous Asoebi and her fashion reputation.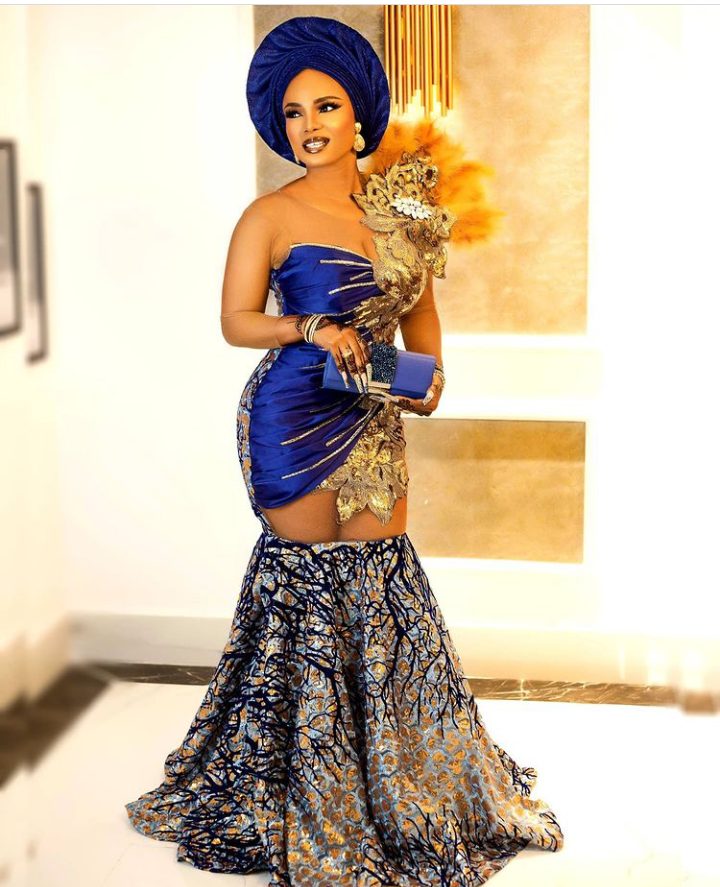 Read also: 25 Best Asoebi Inspirations For Ladies
Before we proceed, let's take a quick look at her background and Fashion reputation.
Alice Iyabo Ojo is a Nigerian actress, producer and director. She is one of the legends in the Nollywood movie industry. The 43 year old mother of two has featured in a lot of Nollywood movies and produced quite a number.
When it comes to fashion, Iyabo Ojo is youthful and likes to explore different outfit. The actress is also creative with her outfit and knows how to combine her colors.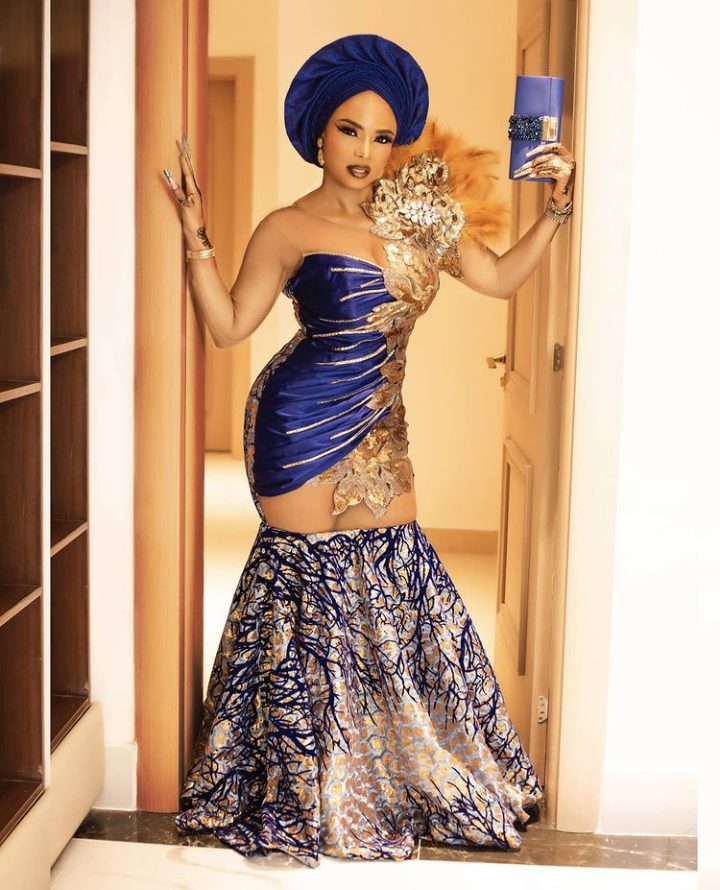 Read also: Asoebi Styles You Can Rock To Parties This November
Let's take a look at her fashion reputation below: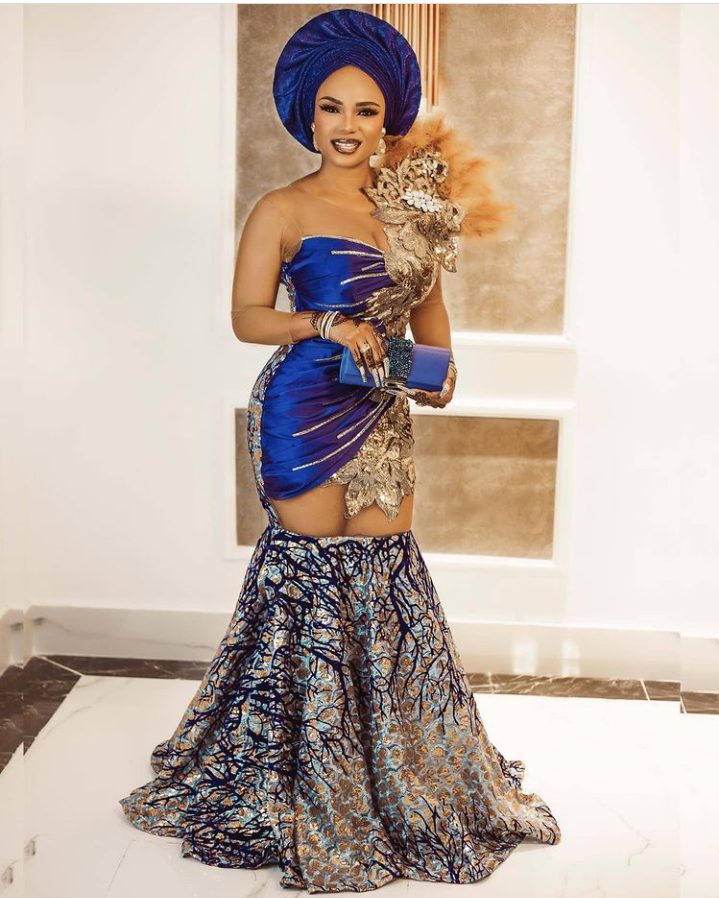 In the picture above, Iyabo Ojo wore a gorgeous blue gown designed with a mixture of the ankara fabric and some accessories to make it stand out.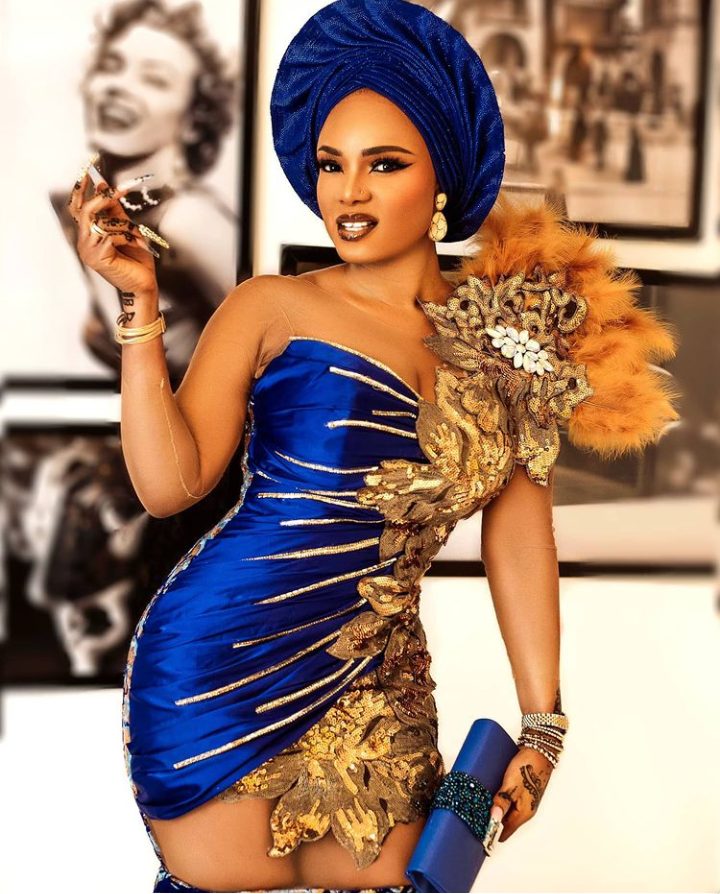 The sleeve of her gown was designed as a transparent off shoulder which is one of the style in trend these days. She combined her look with a blue Gele and purse. Her nails and face were also glammed up.
What do you think about her outfit?
Photo credit: @IyaboOjo