Actress Iyabo Ojo recent look to the Iconic fashion award has once again left is speechless and drooling. Who could have thought ankara print suit would look this good? The actress did not only give the ankara fabric a new meaning but also was very creative with the styling. The ankara print were of two colors, red and yellow and we have to commend the amazing color combination.
Read also: Iyabo Ojo Is Serving Work Wear Inspiration In These Photos
In today's glam look of the day, we will be assessing Iyabo Ojo creative ankara print suit and her fashion reputation.
Before we proceed, let's take a quick look at her background and Fashion reputation.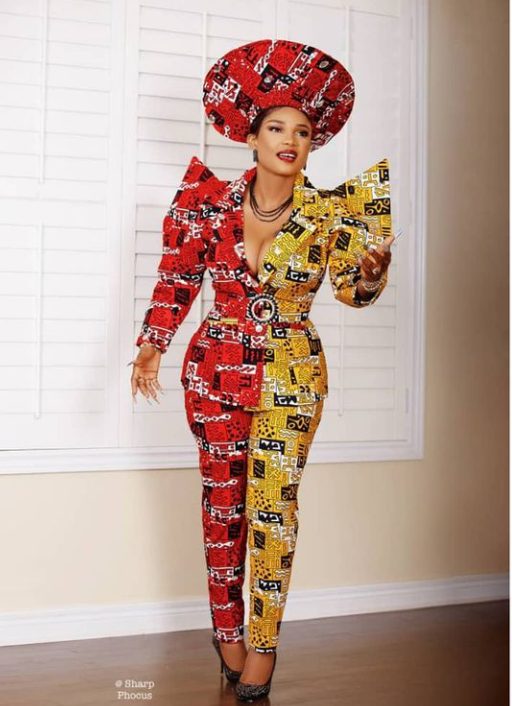 Alice Iyabo Ojo is a Nigerian actress, producer and director. She is one of the legends in the Nollywood movie industry. The 43 year old mother of two has featured in a lot of Nollywood movies and produced quite a number.
Read also: Latest Fashion Outfits For Stylish Ladies
When it comes to fashion, Iyabo Ojo can be regarded as a queen in this field. The Nollywood Actress always knows how to rock out her outfit in a show stopping and creative way.
Let's take a look at her outfit below:
In the picture above, Iyabo Ojo wore a two colored ankara print suit and a head band which complimented the beauty of the outfit. One side of the ankara suit was styled with a red colored ankara while the other side was styled with a yellow colored print.
What do you think about her outfit?
Photo credit: @IyaboOjo