Actress Ini Edo has once again strengthened our view of her being a Fashionista.
The actress recently uploaded a picture of herself slaying gorgeously in a native attire on her Instagram page. We cannot help but wonder how Ini Edo manages to keep her beauty and body in shape.
In today's glam look of the day, we will be admiring Ini Edo's lovely outfit and her previous fashion reputation.
Read also: Ini Edo Celebrates International Day For The Girl Child With A Sound Message For Society
Before we continue, let's take a quick look at her background and achievements.
Ini Edo is a very popular actress in Nigeria. Hardly would there be a person who hasn't heard or watched her perform yet. Not only is the actress beautiful but extremely talented at carrying out her roles.
The celebrity debuted into the acting world in 2000 and has won lots of awards.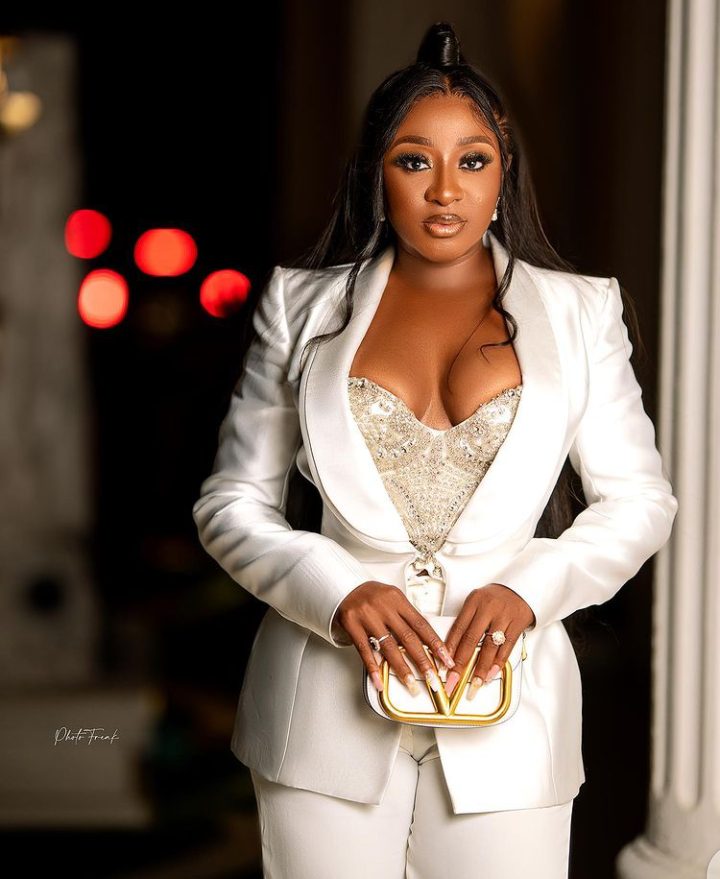 Read also: Ini Edo rocks 'sassy angel' outfit to "High Fashion Party"
When it comes to fashion and trying out different creative looks, Ini Edo is up for the challenge. Despite being 39 years of age, it doesn't stop her from slaying in different gorgeous and interesting outfits.
Let's take a look at her recent outfit below: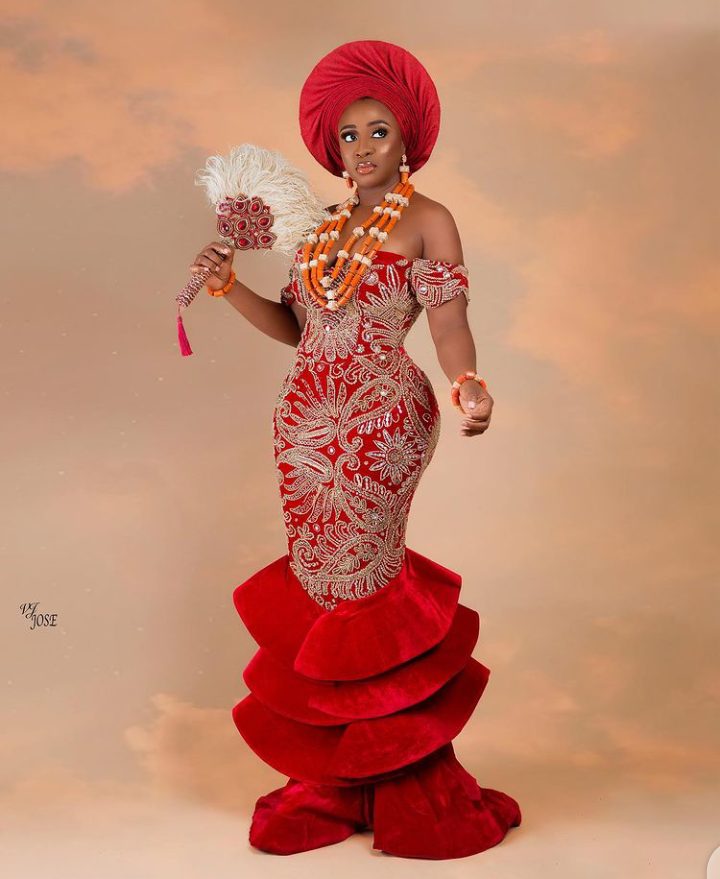 In the picture above, Ini Edo wore a native attire usually worn by brides of the Igbo tribe. The actress effortlessly looked so beautiful we cannot help but admire her beauty.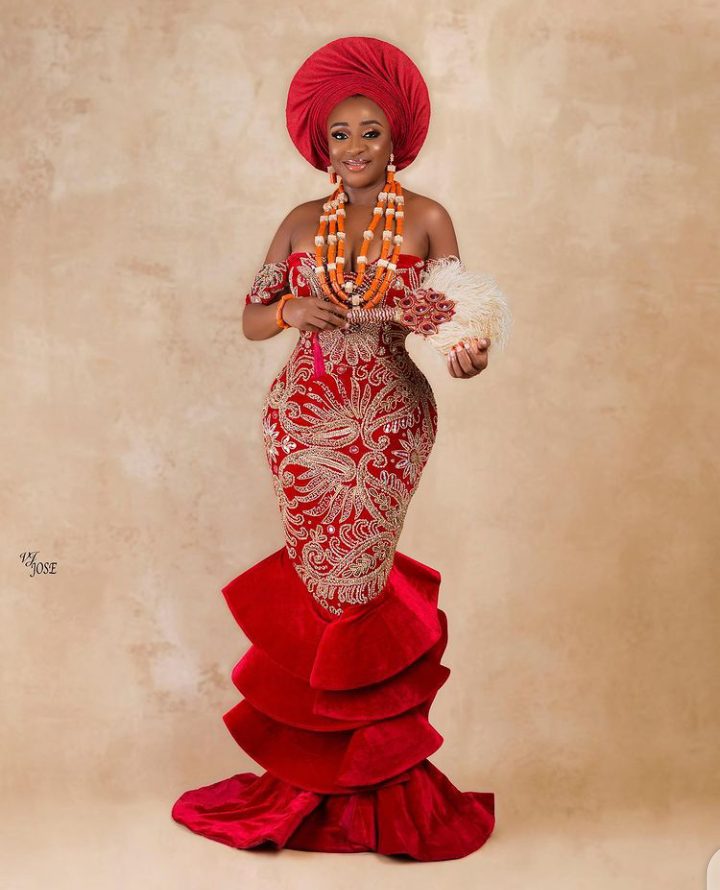 She wore red off shoulder gown which was mixed with gold patterned designs. Her gown was designed as a ruffle from the knee towards the ankle.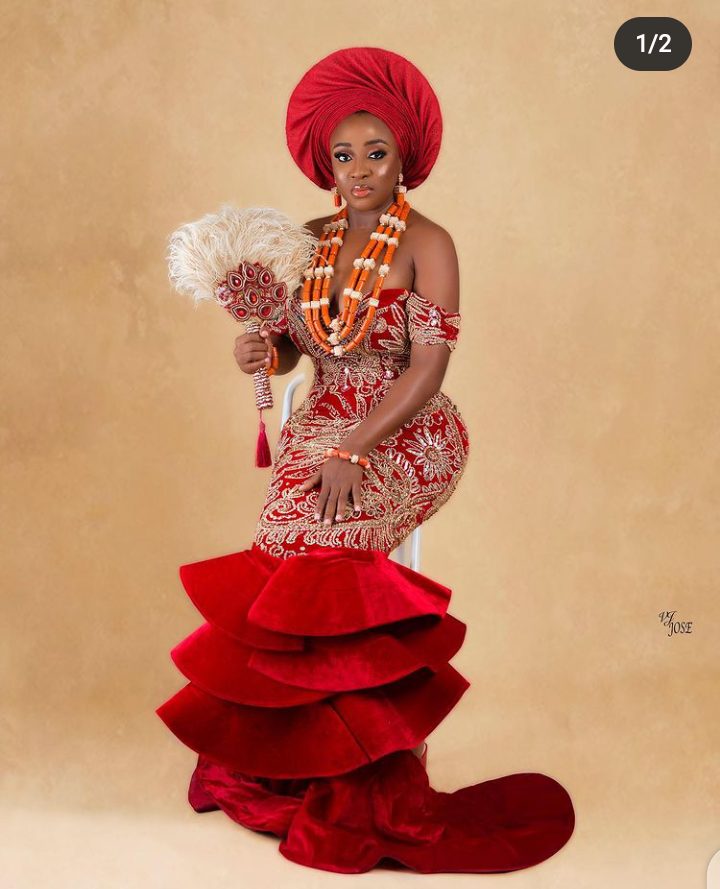 Ini Edo combined her dressing with fine beads which she wore as a necklace and a wrist chain.
Photo credit: Pinterest
Click here to follow us on Instagram