Actress Ifu Ennada has given us a taste of how amazing ruffle dress can look when worn elegantly. The actress recently uploaded a picture of herself slaying in a ruffle dress on her Instagram page and the creativity of the dress attracted our attention.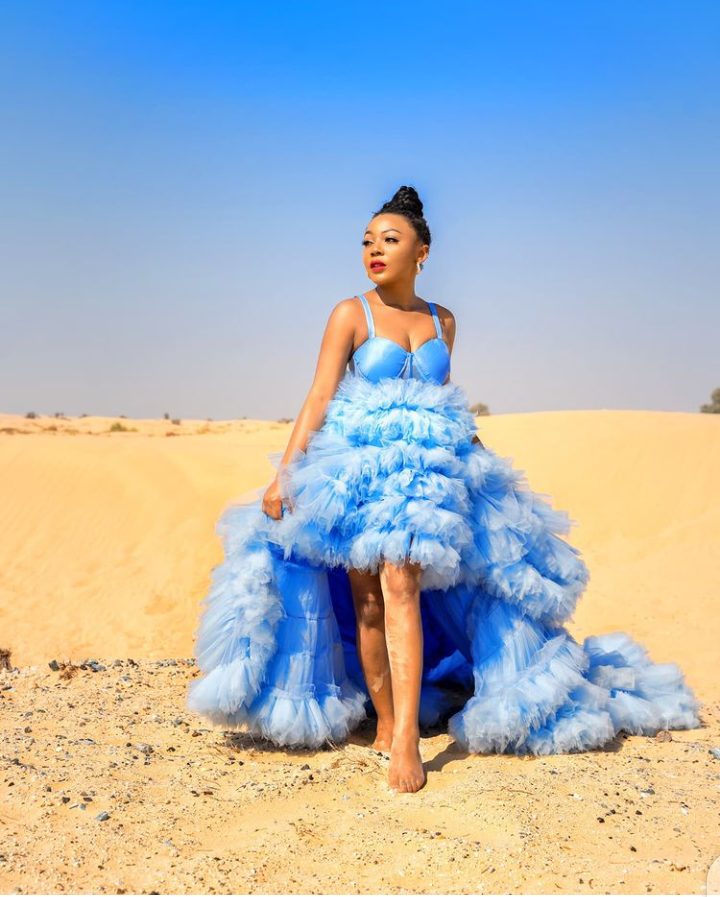 Ruffle dress have been known to be an elegant outfit because of how creative and classy the outfit always turns out to be. If you are thinking about what to wear or how to make an elegant entrance, the ruffle dress is an option you can give a try.
In today's glam look of the day, we will be taking a look at actress Ifu Ennada outfit and her fashion reputation.
Read also: Ifu Ennada Is A Pretty Red Slay Queen
But before we get to that, let's take a quick look at her background and achievements
Iheme Faith Uloma professionally known as Ifu Ennada is a Nigerian Actress and fashion designer. The award winning actor is a Fashionista when it comes to her outfit. She always wear unique and creative outfits that would make you stop and admire the beauty behind them. Ifu Ennada also participated in BBNaija season 3 edition.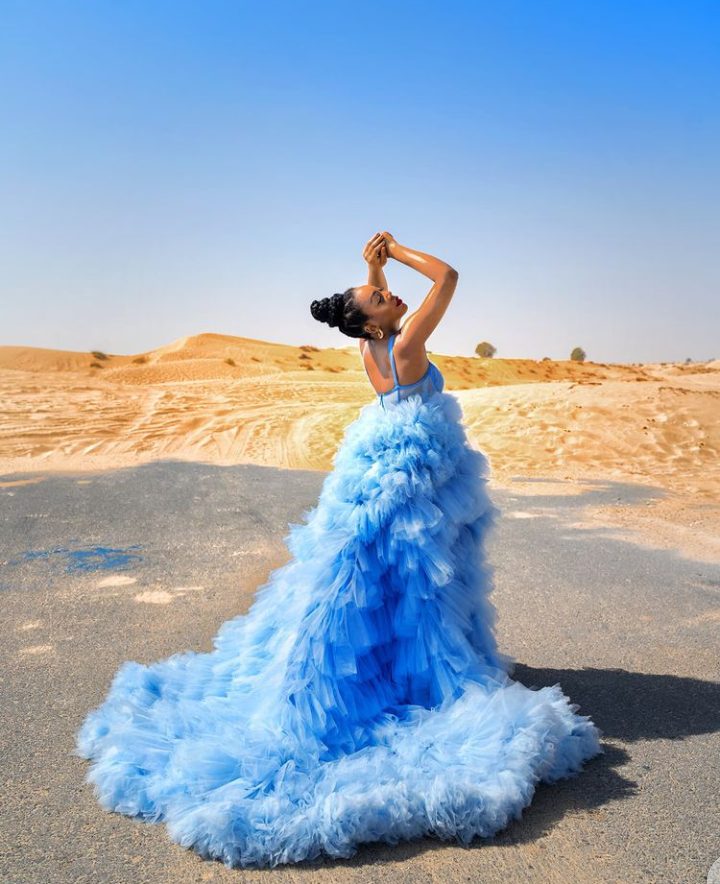 Read also: Ifu Ennada flaunts hot bod in sext bikini
Let's take a look at her outfit below:
In the picture above, she wore a blue corset gown designed as a flare ruffle. The sleeve of the gown were designed as a sleeveless gown. The gown also has long tail similar to that of a wedding gown.
Photo credit: @Ifu Ennada
Click here to follow us on Instagram