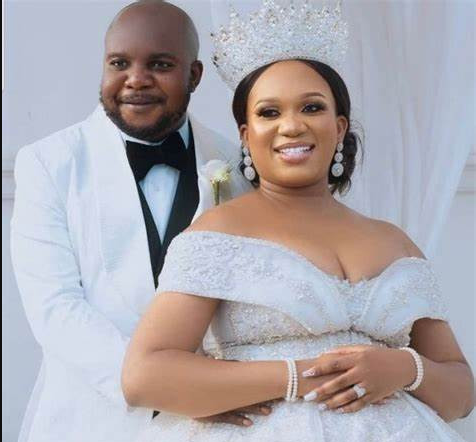 Gist & Rumors: How Sandra Iheuwa left her 4 months marriage over husband's alleged serial cheating.
Sandra Iheuwa, a businesswoman, caused a sensation online a few days ago when she deleted her four-month-old husband, Steve Thompson's surname off her social media handle. She also took the phrase "married to a boss" off of her bio.
After removing their images from one other's Instagram pages, the pair also unfollowed each other.
Many people were taken aback by this, considering their four-month-old marriage was set to end in August 2021.
Sandra moved out of their married house in Osapa-London, Lagos state, last week, according to a source close to the marriage, over her husband's alleged regular act of infidelity, which is generally unprotected.
Mr. Thompson even slept in a hotel for two nights the week after they returned from their honeymoon, according to the source.
Sandra tried to persuade him to quit cheating on her, according to the source, but he refused. Last week, she became enraged and moved out of their home.
According to the source, family members are currently attempting to work out their disagreements because Mr. Thompson shows no remorse for his conduct.
Mr. Thompson's account has been deleted for the time being. Sandra is rumored to be chilling somewhere, and no one knows if she will return to the marriage. This is Mr Thompson's third marriage, and Sandra's second.