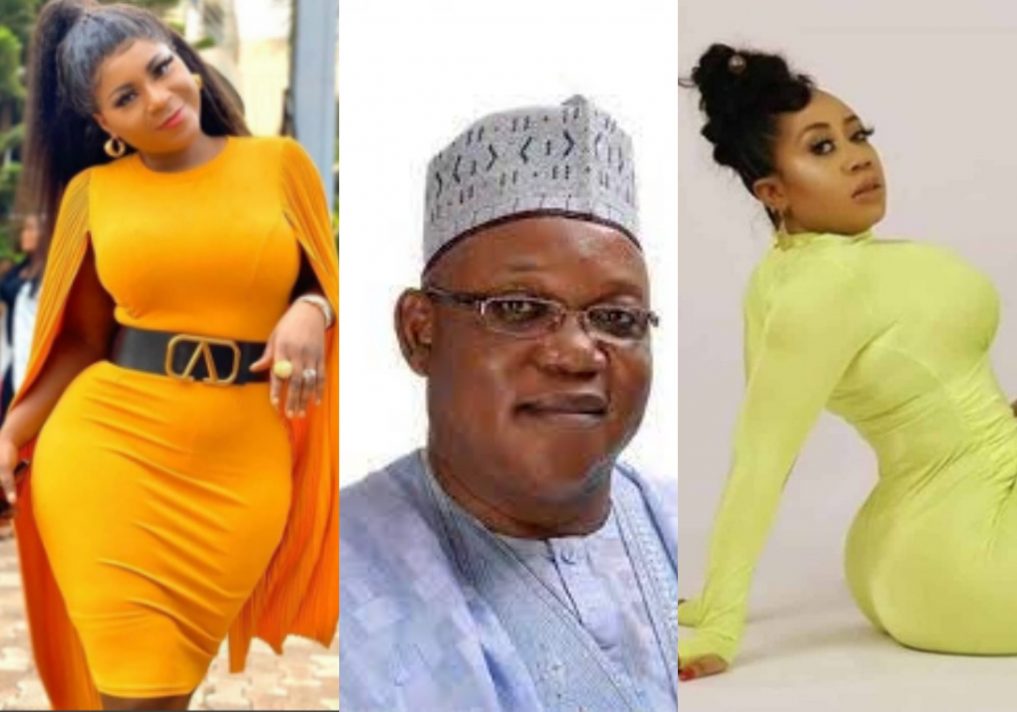 Nigerian celebrities, Destiny Etiko, Moyo Lawal, Jackie Appiah are allegedly sleeping with popular Taraba politician, David Sabo.
According to reports making the rounds online, Popular Taraba politician, David Sabo is allegedly sleeping with Nigerian and Ghanaian celebrities, Destiny Etiko, Moyo Lawal and Jackie Appiah.
This shocking allegation was made by popular Instagram blogger, Gist Lovers blog.
Gist Lover further alleged that David Sabo spends heavily on these women despite being married.
See what Gist Lovers wrote below:
"Hello tueh tueh,it's safe to call some of our Yeyebrities, Punabrities
Politicians + Punabrities=9ja Do*m
There's a politician in Abuja who goes by the name David Sabo,from Taraba thats bankrolling moyo yansh,the man Na cheerful spender,Moyo and group of friends dey do orgy with the man. Even destiny etiko sef dey chop the man too but Na Moyo and friends be main chopper, Baba get Destiny n*de ontop phone sef
Each time Moyo is visiting Abuja she gets 200k for flight coming then she'd be asked to do lab test for STD.
She no get choice she'll always do it send the result before going down to Abuja
The man dey knack then raw no condom
Even aunty Jackie Appiah was on the mans list before she moved to another married man,hinks.
The Rivers state man that bought her Maserati and took her to Maldives
He travels with her everywhere o and He is married with children.
So my Dear legit hard workers don't let any body stress you on this gram,all of them dey get one baba for corner wey Dey give them money and they give puna in exchange but they go about preaching hardwork up and down.
Instagram the more you look the less you see, Even madam I have 1000 businesses,Na Aremo be her sponsor then before she move to Otunba Cash,Aremo leave am dey face Toke and Tiwa,the two of them know say Aremo is for everyone and no one,This gist Na later .I come in peace"
David Sabo Kente, popularly known as DSK is a Nigerian businessman, politician, and philanthropist who is the founder and CEO of "DSK Group International Ltd" and the NGO "DSK Foundation." He was born on March 3, 1965.
Before joining the All Progressives Congress in 2016, he was a candidate for the Social Democratic Party in the 2015 Taraba State Governorship election. He previously worked as the Director of Finance for the National Assembly. He is a member of the Northeast Development Commission (NEDC) and the Chairman of the Northeast Development Education Endowment Fund's Board of Trustees.