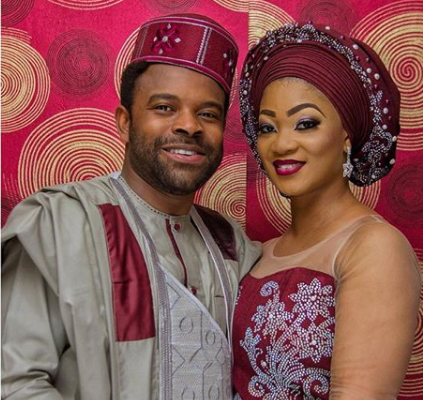 Nollywood actor Gabriel Afolayan is in the headlines due to rumors that he has had twins.
According to rumors, the actor and his girlfriend welcomed twins while going through his wife's divorce.
According to journalist Kemi Olunloyo, the actor was defying his wife's wishes by refusing to sign divorce papers.
She posted on her Instagram page, saying,
"Actor Gabriel Afolayan welcomed TWINS with his girlfriend while refusing to sign divorce papers with his wife".
Days have passed since blogger Gistlovers announced the birth of his twins.
The controversial blog claimed that his wife had brought him to court and forced him to sign the divorce papers so that she could go.
The actor, who was still technically married, was allegedly planning to host a naming ceremony for his girlfriend at her parents' home, according to the blog.
"Hello tueh tueh, Yam pepper scatter scatter as Actor Gabriel Afolayan welcomes twins baby boy with him side chick amidst divorce process, the wife don drag am go court again say make him sign the divorce papers so she can be free but amidst that baba don knack omo ikosi belle ooo, no be that one come pain me. Girlfriend wey think say after divorce she go enter house, them don carry that one handicap too, na me go congratulate that one now, mama say na, MEN how we go settle this matter now, girlfriend hope dashed, divorce process still ongoing. Babymama want elaborate naming but uncle gabu talk day na babe papa house them go do naming as him never sign him divorce paper, how we want came settle this matter Bayo, igo ewedu oni wo pawa ooo. I come in peace".