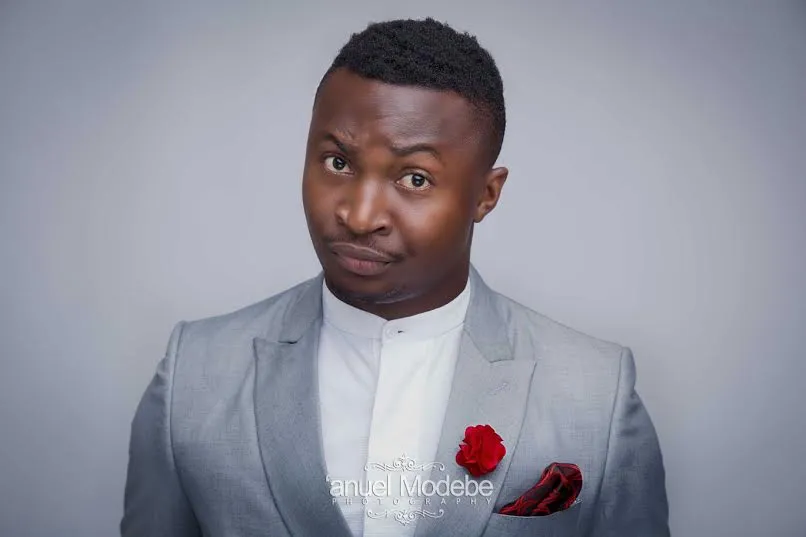 Funny Bone opined that the times are bad and people must stay safe.
Nigerian comedian and actor Chibuna Stanley, popularly known as Funny Bone, has advised restaurants and lounges in Lagos State to restrict the use of mobile phones on their premises or control the way it is used by customers on their premises.
The comedian, in an Instagram story post, also cautioned people against making their live location public on social media for safety reasons.
ALSO READ: NIGERIAN COMEDIAN FUNNY BONE CELEBRATES HIS BIRTHDAY IN NEW PICTURES
Funny Bone said the times are "bad" and told people who do not mind posting their live location on social media to be "respectful" and exclude others present from their posts.
His post said:
"Sharing your live location on social media is no longer dope. Times are bad. Protect yourself. Times are bad. Y'all be safe out there. Be tactful and respectful enough to exclude people around from your videos when sharing your live locations for social media."
He would go on to warn people against adding him to their live location posts.
"If you are okay with people knowing your location that's fine. But please don't add me to your videos without my consent. It's actually very RUDE,'' he concluded.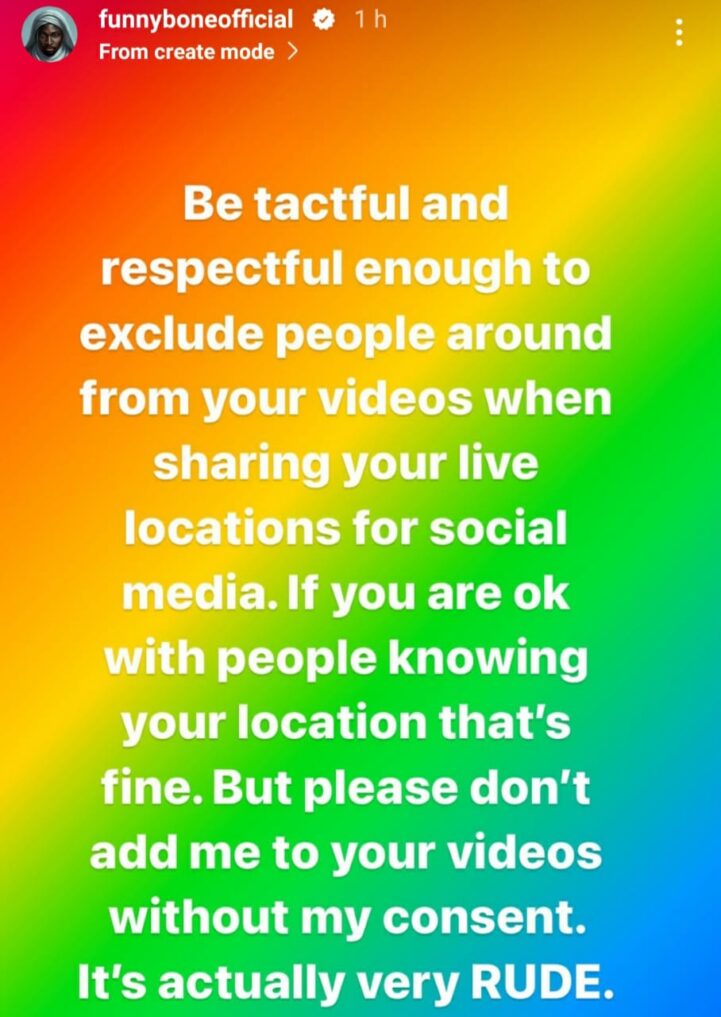 Funny Bone's advice comes a few days after South African rapper AKA was gunned down to death in a drive-by shooting in Durban, South Africa. The rapper was shot at a restaurant a few minutes after sharing his live location on Instagram.
Celebrities always draw public attention. Sharing their live location leads to the area being filled with people who want a selfie or autographs. But in some cases, as witnessed with AKA, the reception is hostile, which could lead to the loss of lives.
Funny Bone's advice is not entirely out of place, as public figures need to stay safe just like every other person.
(LIB)