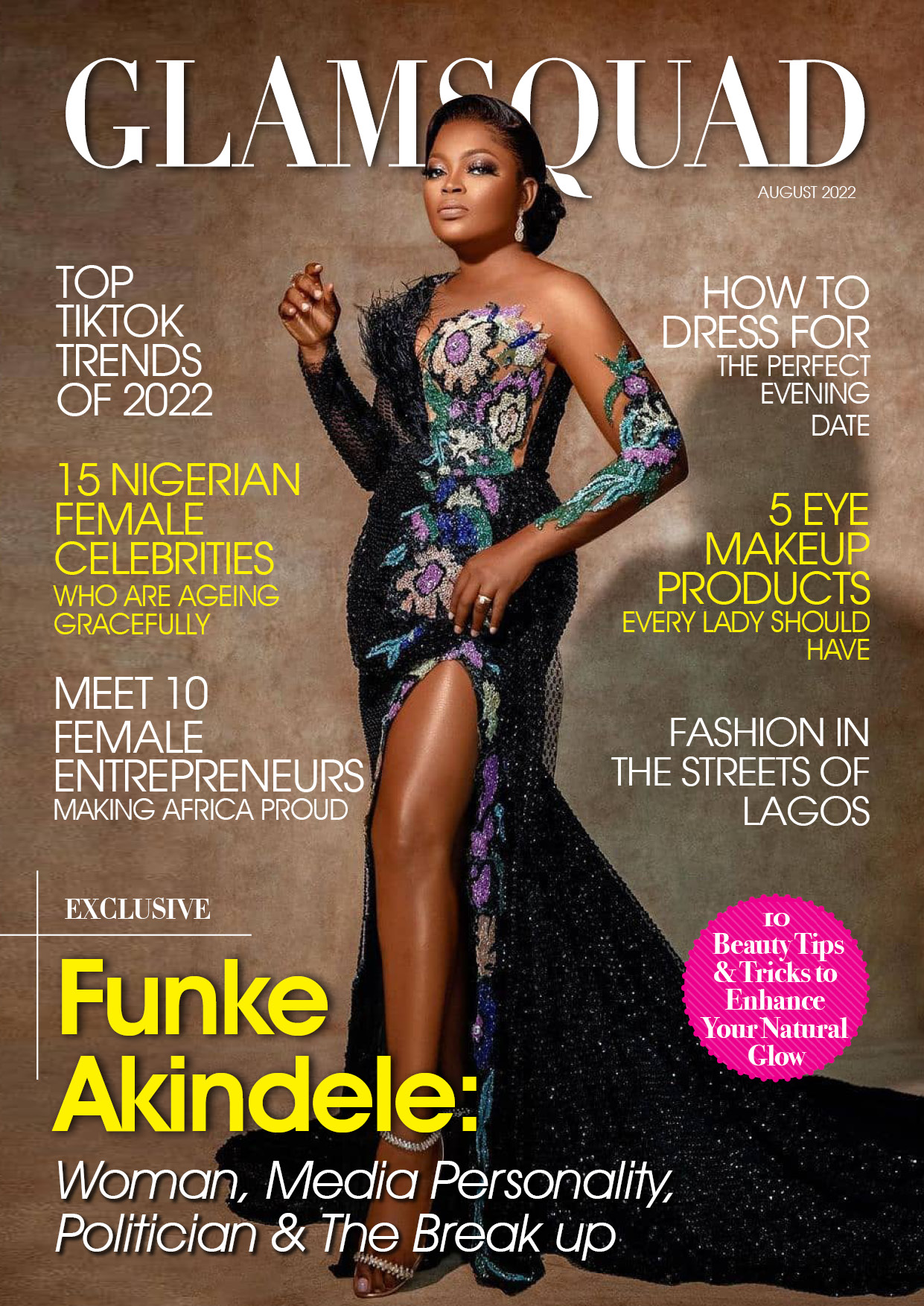 Funke Akindele Covers August 2022 Edition of Glamsquad Magazine
How does 1 million sound to you? Well, to everyone at Glamsquad Magazine – that is a pretty familiar number because our July 2022 Tiwa Savage Cover has just hit 1 MILLION views – yes, in 3 Weeks!
Glamsquad Magazine is the only surviving international monthly Fashion, Lifestyle, and Entertainment magazine from sub-Saharan Africa. As a result, it is becoming one of the most sought-after magazines globally!
Our Glam Covers keep getting better – and we are so excited! The cover star of this edition – Funke Akindele, is someone we have admired for many years. She is greatly loved and is a role model to many women in society.
This edition answers the all-important question – who is Funke Akindele – not Bisi, Jenifa, Suliya – or any of the other characters she has adopted in her movies?
We also have a dose of lifestyle, entertainment, fashion, and make-up stories. Enjoy your read. We love and appreciate you – always!