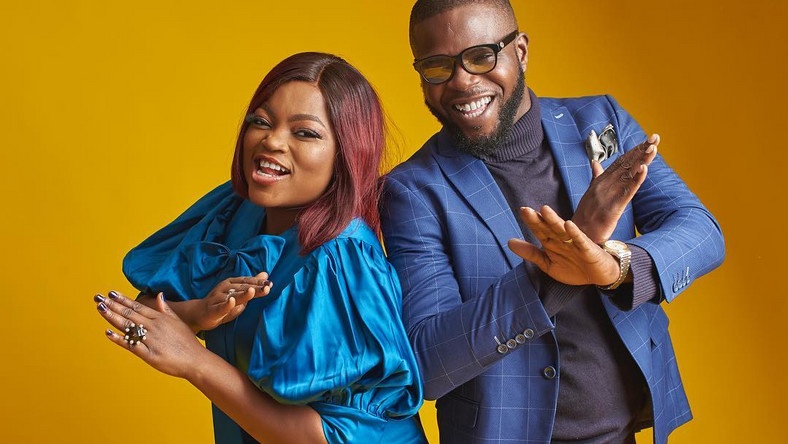 Popular Nigerian actress and producer, Funke Akindele and her husband, JJC Skillz are reportedly having an issue over money.
Rumor has it that Funke and JJC Skillz's marriage is in trouble, with Funke reportedly telling JJC Skillz, "Leave my house," after becoming enraged.
At one point, sources who allegedly witnessed Funke's furious quarrel in their Amen Estate home recalled Funke as saying, "Oh, ko owo mi je" in Yoruba meaning; "He squandered my money."
Funke Akindele Celebrates Hubby, JJC Skillz On His Birthday
According to the source, Funke Akindele, who is the major shareholder in the family's movie making business, has accused her man of misusing the company funds.
It has also been alleged that JJC Skillz rented an apatment in Lagos without informing Funke.
Skillz recently flew to London from Lagos, perhaps as a way to de-escalate the situation and give his beloved wife some breathing space as well.
5 Nigerian Celebrities Who Bought Cars In April 2021 (Photos)