Most of the time, during fashion week, people focus exclusively on the garments that are on exhibit and ignore the accessories. But first, I'll give you a rundown of the top accessories Virginie Viard displayed during the Paris Fashion Week.
Read Also: Lookbook: Sacai Spring Summer 2023 Ready To Wear Collection
Most of Chanel bags are made of lambskin leather or caviar leather.
Although caviar leather is manufactured from pebbled calfskin, it feels grainier and more textured when touched than lambskin, yet being just as sumptuous.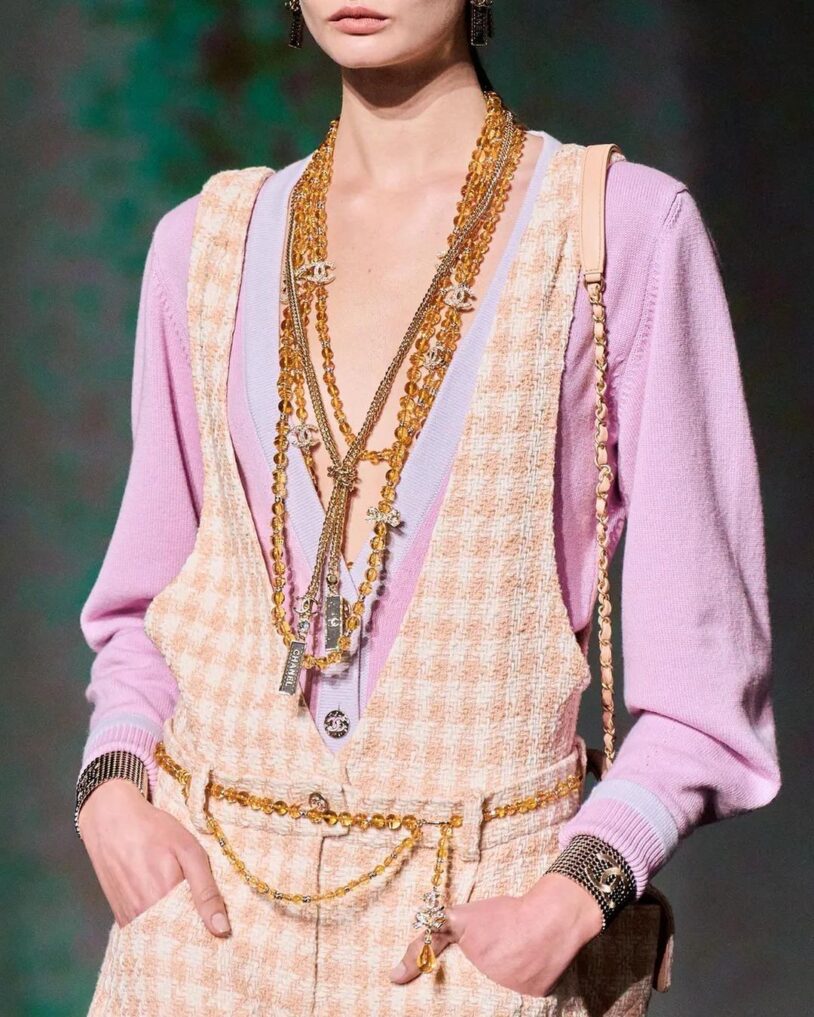 Read Also: Glam Look Of The Day: BBnaija's Phyna slays in new photo
The bag is probably a fake if it appears to be made of subpar materials and has a general poor quality that falls short of Chanel's standards.
Identifying an original Chanel from a fake is actually quite easy. You can view the turnstile lock's backplate once you free the interlocking Cs and open the bag. There should be four screws on each corner, with "Chanel" and "Paris" inscribed on the left and right, respectively. Watch out for the screws on the backplate, as Chanel handbags only ever utilize flathead or star screws.
Here are other designs from the show;