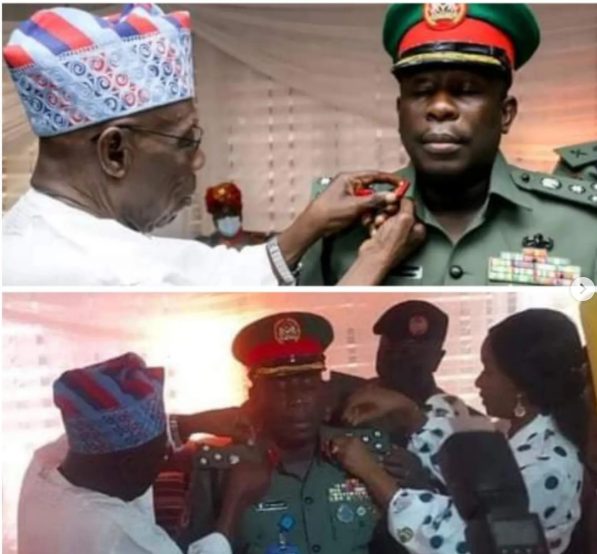 Former President Olusegun Obasanjo awarded his son, Adeboye Obasanjo, the title of Brigadier General in the Nigerian Army on Wednesday, January 19.
Following Adeboye's recent promotion from Colonel to Brigadier General, a decoration ceremony was held at the Headquarters of the Nigerian Army Engineers Corps, Bonny Camp, Lagos.
Obasanjo was joined to the event by Oba Olufemi Ogunleye, Towulade of Akinale Kingdom of Egbaland.