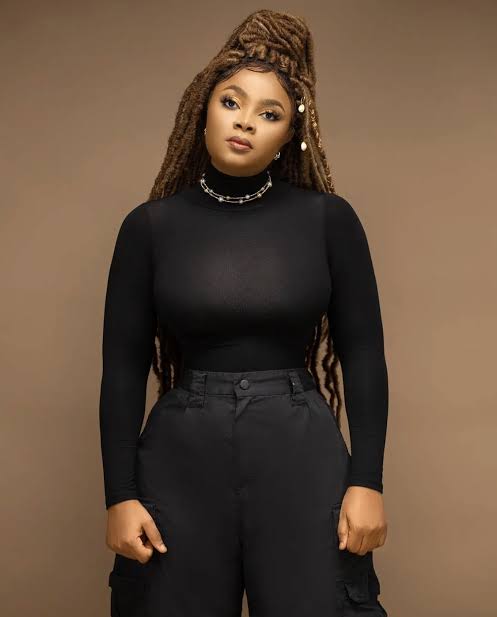 Nollywood actress, Bimbo Ademoye has joined Bisola Aiyeola in celebrating their colleague and friend, Adesua Etomi on her birthday.
Bimbo pledged to do everything for Adesua by posting a video montage of herself, Adesua, and Bisola on Instagram.
Adesua was referred to by Bimbo as her prayer warrior, crying buddy, confidante, and first lady.
READ ALSO: "World record holder of Aging Backwards" – Bisola Aiyeola lauds Adesua Etomi on her birthday
She expressed her gratitude to Adesua for everything she had done for her and for standing by her when she made mistakes.
She wrote:
"This song is for you my angel su. For you I will do anything, my prayer warrior, my Jesus baby, my confidant, my first lady, my crying partner, my britico.
Thank you for all that you do for me.
Susu: Bimbo this thing you're doing is wrong but I'd stand by you, when shit hits the fan, I'd laugh at you but I'd still hold your hand. Bimbo you deserve every good thing in the world. Bimbo do you have any idea how beautiful you are.
ME: Susu you're so beautiful, you look like a mermaid.
SUSU: I look like a child of God not a mermaid in the name of Jesus.
ME: susu are you going down.
SUSU: higher and higher in the name of Jesus I go.
ME: SUSU shebi you're a dog just like me.
SUSU: I'm not a dog mom in Jesus name. I won digs. I'm champ's mom.
My sister and Jesus na 5&6.
Happy birthday my Mrs debliyew, I shall always trebliyew.
You're so selfless, so kind, so loving, so giving, so soft. I'm so blessed to call you sister. I love you so much my angel su. Thank you for always riding with me. Thank you for always telling the truth. Thank you so much for all that you do. I love you in 2019, I love you today, I'd love you till the death of me. Happy birthday sister ".
See post below: