For the 2022 collection, Creative Director, Kim Jones rebranded the designs to give a very chic yet bossy look.
Jones maintained his emphasis on evening wear this season and proposed a number of dresses that, in his words, demonstrated the skills and methods he is unable to display in his ready-to-wear collections for Fendi.
Read Also: Moschino Pre-fall 2023 Collection
Rome served as the inspiration for this collection as well: "It has so many levels to it. It's a really old city," he added. "We constantly consider its past, present, and future. The concept of many eras and Rome's extremely spiritual aspect, which appears almost celestial and outer spacelike.
The show's little but brilliant highlight was the jewelry designed by Silvia Venturini Fendi's daughter, Delfina Delettrez.
Her spiky black ear cuffs, made of natural crystal geodes and amethyst, had an aggressive allure to them that contrasted with the spacey romanticism of it all.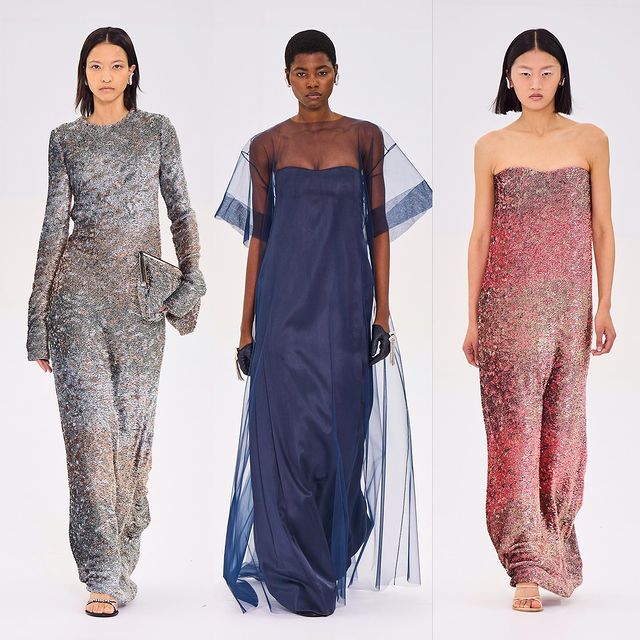 Her works were so full of emotion that you couldn't help but wonder how the hell she'd created them and what had spurred that type of expressiveness. You ponder whether she could extend her concept to wall art as well.
Read Also: Model Of The Day Award: Miss Bella Hadid
It was Jones' first haute couture presentation for Fendi with a live audience, and it was a great chance to see his 3-D work. It added some fancy to the curtain as a demonstration of the skill of the house's Roman atelier and a ballroom fashion theater.
See full collection below;