Femi Aseru is a Uk based entrepreneur and founder of Life of A Tree, an organic certified herbal products supplier. His company offers farm to medicine cabinet supplements, which he says 'connects you back to nature.'
Aseru's products are 100% organics, which he harvests from his farm in Nigeria. His trees are grown 100% organically, and the end products produced using 100% natural methods with no artificial additives. Life of a Tree product includes pure Moringa oil, Moringa.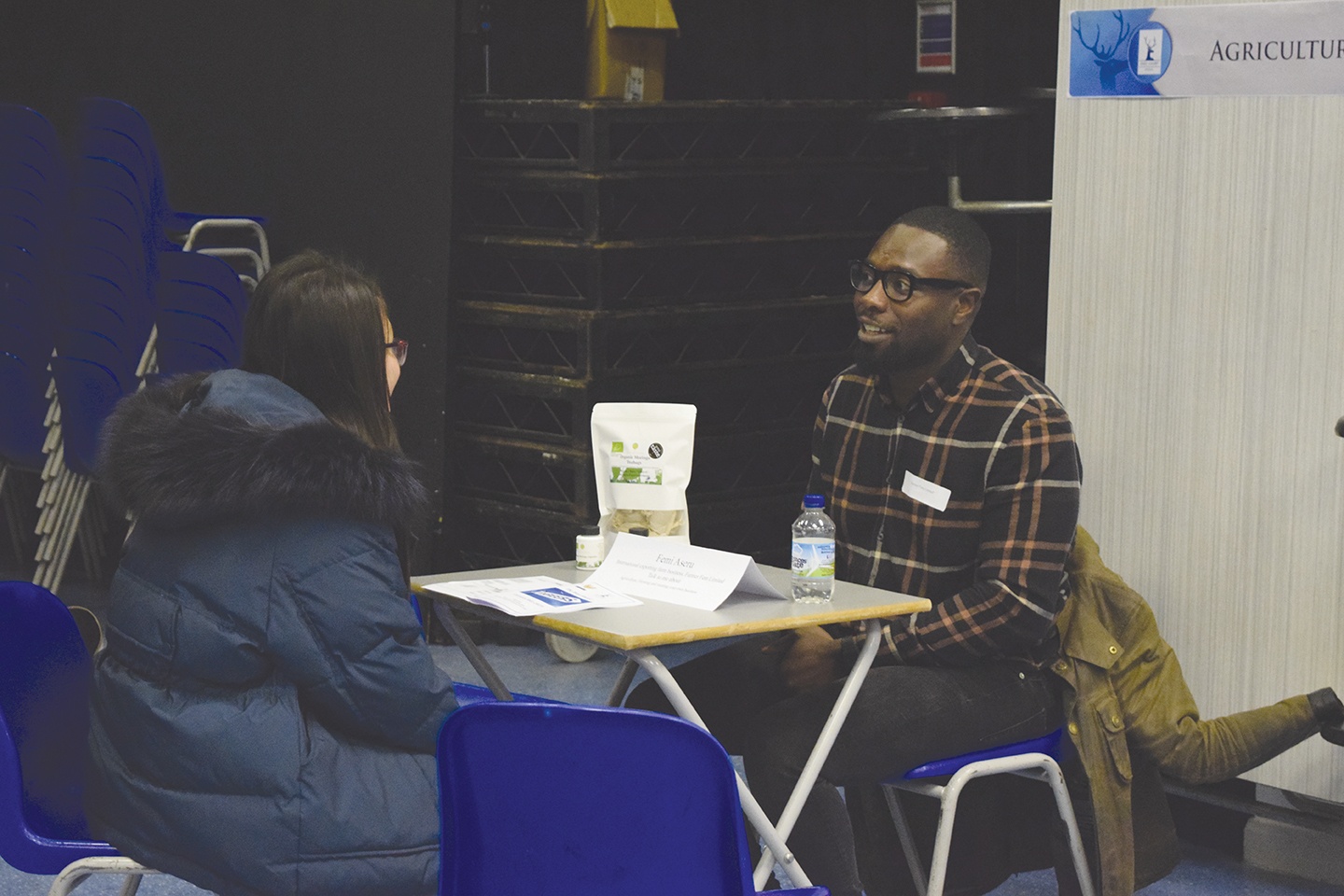 What motivates you daily?
 My motivation comes with two types of energy, one being the supportive kind that usually comes from people that know me and the other energy that drives me is the naysayers or people that don't believe that I am a farmer; generally from people who don't know me
Who inspires you and what is your inspiration for your product and branding?
Nature has inspired me since there was a lack of connection while growing up in the concrete jungle of Brixton, London. A fellow student turn friend invited me to learn how to ski in Switzerland and put this question to me, 'why do you love nature so much when you're from the concrete jungle?', I replied 'you often love what you realise you don't have.' This same natural look is what I have taken into the logo and packaging of my brand. 
What is the identity for you, as a black person, as a Nigerian and as an African?
Identity for me as a Yoruba man born in Lagos and grown up in London is that I am African, and I have ownership of Africa. 
You started your business with crowdfunding. What does that mean and how did you do that? 
I am yet to kickstart my business with crowdfunding, but I think it is a great way to secure investment from the most critical stakeholders, such as customers and people who believe in you and your business. 
What barriers have you faced in launching your business both personally, professionally, and as an organisation?  How did you overcome them?
The main barriers I have faced is planning too short a time for specific goals, such as having my products on the high streets or supermarkets in London.
 These things take time, and sometimes you need to be already a buzzing brand that has a strong 
So what's next? 
Next is to launch our award-winning great taste 2019 organic Moringa tea and our Moringa Kombucha called 'Mothers and Suns to Lagos,' in Nigeria next year.
 Have you worked with celebrities, to promote your brand, either in Nigeria or the UK?
We have not worked with celebrities, as in paid for influencers, but we do have some celebrity friends who are customers that support and love our products.
Are you doing any charitable work yet and will you be visiting any remote village to give back anytime soon?
When I was studying for my bachelor's degree in Agricultural Business Management in Essex, I often made up for the lack of farm experience, so I worked all summer carting grains during harvest. One day a school trip came to the farm, and I drove past on my Tractor the shock I saw on the three black kids face as well as the rest of the white kids on the bus let me know that I have to be more than a farmer, but a visual representation for the younger generation. It is why I have applied to be a school governor, where I have done numerous careers fair, advising on my journey into Agriculture.
As a governor to the Mental Health Hospital South London and Maudsley, where I advise the NHS in my local area on how to develop, improve facilities and procedures for the most vulnerable of the community, which is us the black and ethnic minority. 
Will you like to say anything to our readers.
What advice will you give young entrepreneurs out there wanting to launch their own business
The advice I would give to young entrepreneurs is for them to find their passion and focus on a single product, as I have with Moringa. Because with focus comes mastery, also stay true to your morals and ethics such as mine- I only give 100% Moringa products, no adding or taking away.
First Published In Vanguard Allure