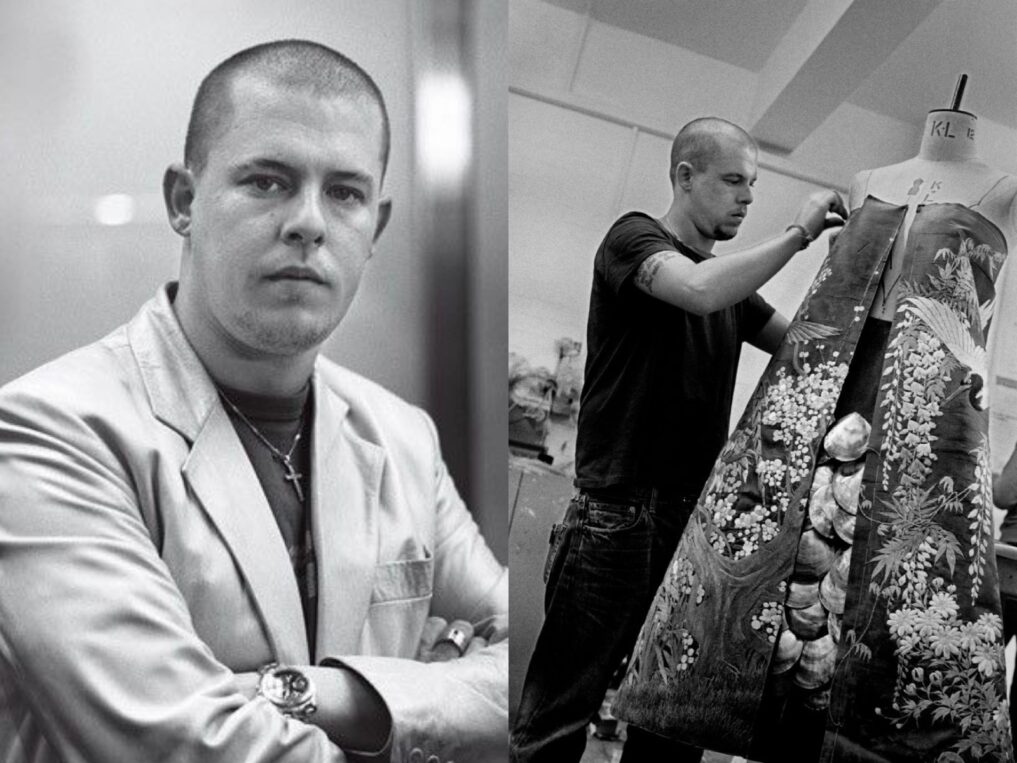 In this week's fashion history, we will be taking a look at the history of Alexander McQueen. Alexander McQueen is a British luxury fashion house that deals in the creation of amazing ready-to-wear outfits.
The fashion house is founded by fashion designer Alexander McQueen in 1992 and its current creative director is Sarah Burton.
Read also: LookBook: Alexander McQueen 2022 Resort Collection
Alexander McQueen was born in March of 1969 in Lewisham, London. The fashion designer has a background in tailoring before he went ahead to study fashion after he began working as a designer.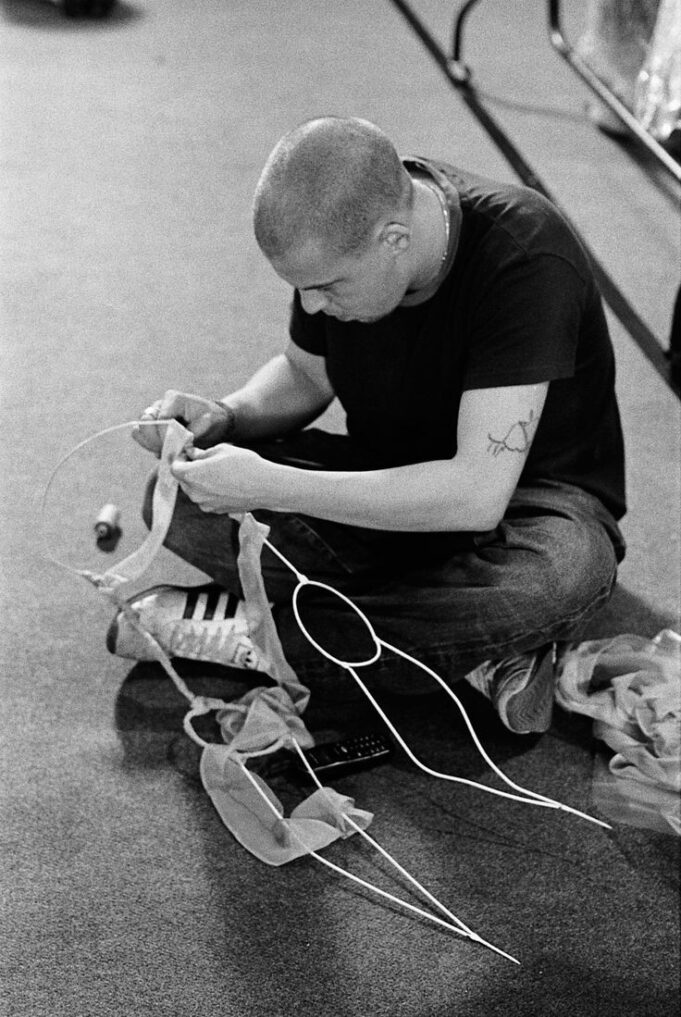 His master's graduation collection was said to have caught the attention of English magazine editor Isabella Blow. After he founded his fashion house in 1992, Alexander McQueen also worked as the creative director of Givenchy from 1996 to 2001.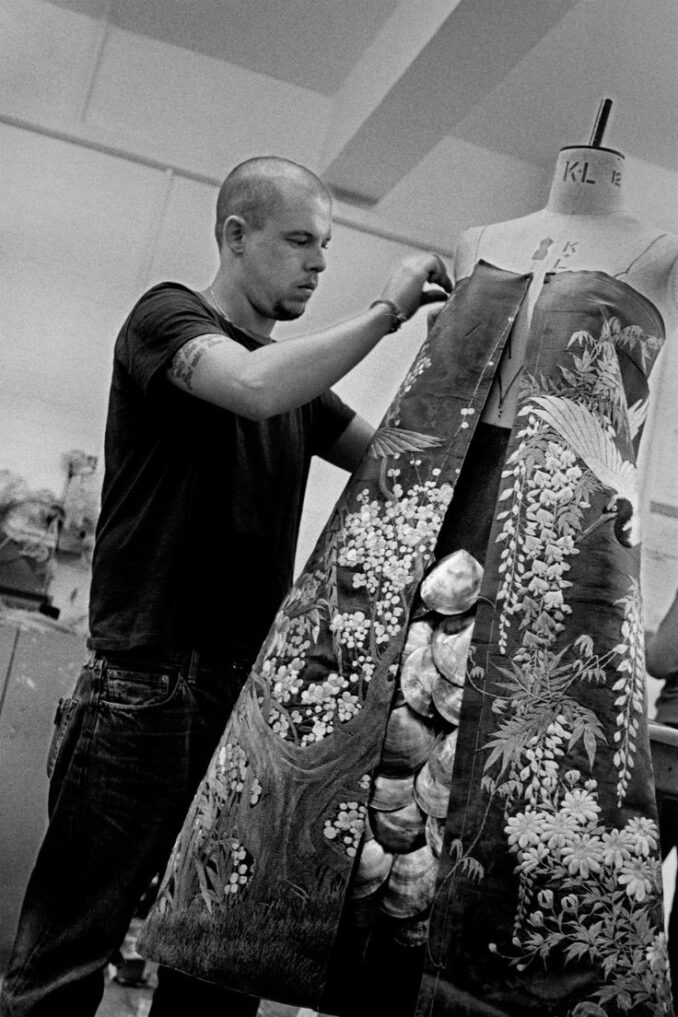 McQueen's collection was also known to be neatly tailored and his designs were mostly controversial. One of the most controversial collections of the fashion house was the bumsters trousers. The trousers were a part of the spring-summer 1995 collection.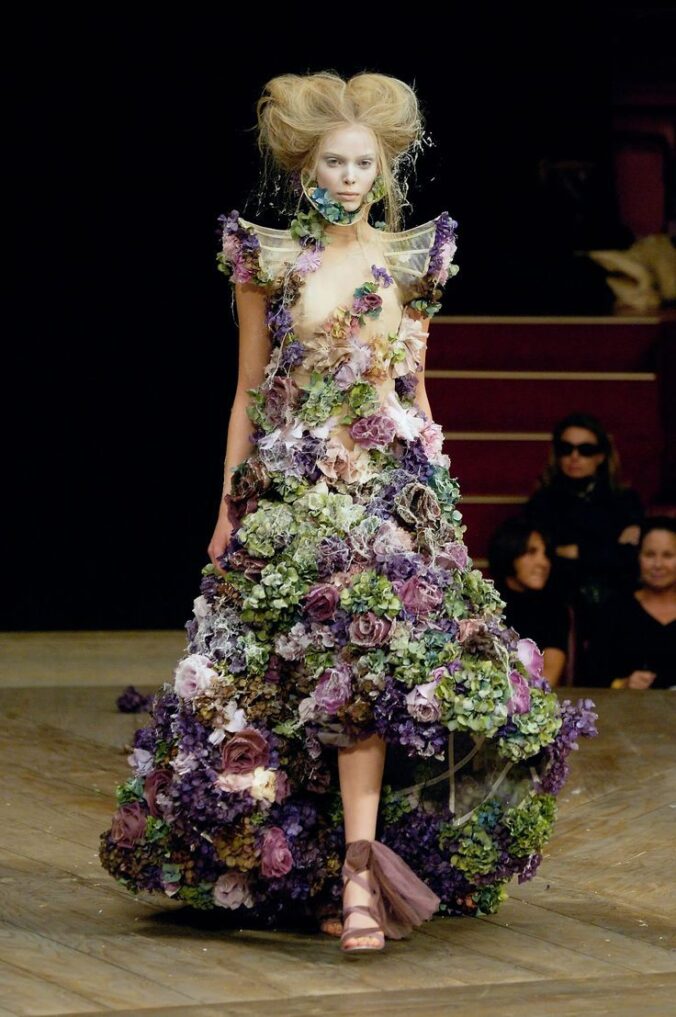 The trouser was described as indecent as they didn't cover the backside well. Another controversial collection McQueen designed was the Autumn Winter 1995 collection which features tattered dresses made of scarps of tartan and Chiffon. The fashion house catwalk shows were also theatrical which added to their popularity.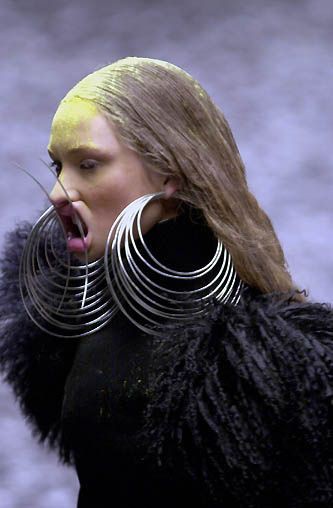 Read also: LookBook: Alexander McQueen Spring Summer 2022 Ready To Wear Collection
McQueen is also best known for his designs of the skull scarf and armadillo shoes. In 2000, the fashion house was acquired by Gucci and Alexander McQueen was appointed as the creative director.
Before his demise in 2010, he won the award of the British designer of the year award 4 times.
Photo credit: Pinterest
Click here to follow us on Instagram