Right out of school  I knew I wasn't going to use my accounting degree for very long,  but I needed the experience for whatever career  I choose.   I looked for places where I could intern and then work before  I could be on my own. Internship came easy with a fashion stylist turned designer who was good and knew their craft well, so yes I learned a lot.   I learned to be creative and think out of the box on the spot,  I learned to be classy and street, I learned fashion wasn't just a fabulous career it was a business, a multi-million business,  it took your nights, days.  Weekends, social life and maybe a bit of your sanity.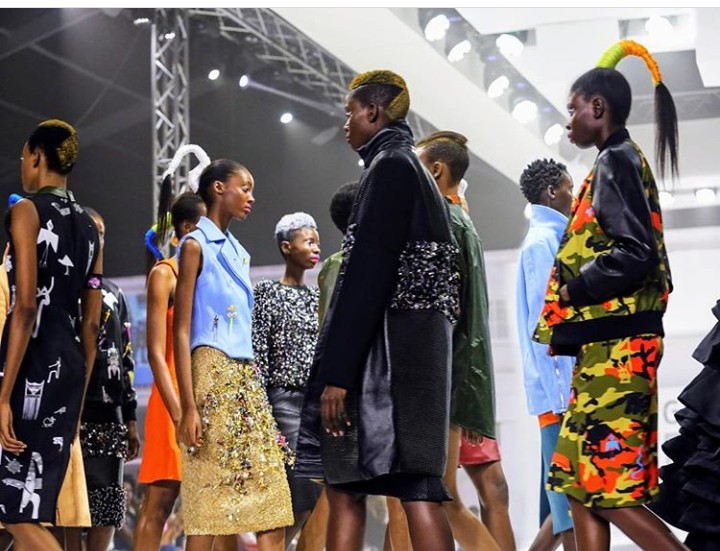 My 6 months of internship ended, I had started earning a pay then a funny offer was placed before me and the other interns. Our employment was to be stopped, we get enrolled in the designer's fashion school for another year and or 6months and we don't get paid.  Well, that was not in the contract signed so we all left to find our greener pastures.
Anyways that's a part of my own story.
Years down …..  A few of my fashion colleagues complained about not getting paid for jobs,  sometimes in my head, I'm thinking did you overcharged, did you breach your Contract. Well, I was getting underpaid, no pay and charging less so my work as a stylist was a struggle.
But all of this isn't even the bone of contention.   These issues,  scenarios,  cases have been listed by countless stylists,  models, photographers ( I hear the fear of the photographer is the beginning of wisdom, so they get paid More than most),   PR  and media consultants to most designers or some celebrities.
We see a lot fly First Class, buy luxury and have kids in the best schools but not paying staff salaries or paying those who bring lookbooks,  campaign shoots or brand image to live.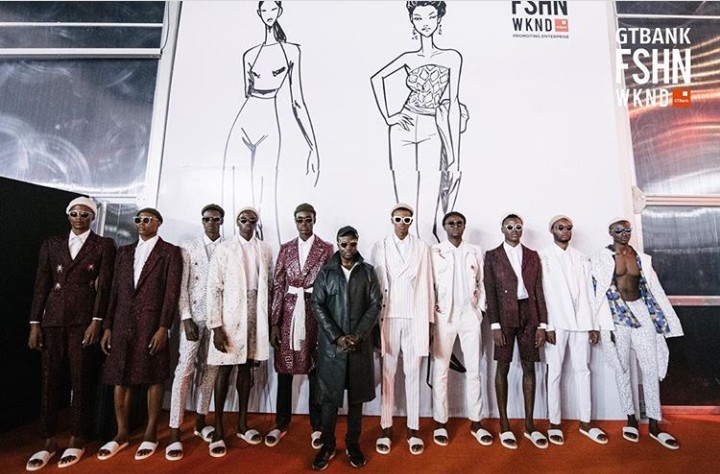 It gets to a point where u wonder how come these creative still work for these people and don't complain. Or could you all be lying?   No actually,  these other ones have some other means of surviving with fewer bills to pay ( not talking about anything Illegal or shady)  or the client won't want to embarrass themselves so they pay a certain few whose parents or family members are in the same social circle as them.
Then you question their person,  production, and profit.   Are they good people,  do they make any sales or it's all make-believe? Well,  sadly we have come to find out the business of fashion in Nigeria is a make-believe, a lot of big fashion brands and names we know and look up to don't pay or make as much.  Please don't frown at this truth because it's coming from an infamous individual.
You see these complaints have been pulled out from years of conversation with different people.  If the stylists would lie,  the models or other involved parties won't lie.  A few confessed to keeping up with the fame and recognition.
Now to the question of profit and production,  not every Nigerian fashion house can afford their overhead so no they don't make the profit we think they make and to make matters worse they don't  even have has many productions to meet that margin and make that profit.  Some have prices over hyped sorry their client base is usually supportive family and friends.    Are they good people? well, it's up to you to decide.
 However, some just don't pay or they short pay you.
I personally believe if the plan was to pay N30,000 for XYZ and Xyz is not met then there can be a payment decline, if not for humanity sake, stick to the contract.
Unfortunately, the vendors are doing the most with the ass kissing, horrible work ethics,  diverting funds for a clients wardrobe to your personal wardrobe,  the larger than life attitude and the social media lies, I. E you said you did a collaboration  but you charged the upcoming makeup artist  and didn't  even pay the model who you brought in for the shoot and the designers clothes not dry cleaned.  And so BS can be dumped on you.
But here's the good effect of all of this , the  younger and upcoming  designers,  stylists,  photographers , models etc  who are looking  up to you and thinking how much effort  they need to put in to make more money  than you have  made are actually  putting in the work and making a headway one day at a time,  the  ones to give the lectures, lessons, and seminars you don't  apply to your selves are taking those words,  applying them and putting in the work .
A lot of us claim to be in Fashion for the money but we are actually been bullied and cheated because we would rather have the fame instead.